I want preference this I'm fucked up.
I lost my dog today, dizzy. It came out of the blue, he had kidney failure of 70% and they were no options. Went in for a allergy shot and came without my friend.
I'm posting this because I have some very good friends/family on here.
This web site has given me great life experiences. Right now I'm shredded, I don't know what to do. For me my job in life is about done. kids are grown, my house is paid for, I have things in order.
I have extremely high blood pressure from a toxic environment I live in, and internal bleeding.
This Thursday I get to find out if I have cancer. Maybe I shouldn't be posting this, but I really don't care.
I'll get through this shit, always do. bullshit like this really hurts.
Only need to breathe a few times tonight. I getting tired, dr says I can stroke out at any time due to blood pressure.
I'm looking for sympathy, I just need to unload.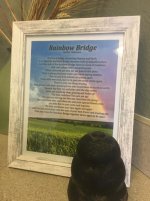 His last picture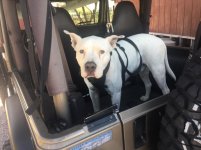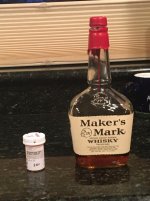 Helps me relax
I'm not Looking for sympathy.
Just need to unload.
Sent from my iPhone using
WAYALIFE mobile app
Last edited: