I've read through several of the trailer threads but haven't seen dimensions discussed very much.
What would be ideal for a capable off road trailer for a RTT?
Ive read that tongue to axle length that matches the wheelbase of the tow vehicle is supposed to tow nice, I plan to split the difference between the WB of a JL & JLU but haven't welded anything up yet. I will start cutting everything tomorrow
I'm starting with a Coleman diesel generator & light tower trailer from an old mine, I ordered some 5on5 hubs, 17 inch wheels that match the backspacing of my KMC's and some milestar AT 37's
Original frame dimensions
128" L (65" box & 63" tongue) x 60" W (box only) axle width is 71.5" hub to hub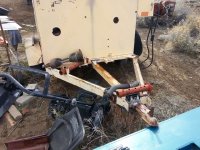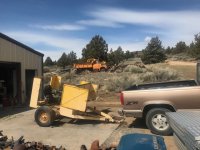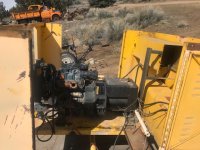 The plate that the generator was mounted to was 3/16" thick, cutting it out took about 70 lbs off of the weight..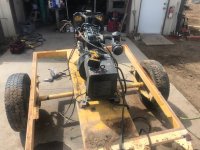 One frame rail rotted out so I picked up some matching steel to replace it