With many patiently waiting, the all NEW EVO Mfg. frame mounted rock sliders for the JLU and Gladiator are finally here and available to order!
These have a similar look as the JK version that really set the bar high for strength and design as a frame mounted slider. But of course, EVO Mfg. took these to the next level adding some much larger mounting plates to the frame for increased mounting surface and strength while also adding bigger gussets.
Additionally, these provide you with several customizable options to fit your specific needs such as adding LED rock lights, adding an integrated step and giving the option to install as a Weld-on OR Bolt-On slider.
Select the below link for your specific vehicle and play around with the different options. If you don't select any options, it will default to a standard rock slider for weld-on application.
JLU Rock Sliders
Gladiator Rock Sliders
These are scheduled to start shipping around mid January 2022.
Here are a few pictures that we do have at this time from EVO Mfg. but told they will be making a full product/install video very soon.
UPDATE: Here are the
Installation Instructions
which give a lot more details and pictures.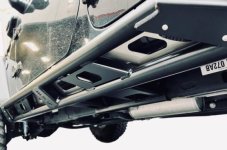 The step option includes the aluminum insert that sits in between the rock slider and body of the vehicle. These "should" work with any existing rock skins on the market but keep in mind you may need to make some modifications.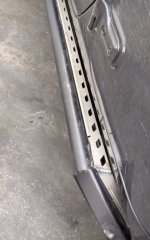 The rock lights mount to the most forward and rear corners facing inward. If you add the step AND LED option, you will want to add the LED kit that is specific for the steps as it adds an additional light in the center which also lights up the EVO logo. These are just standard LED lights that you will need to provide your own switches/relays OR wire in to any existing switch systems such as Switch Pros.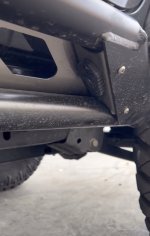 Please let me know if you have any questions.
As these begin to ship out and get installed, it would be awesome if you could post up pictures in this thread along with your feedback for others.
Last edited: