Administrator
Staff member
In an area up in Northern Nevada known more for the Burning Man than the dictums of a desert man, there's lie an dusty old road that follows the base of Granite Mountain. Once a part of State Route 34, this length of road was bypassed in favor of a new, straight and paved highway back in 1978 and over the course of 15 years, was transformed by a man named DeWayne "Doobie" Williams and into what it is today, Guru Road. The following are a few photos from a recent trip Cindy and I made to this winding road of wisdom and we hope you enjoy them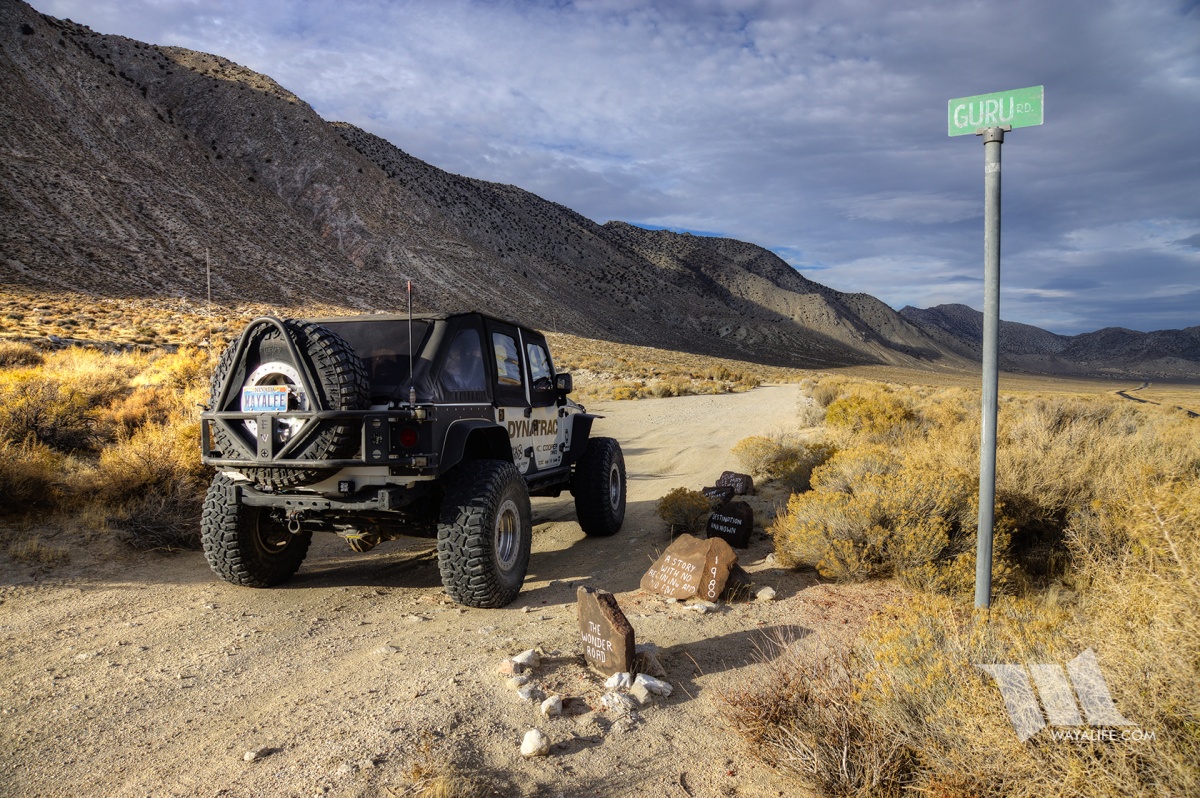 Where this road will take you, nobody knows.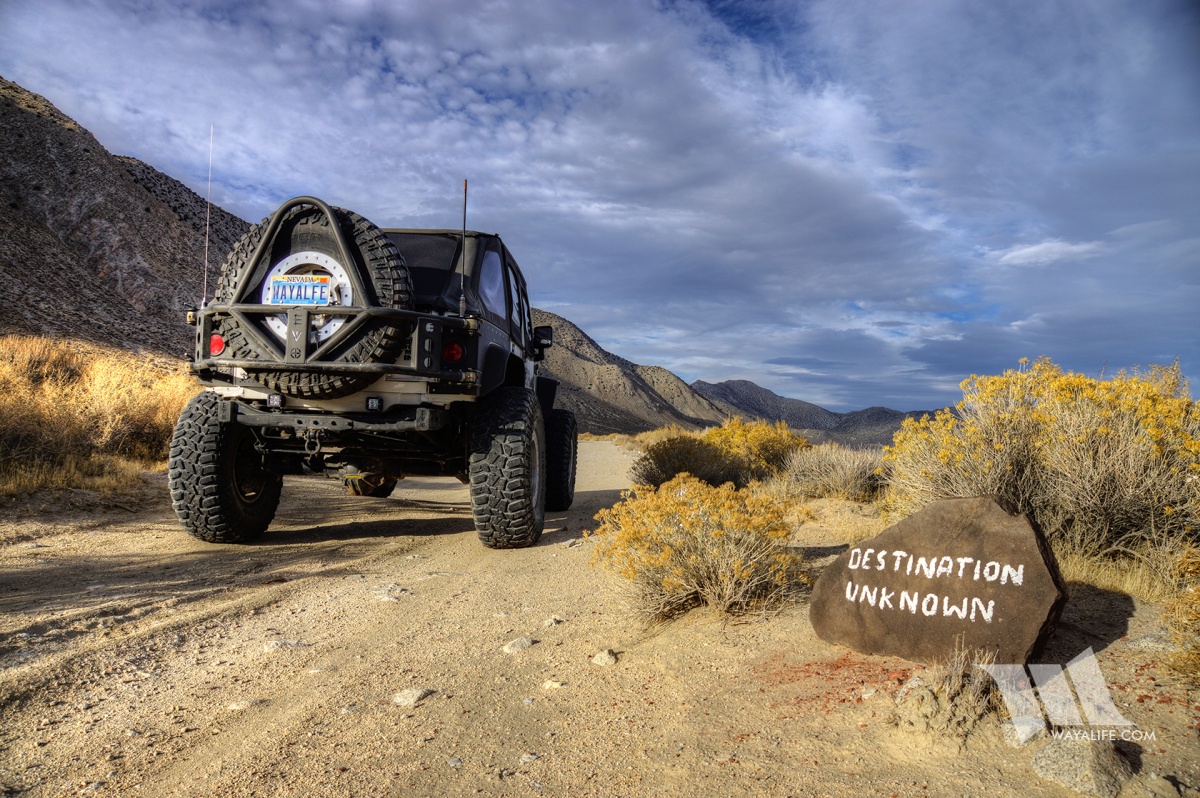 Upon entering, there's a friendly reminder to users of this road.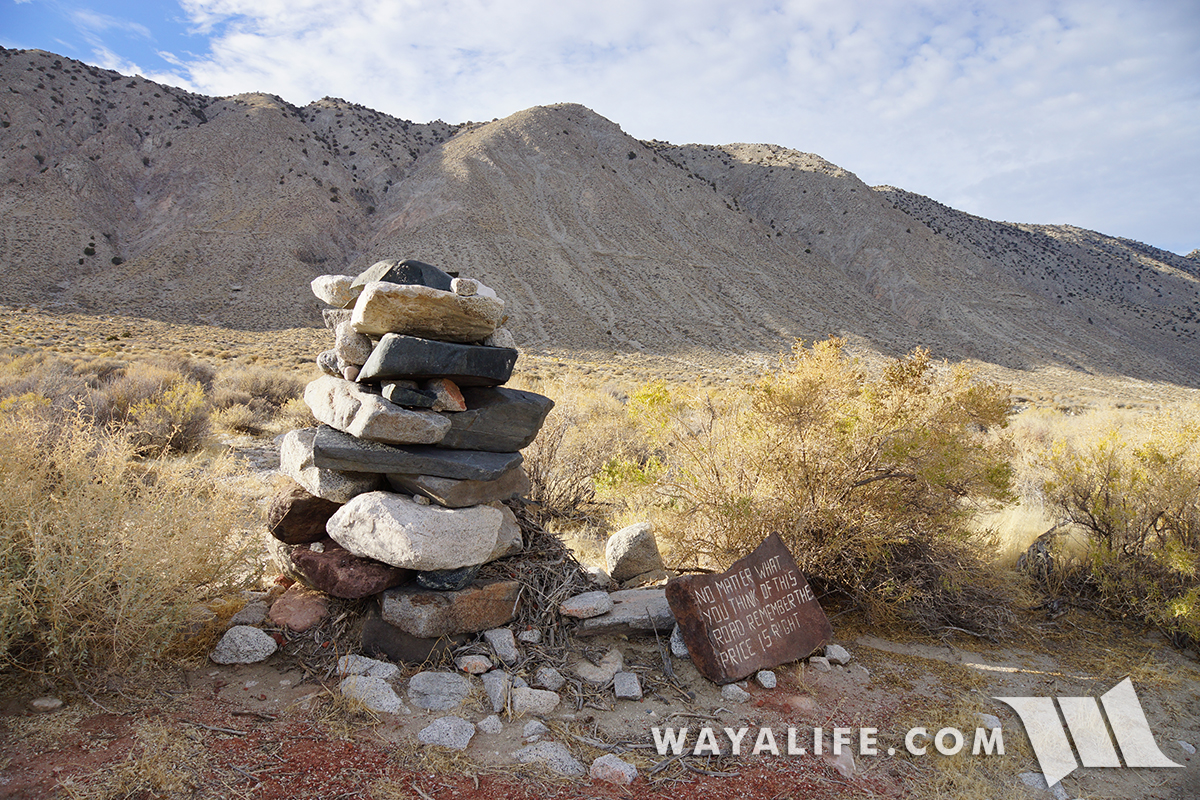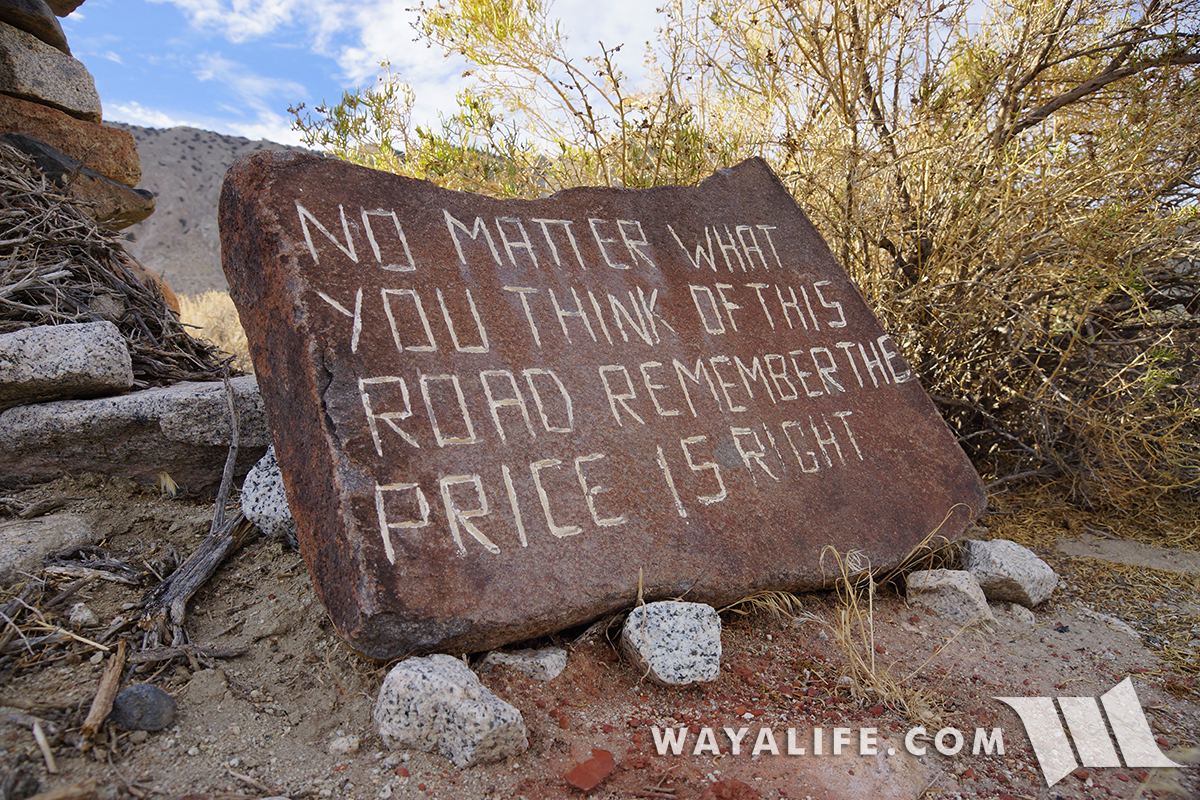 Using rocks, bones, trees and anything else he could find in the area, Doobie created a myriad of tributes dedicated to family and friends and also created monuments with the largest being, "Ground Zero". This was his first major installation and it can be found just beyond the start of Guru Road.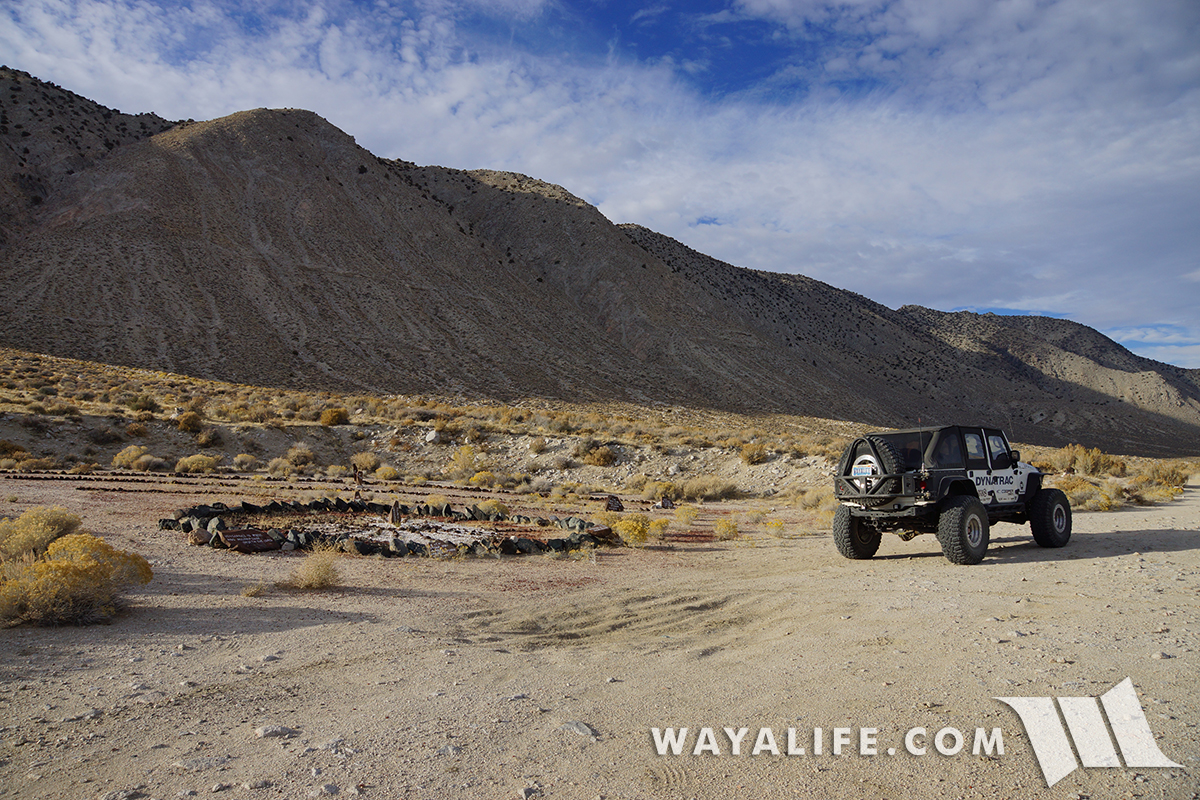 At the end of WWII, Doobie was among the first soldiers to enter Hiroshima soon after it was destroyed by an atomic bomb and his experience there inspired him to created this memorial.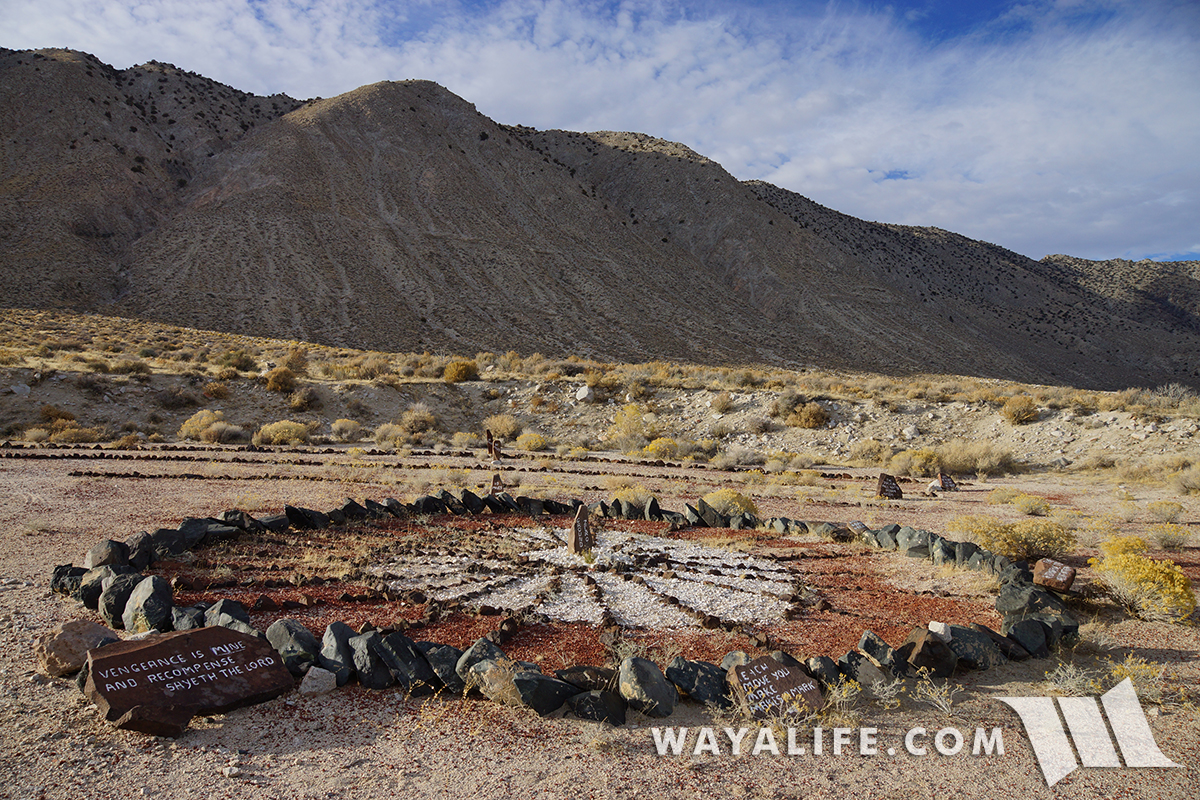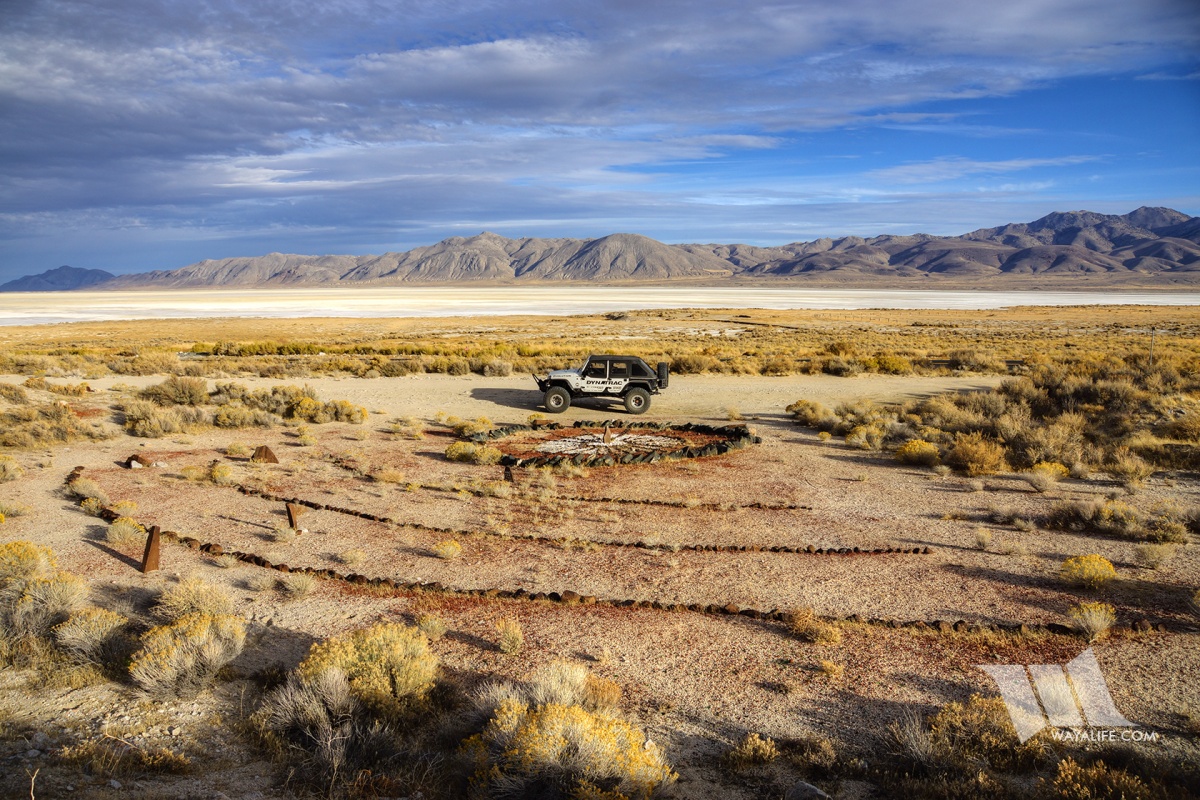 Inspired by petroglyphs that Doobie found in the desert, the entire length of Guru Road is lined with headstone like rocks that he carved by hand and painted white to help his messages pop out.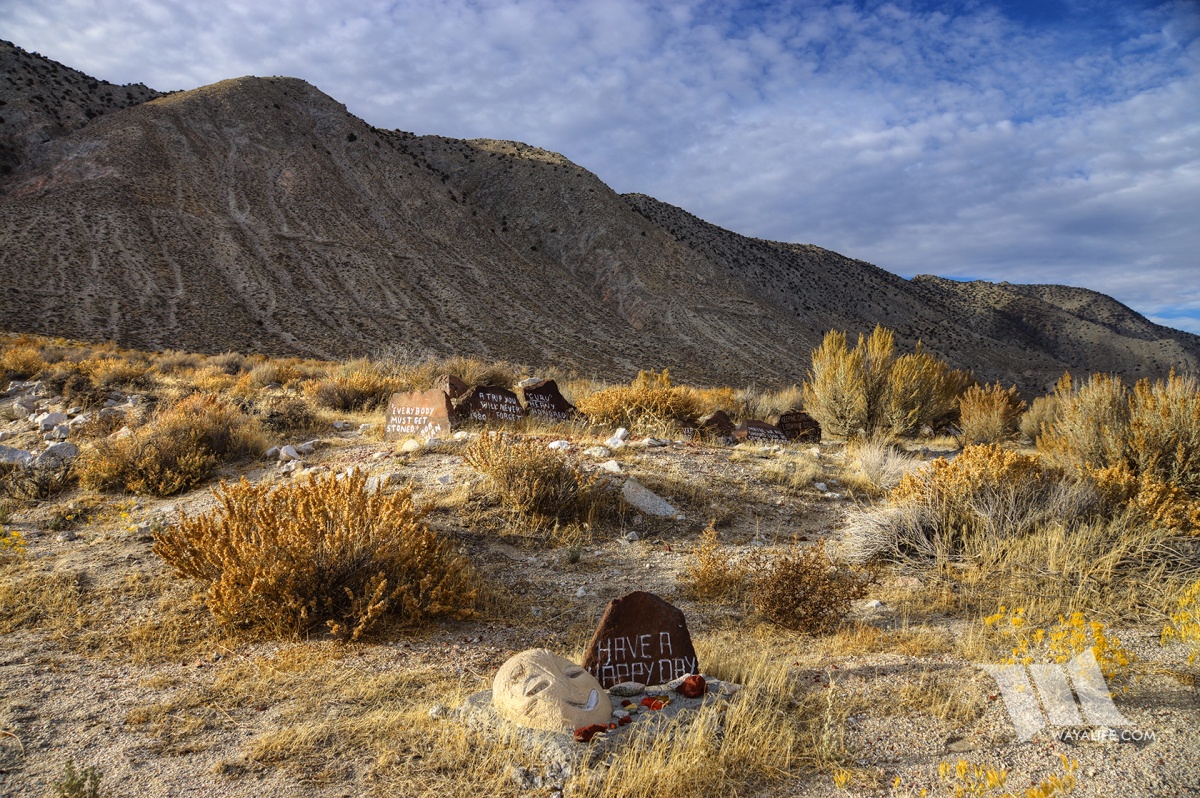 Another one of Doobie's larger monuments is one that he dedicated to Elvis Presley, also known as,"The King".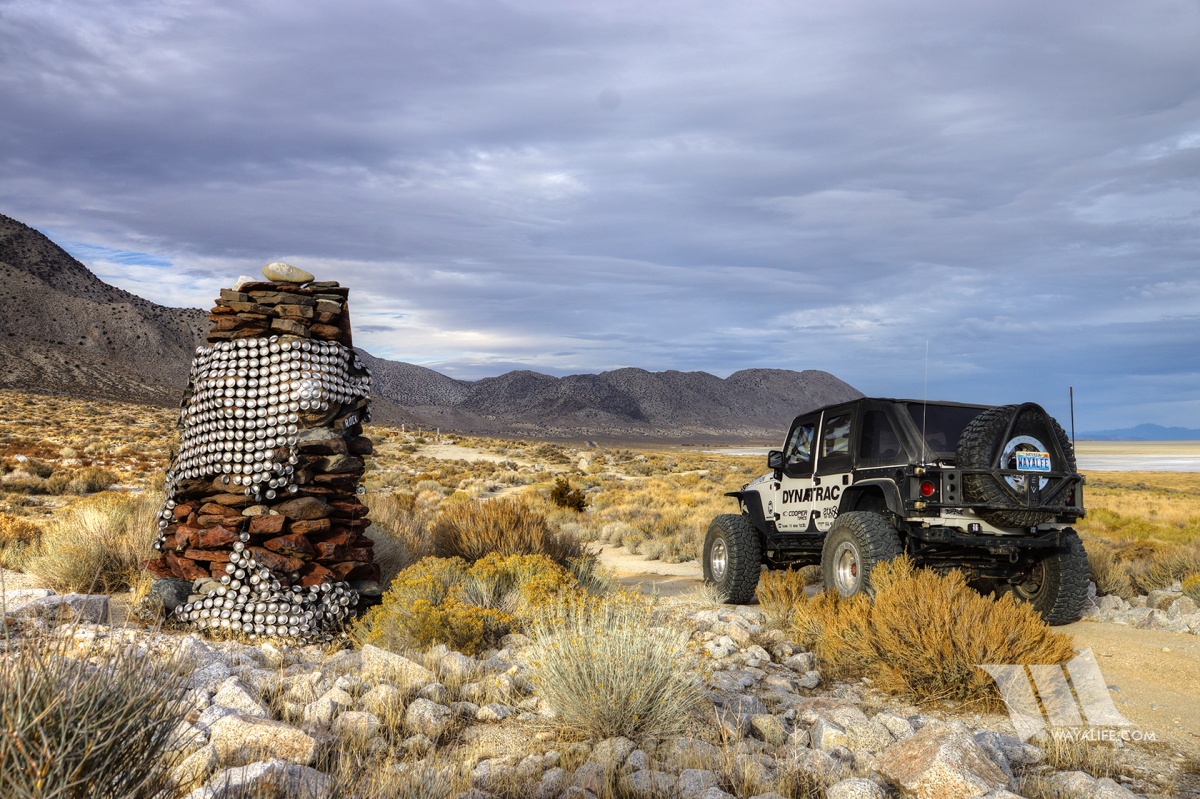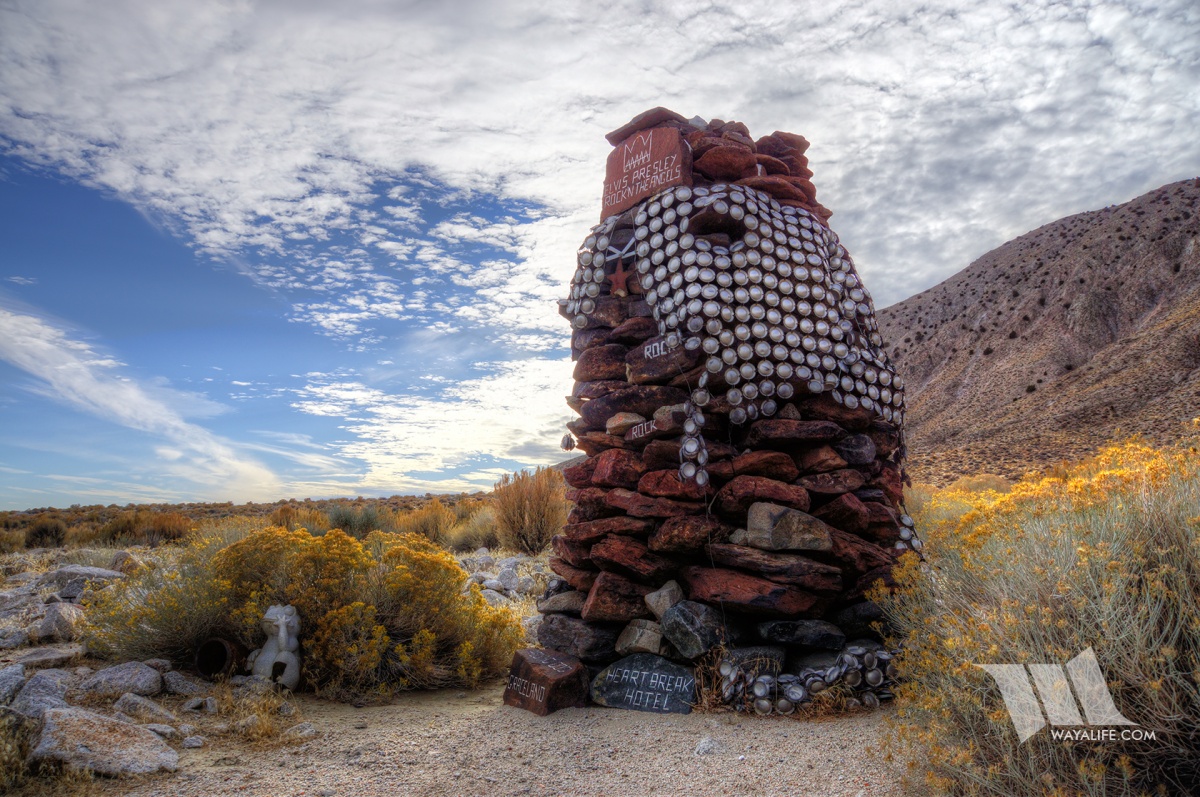 Doobie loved having having visitors come by and was always welcoming of the stone tributes they made and brought with them for display.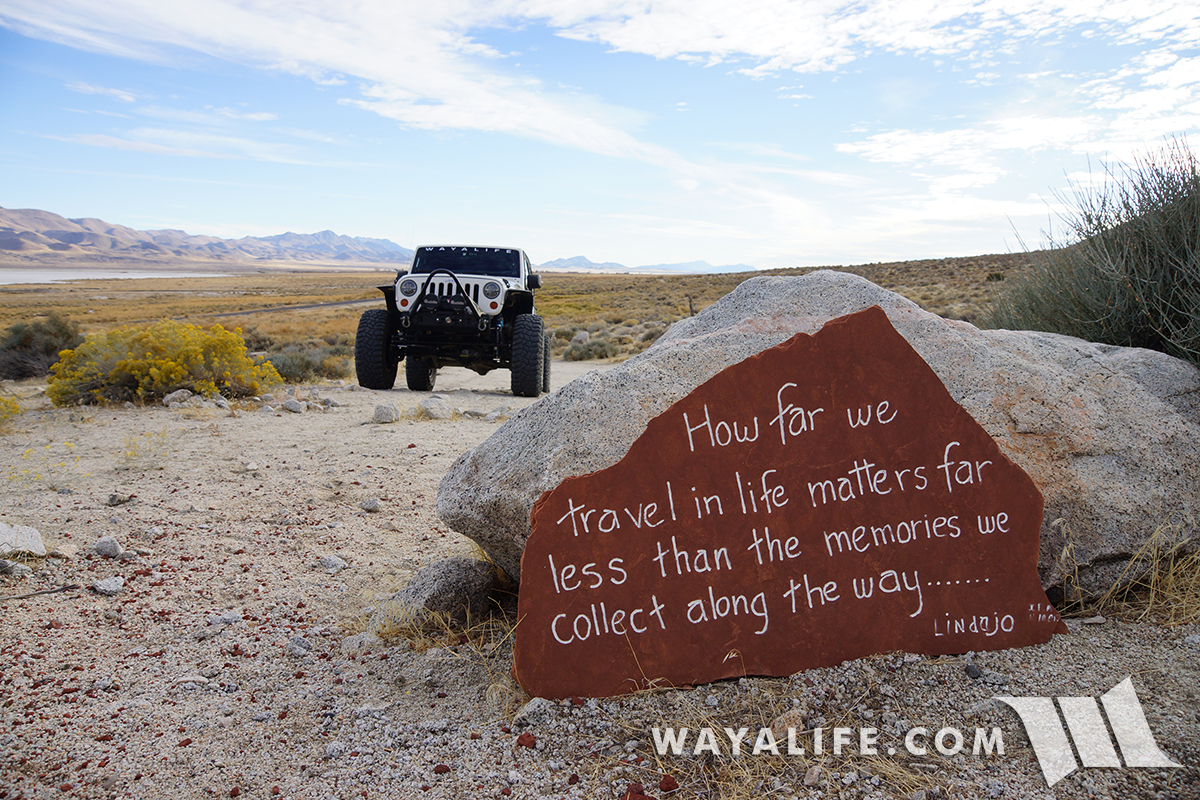 After his death in 1995, Guru Road began fading back into the desert and in 2005, heavy rains caused a massive landslide that buried about half of the road but a few people still come out and do what they can to maintain and continue his work.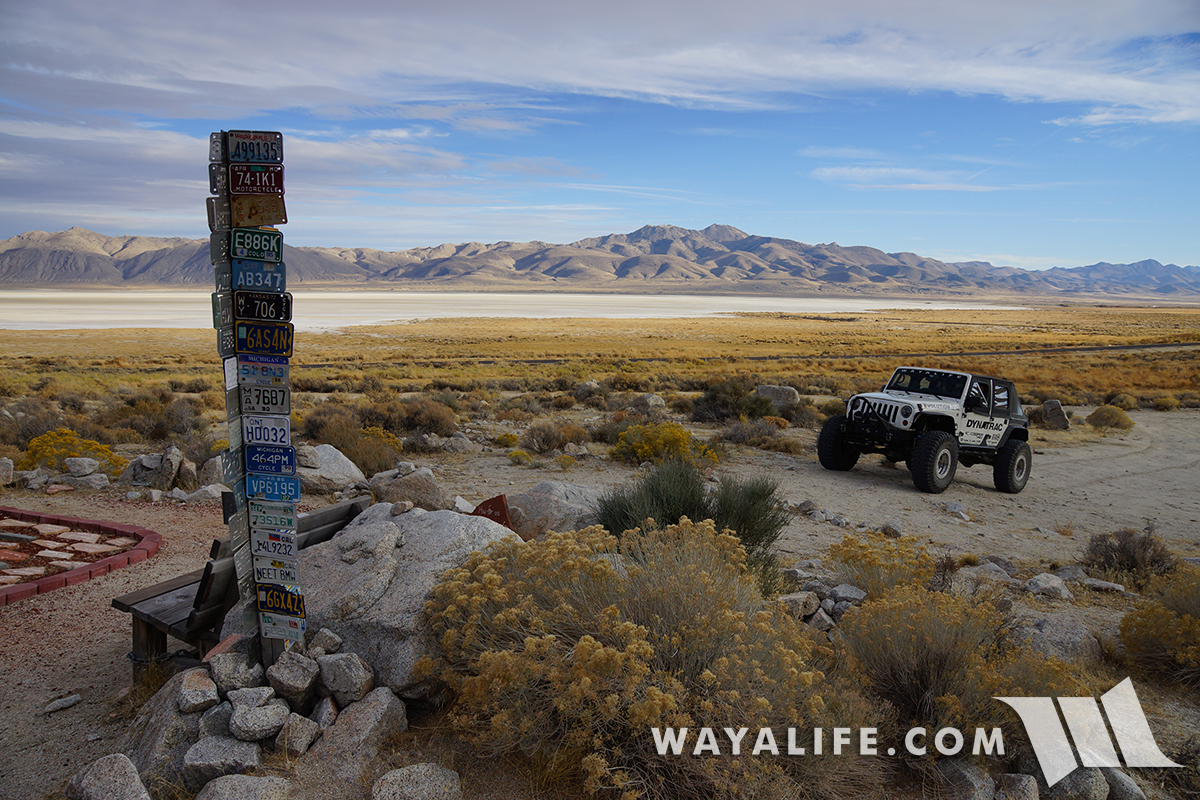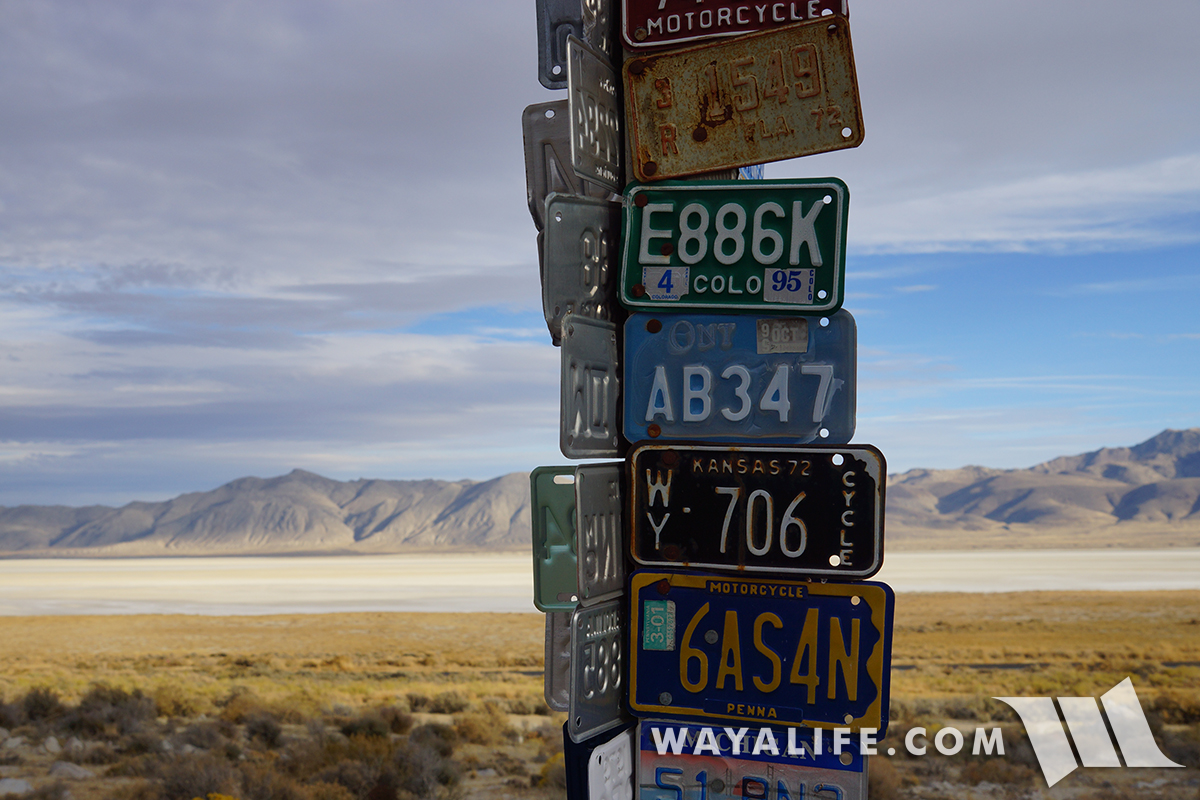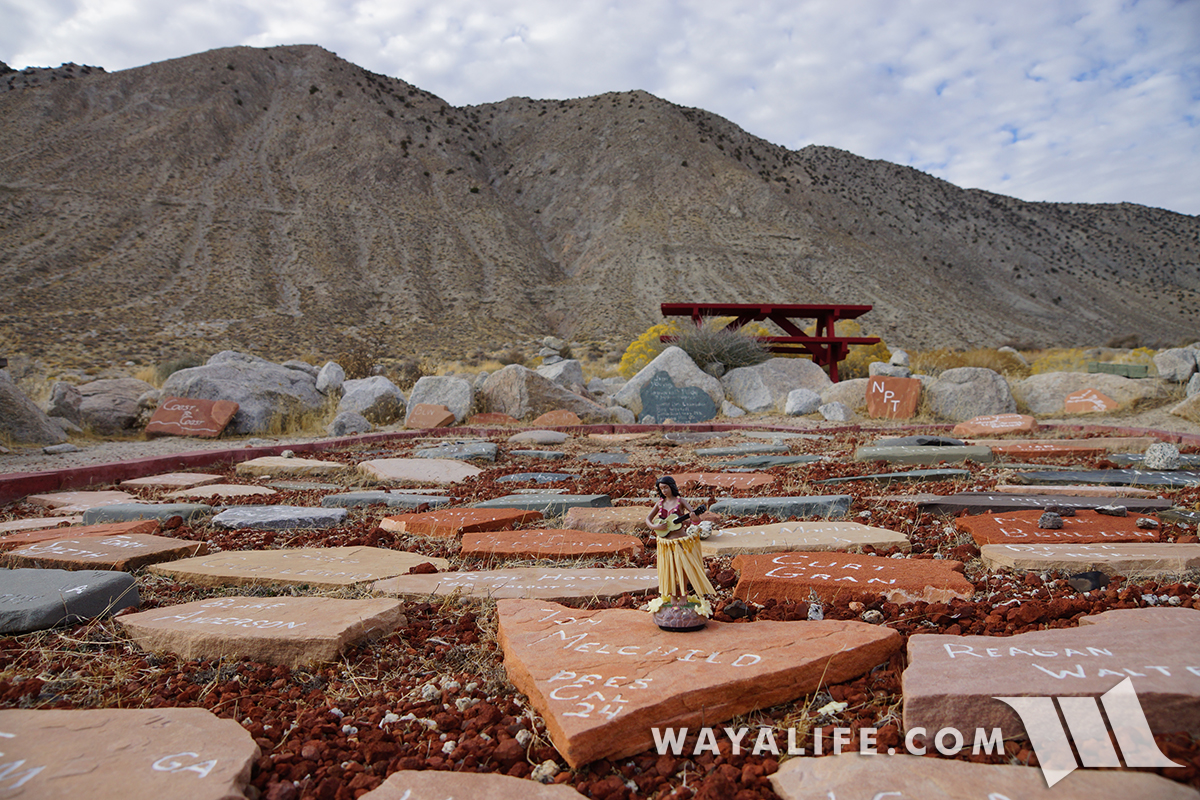 Further up the road, we made a stop at "Big Medicine". I've seen old photos of what this used to look like and time hasn't been kind to it. Thanks to the throngs of people that come out to the Burning Man each year, monument like these have either been destroyed, parts of it stolen or had people "contribute" to it with their trash.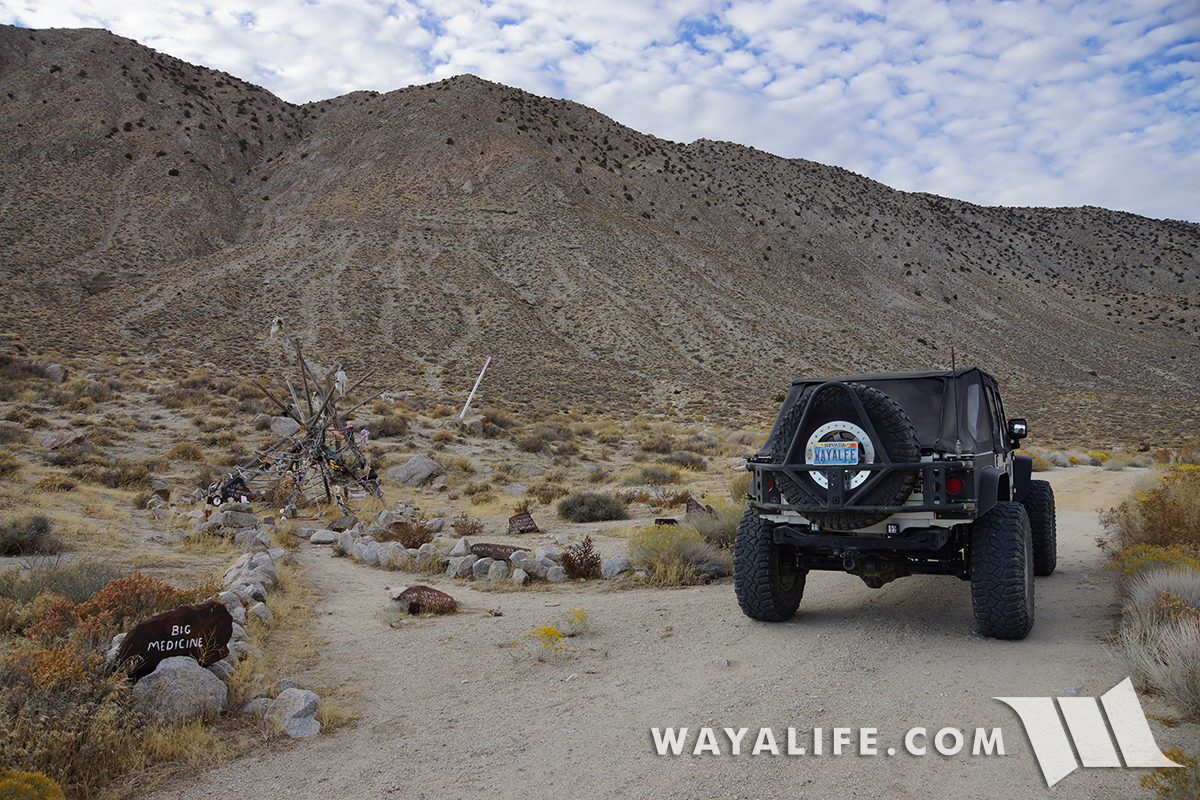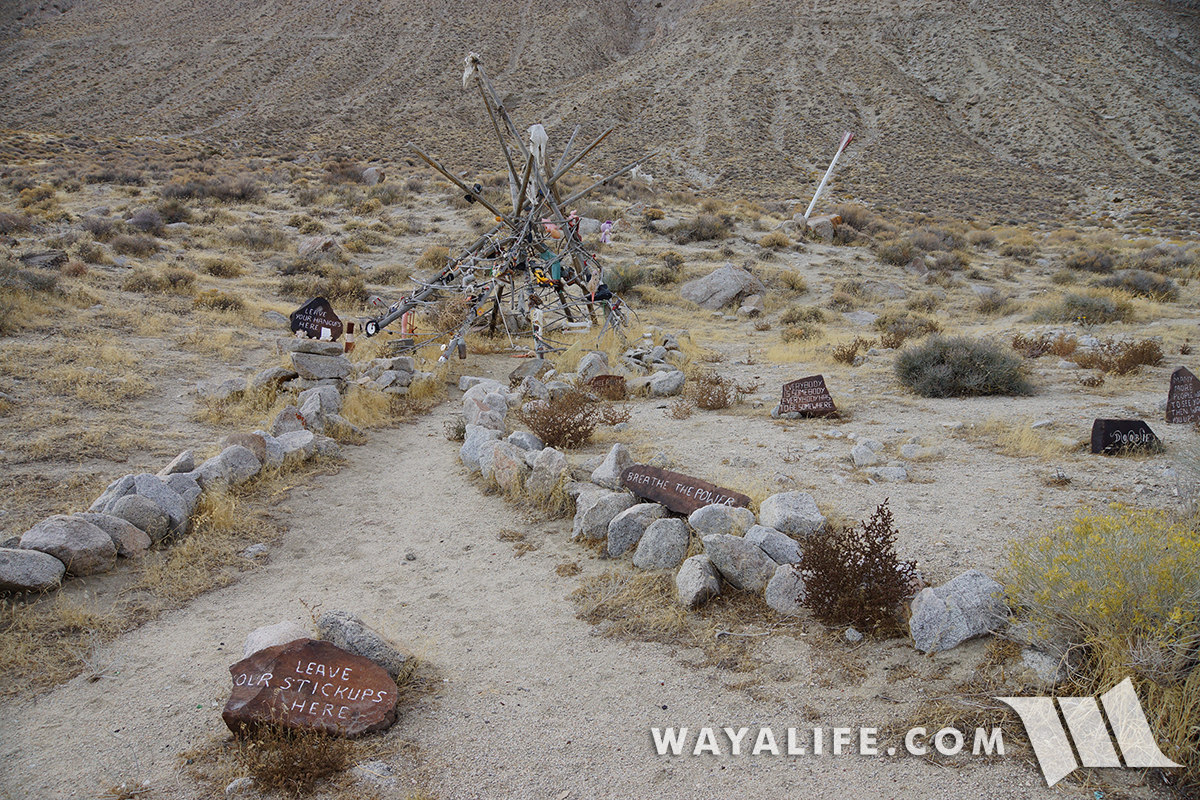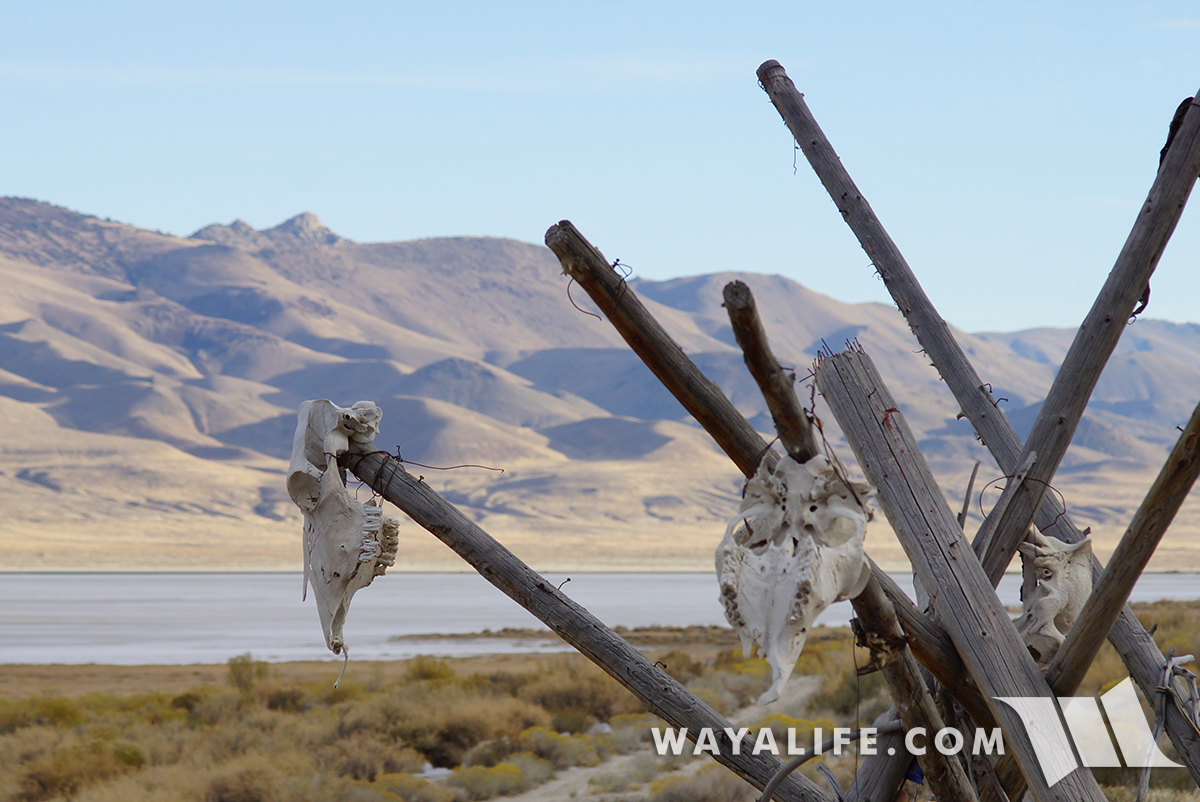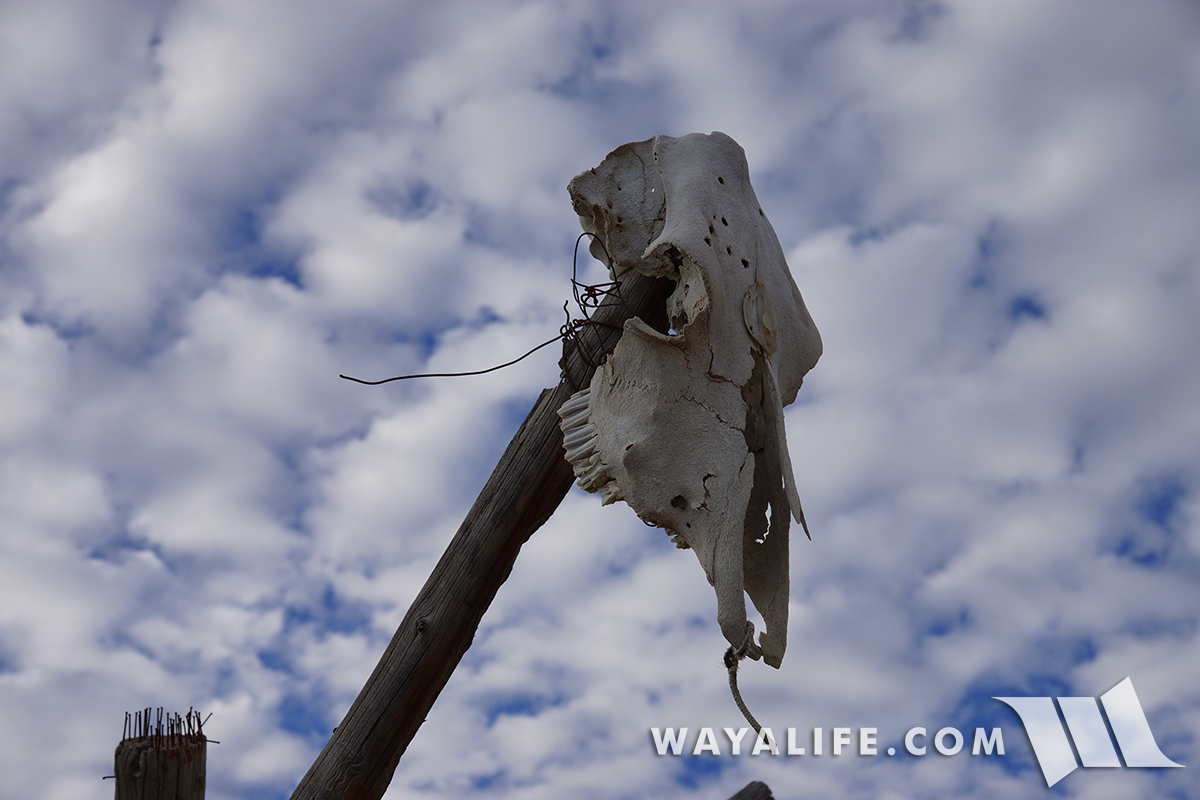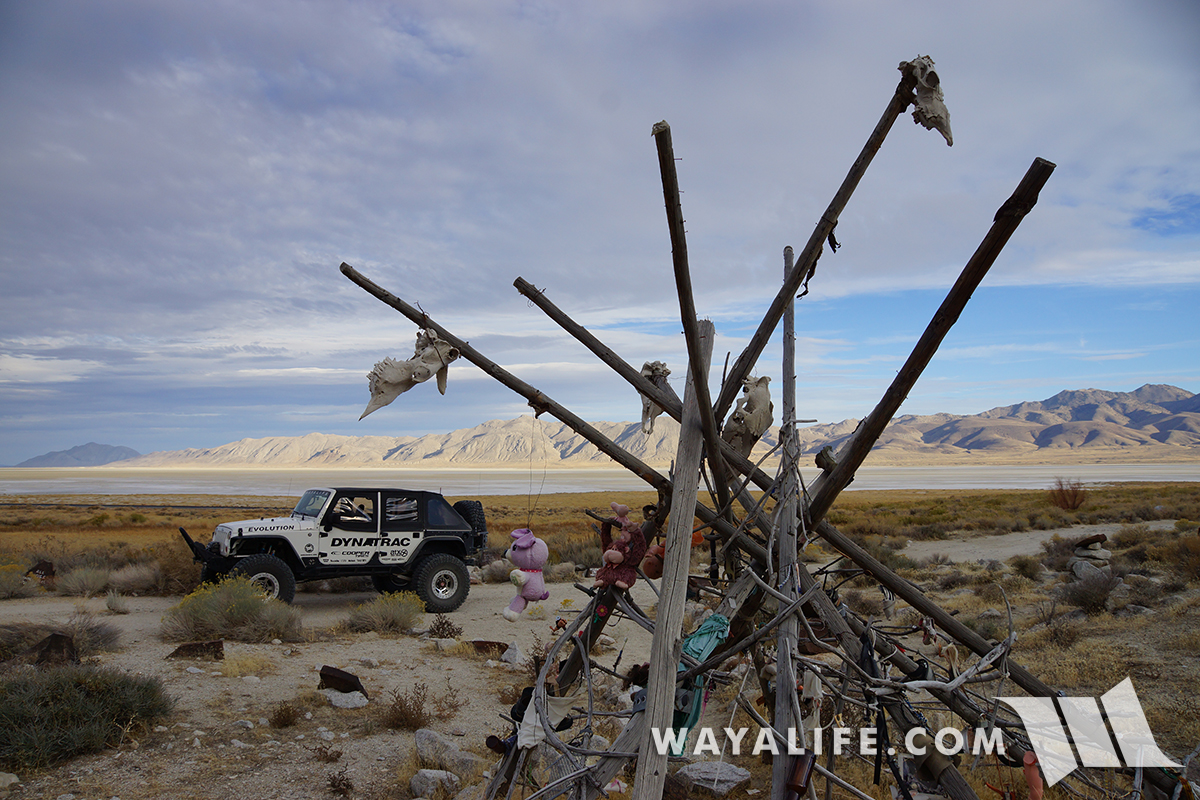 As luck would have it, some of the local residents came out to say hello to us while we were there.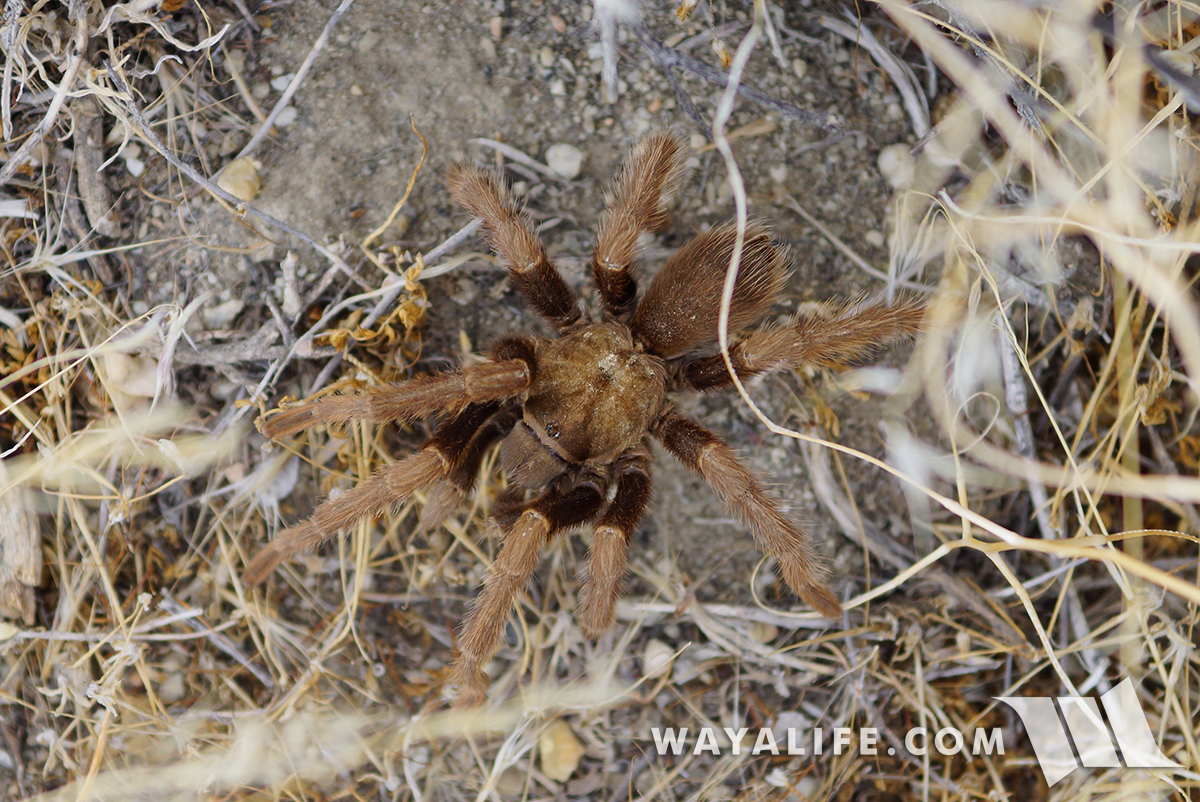 Something tells me that this is where we should go next.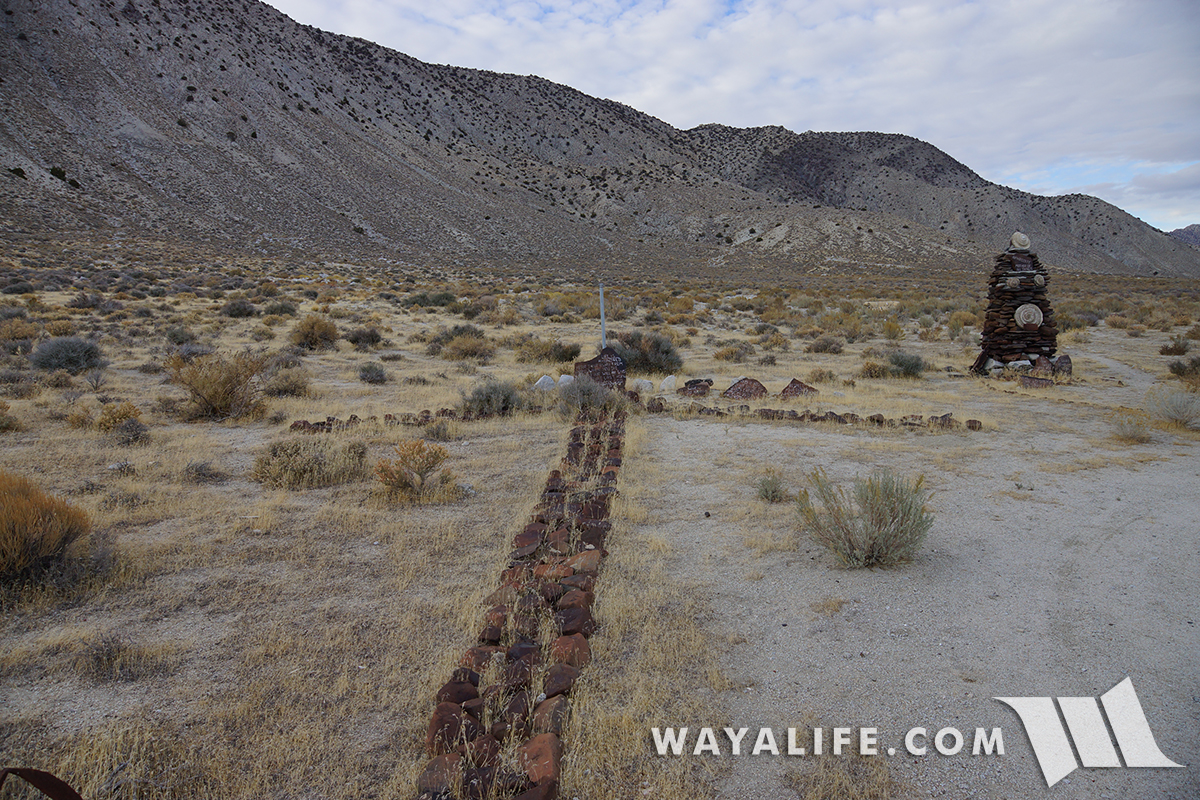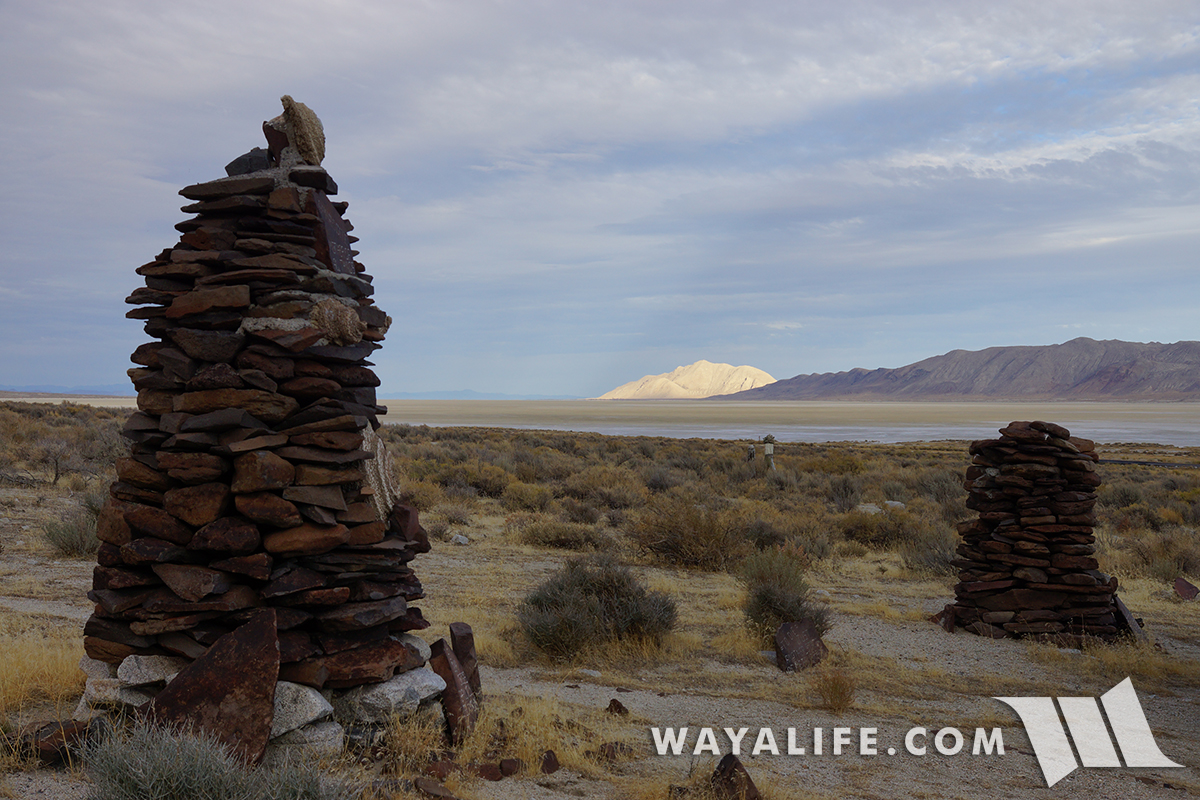 The Oracle of Gerlach, the Guru herself - The Mighty Aphrodite.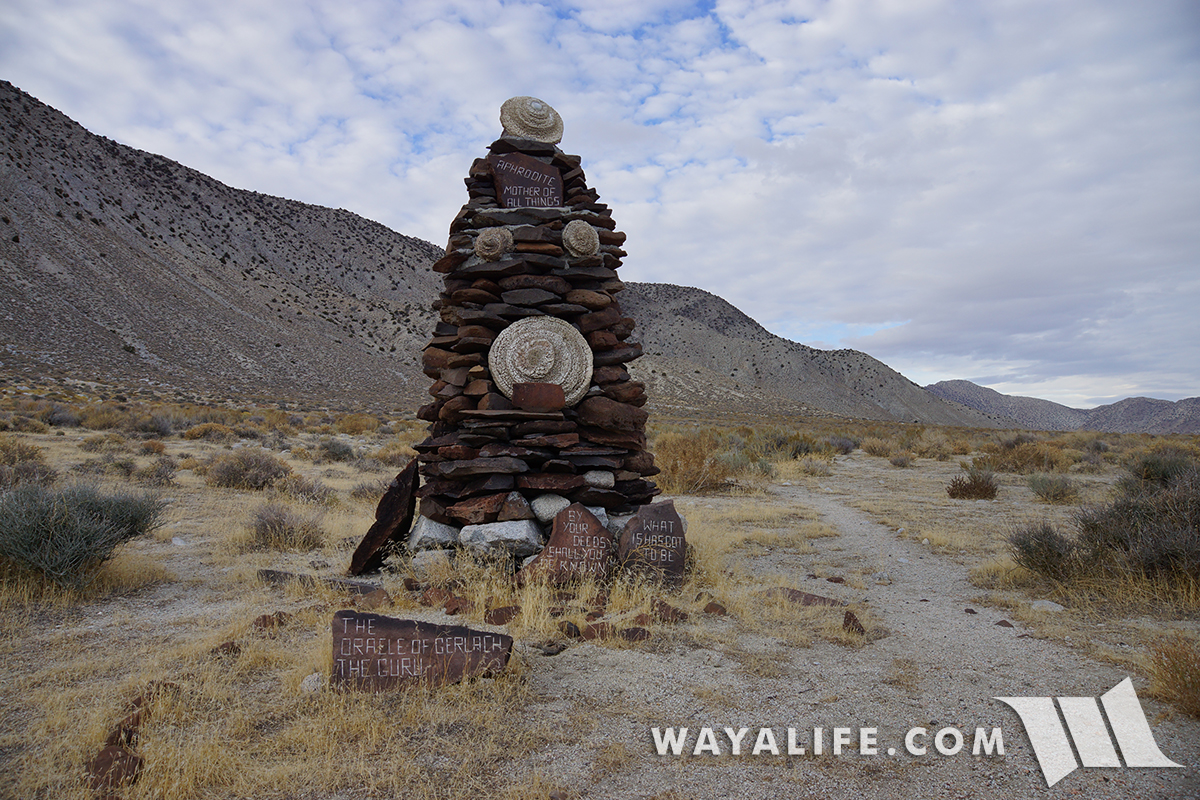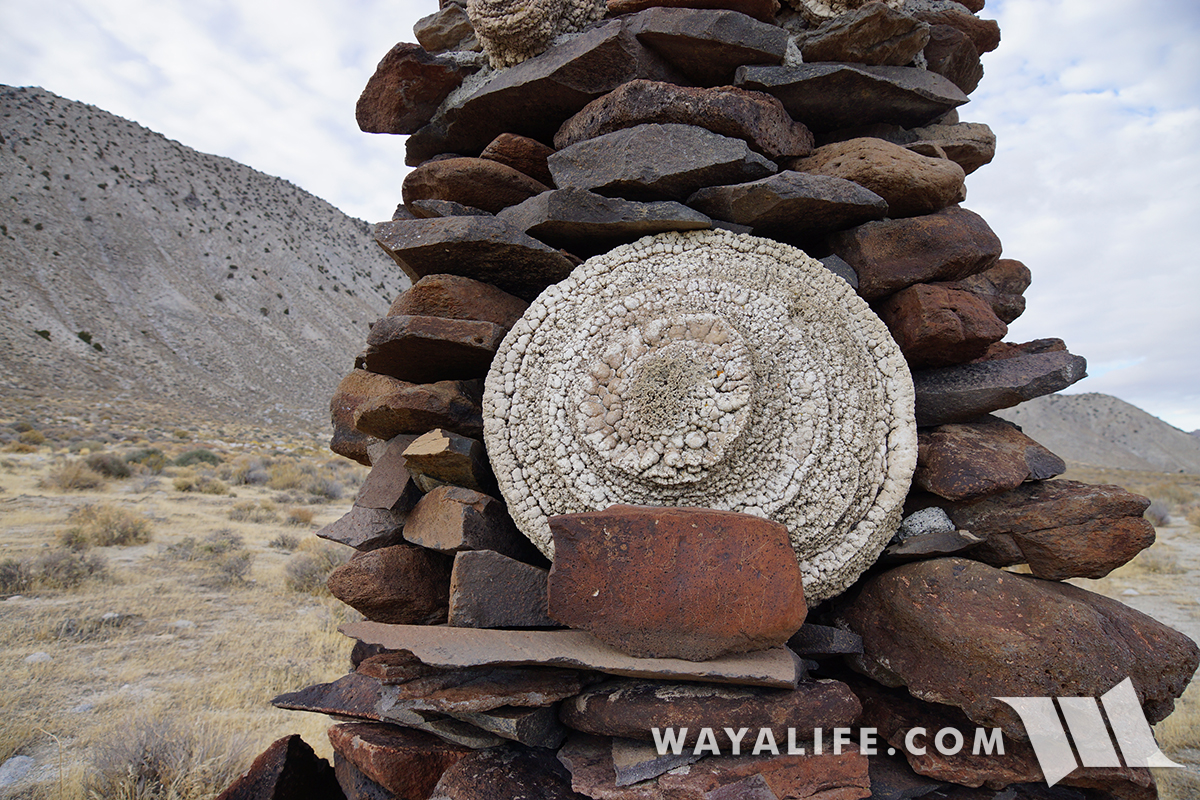 Here's a place where you can step up and see the image of god.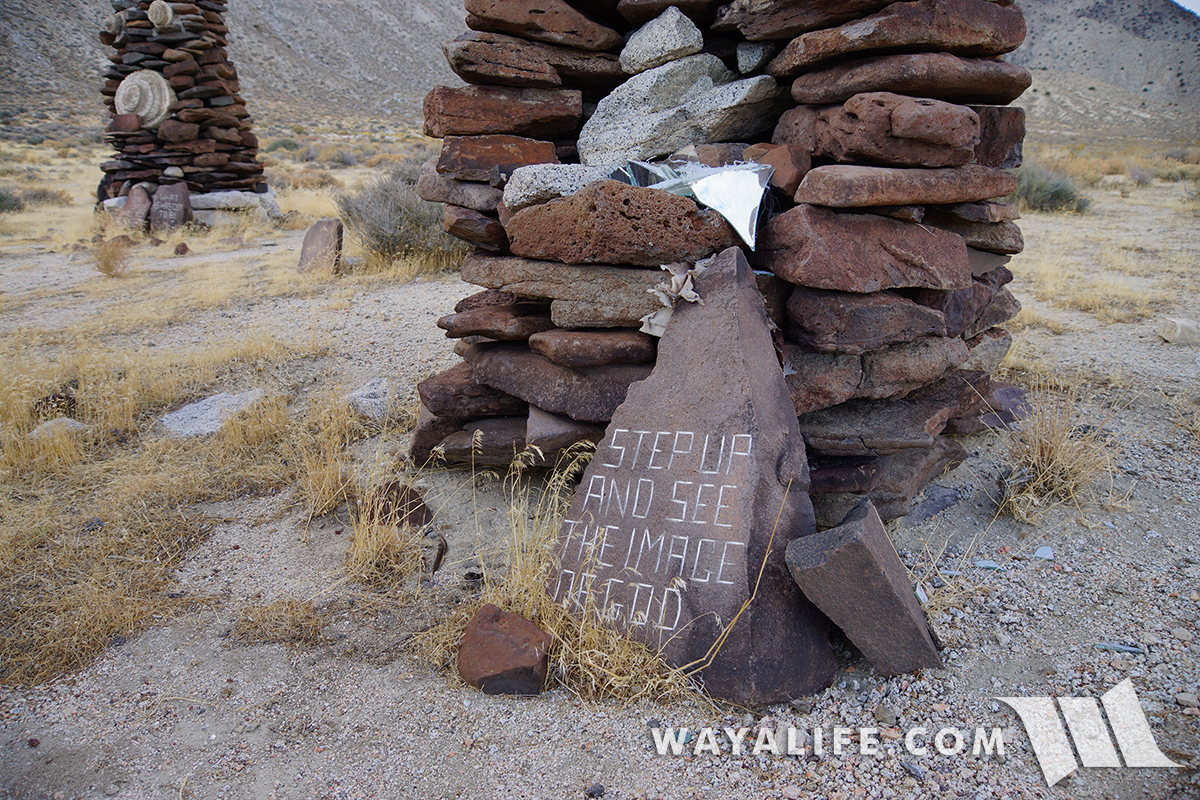 Unfortunately, my image of god was shattered.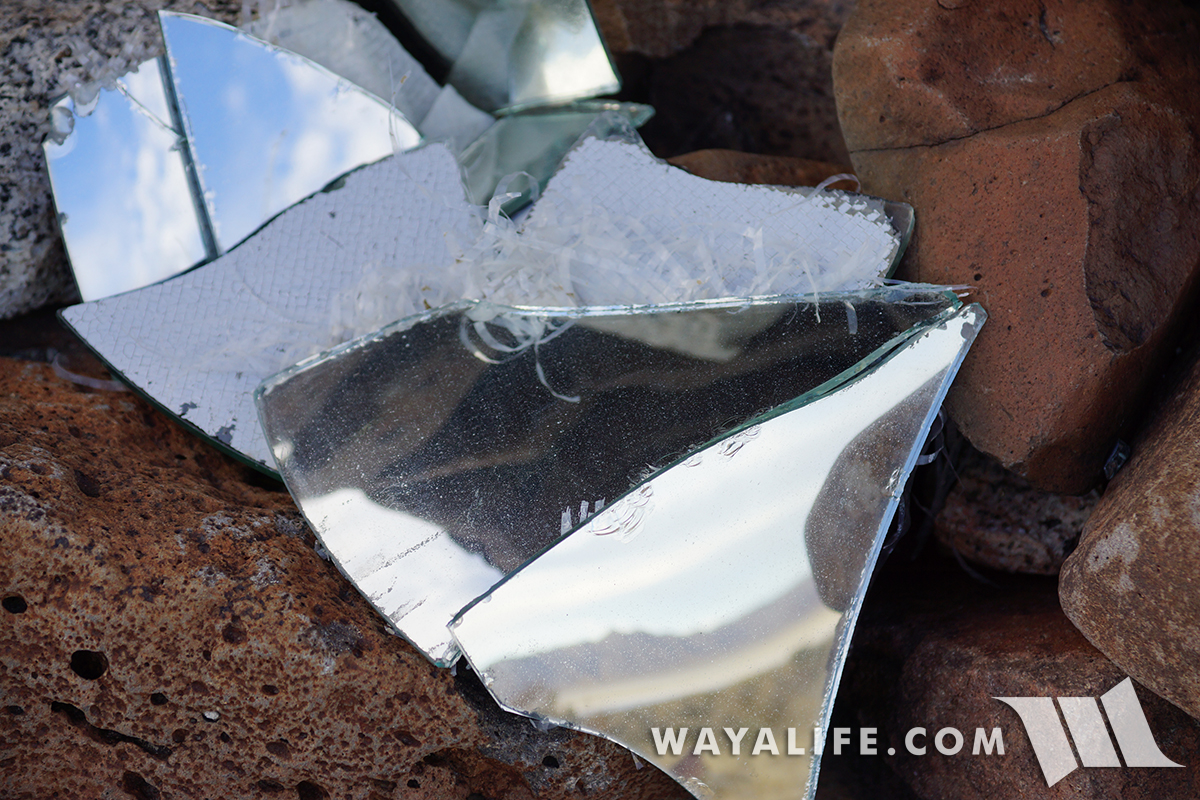 One of the last big installations along Guru Road is the Desert Broadcasting System.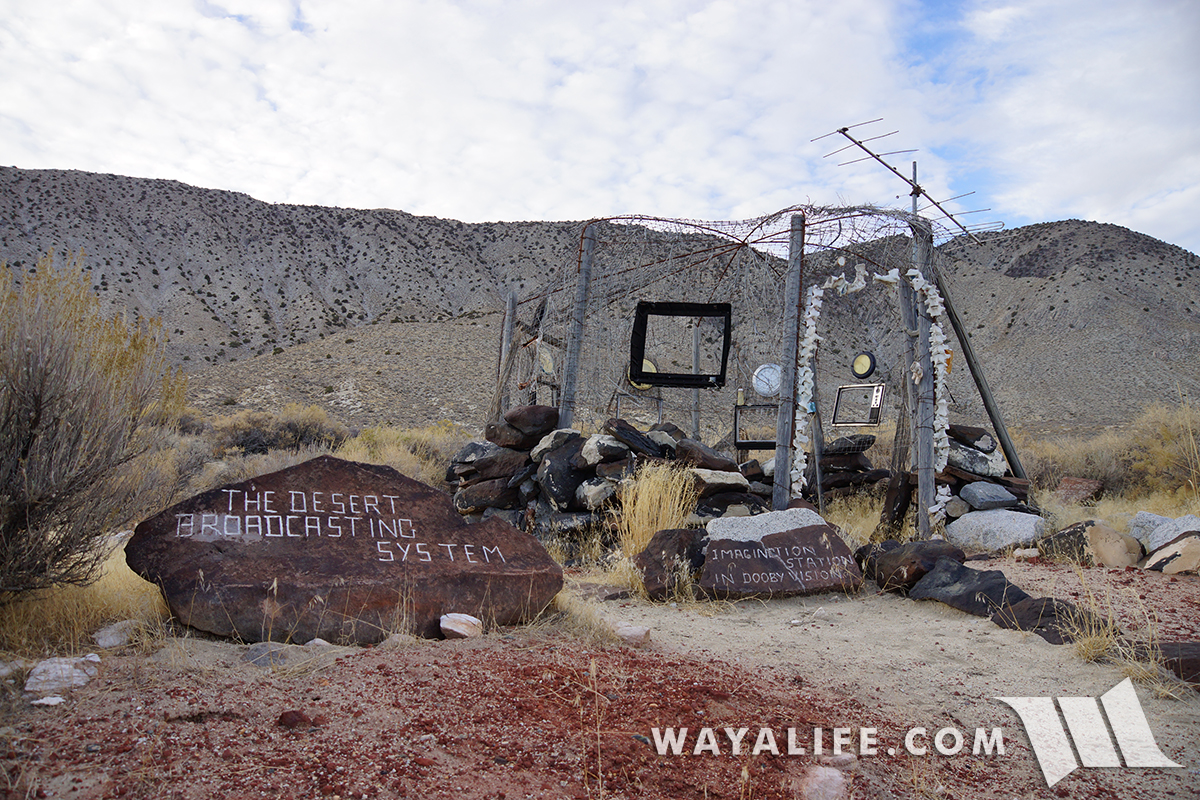 Although it's a far cry from what it once looked like, it appeared to still be working.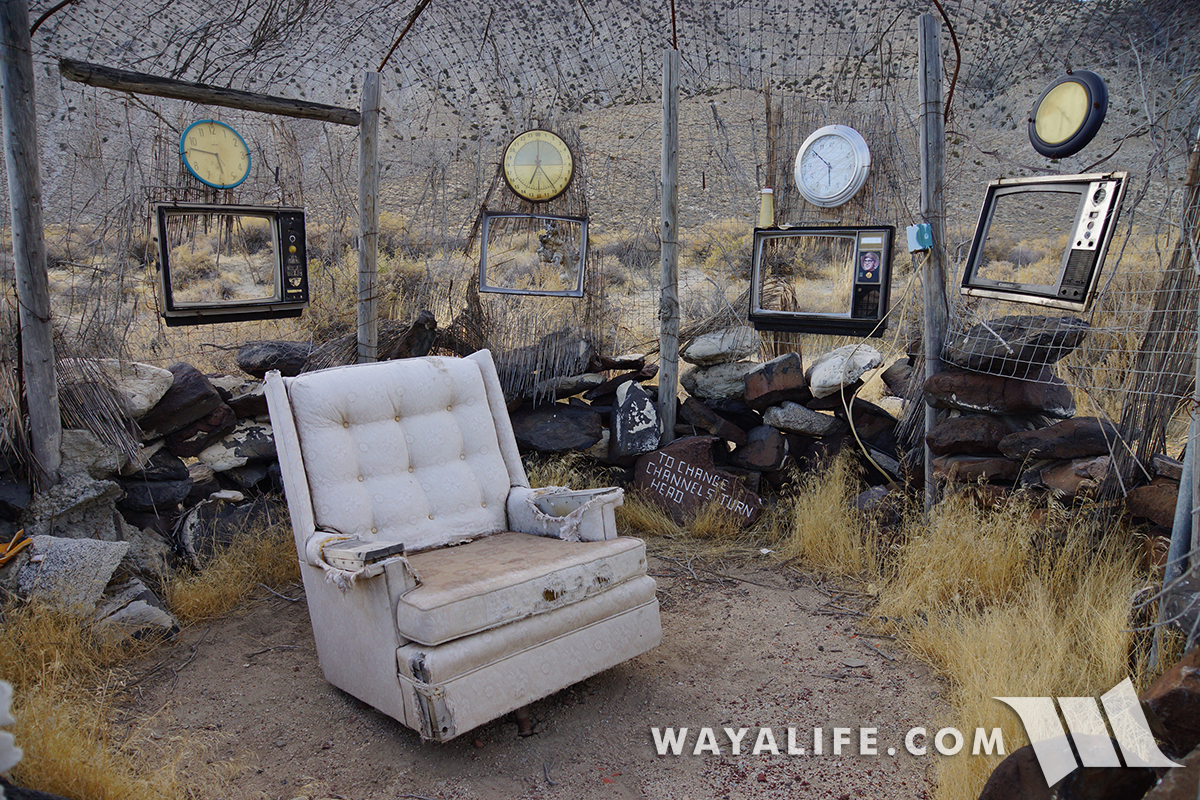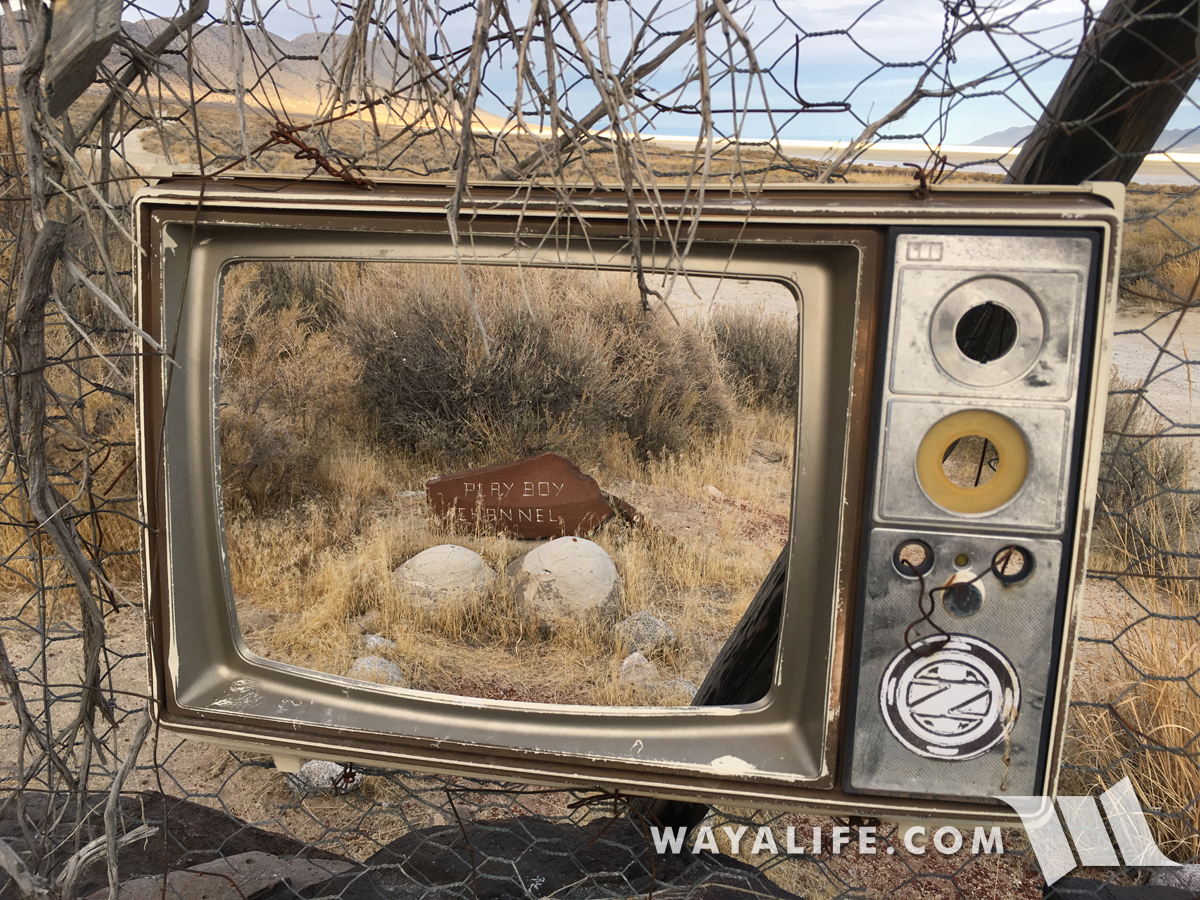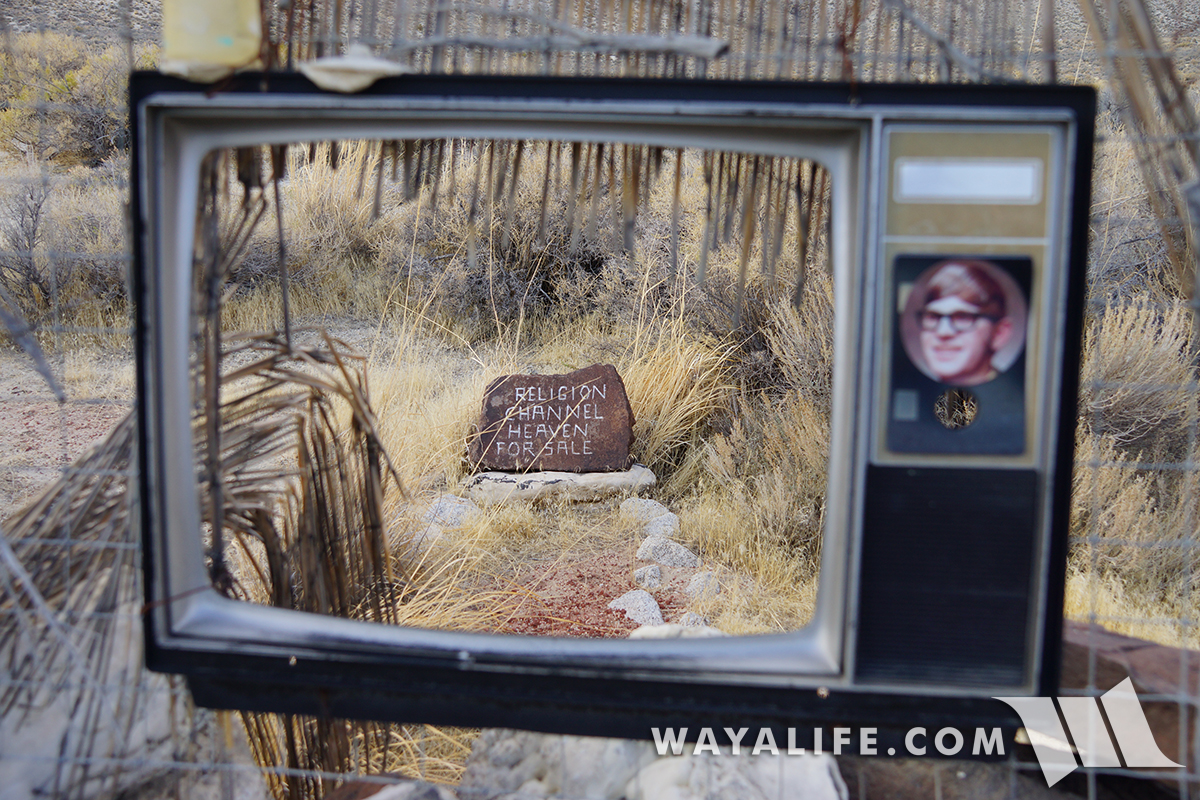 I want my MTV!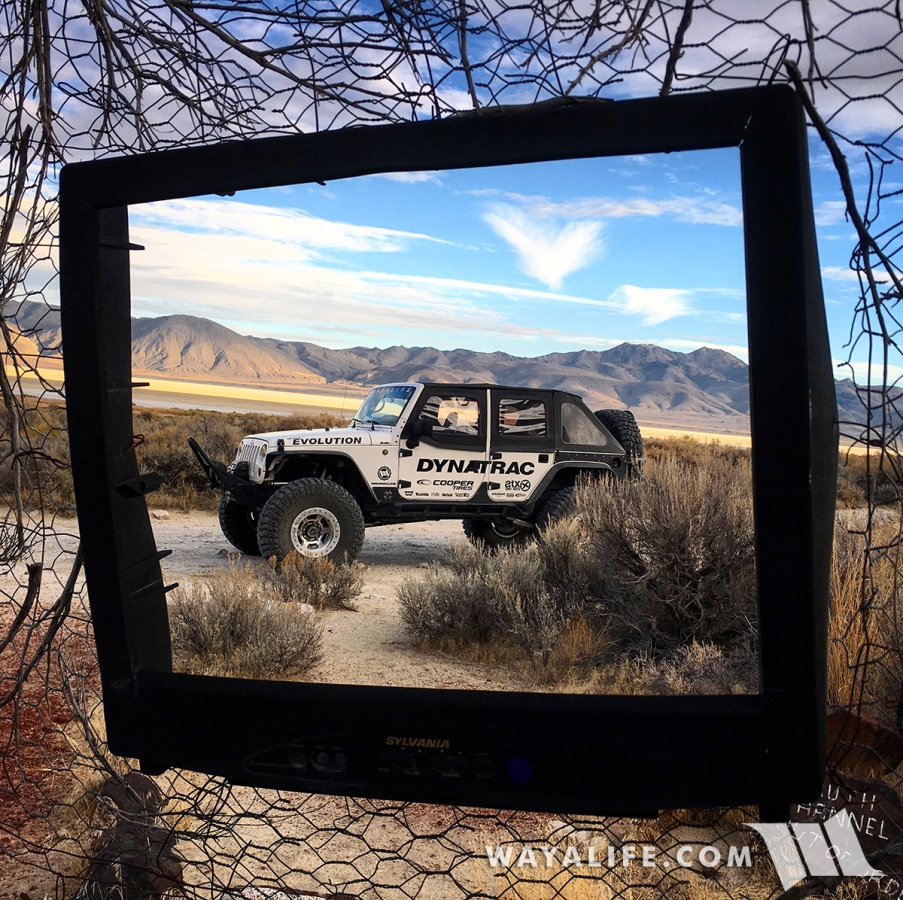 Transformed by the Guru Road, we worked our way out onto the Black Rock Playa to ponder the words of wisdom bestowed upon us and to enjoy the silence out there as the sun went down.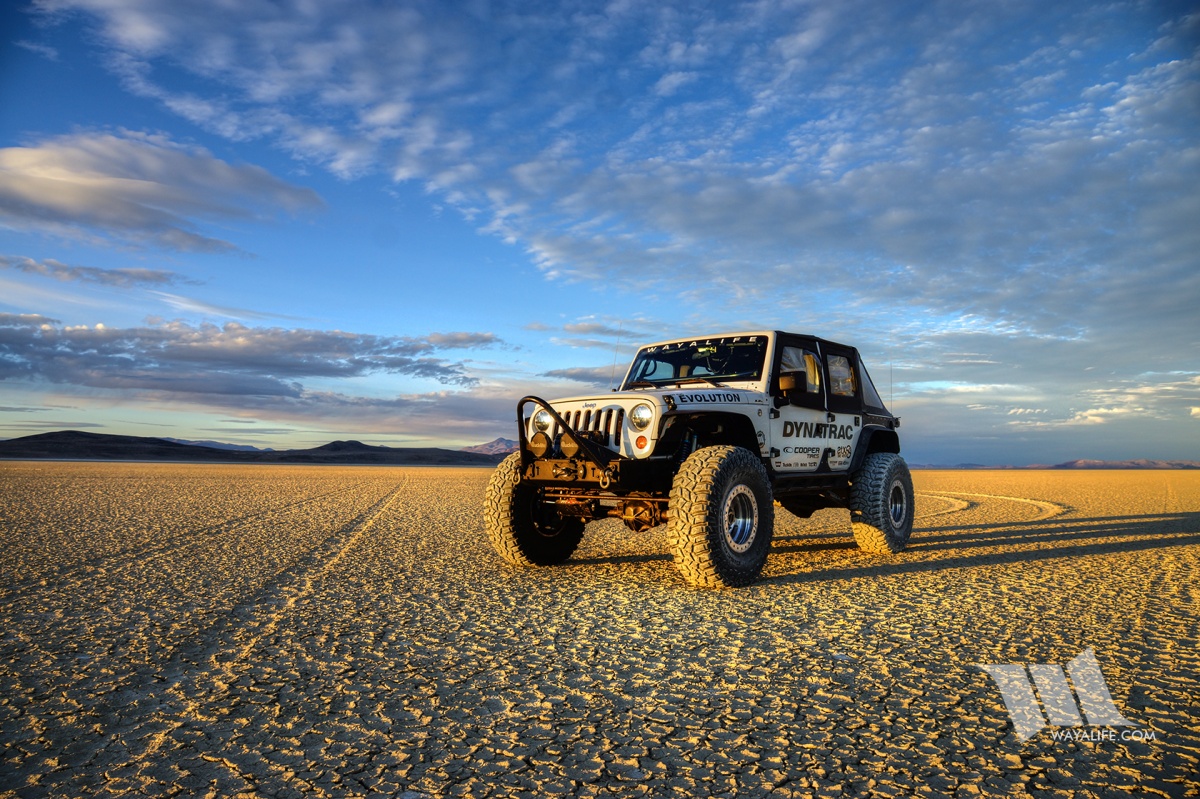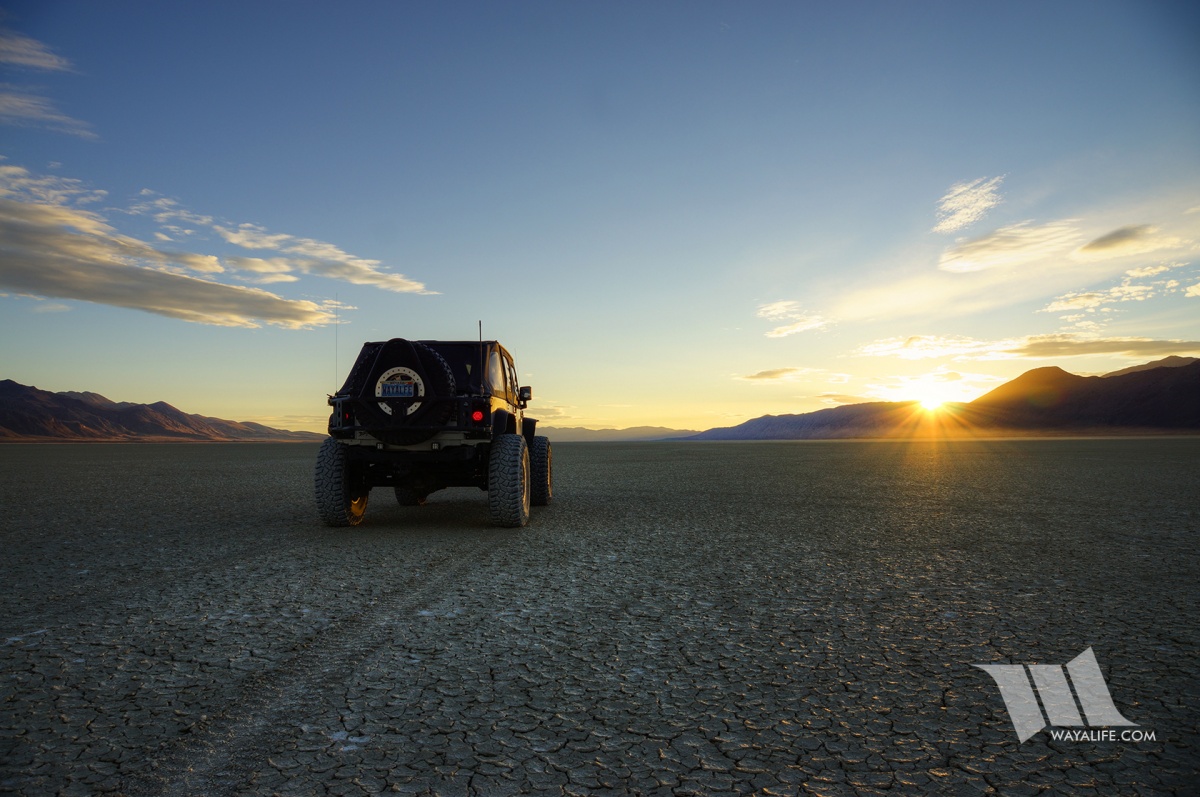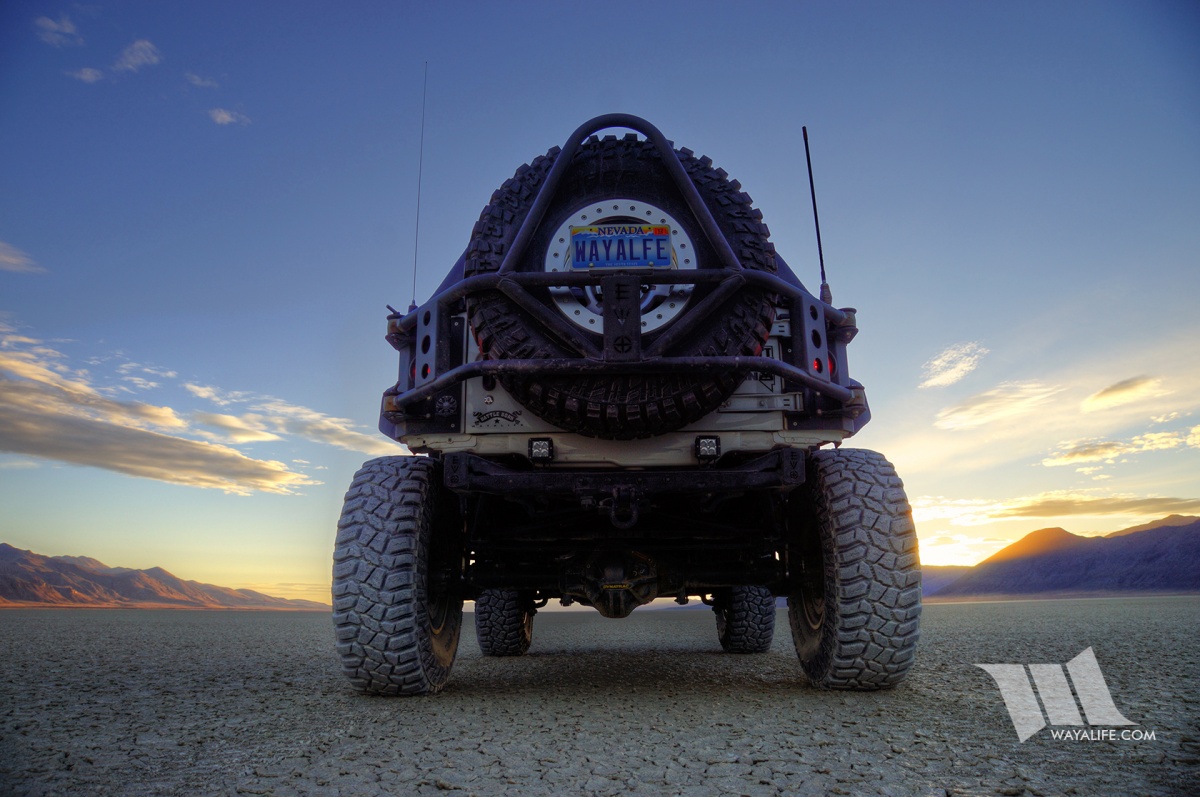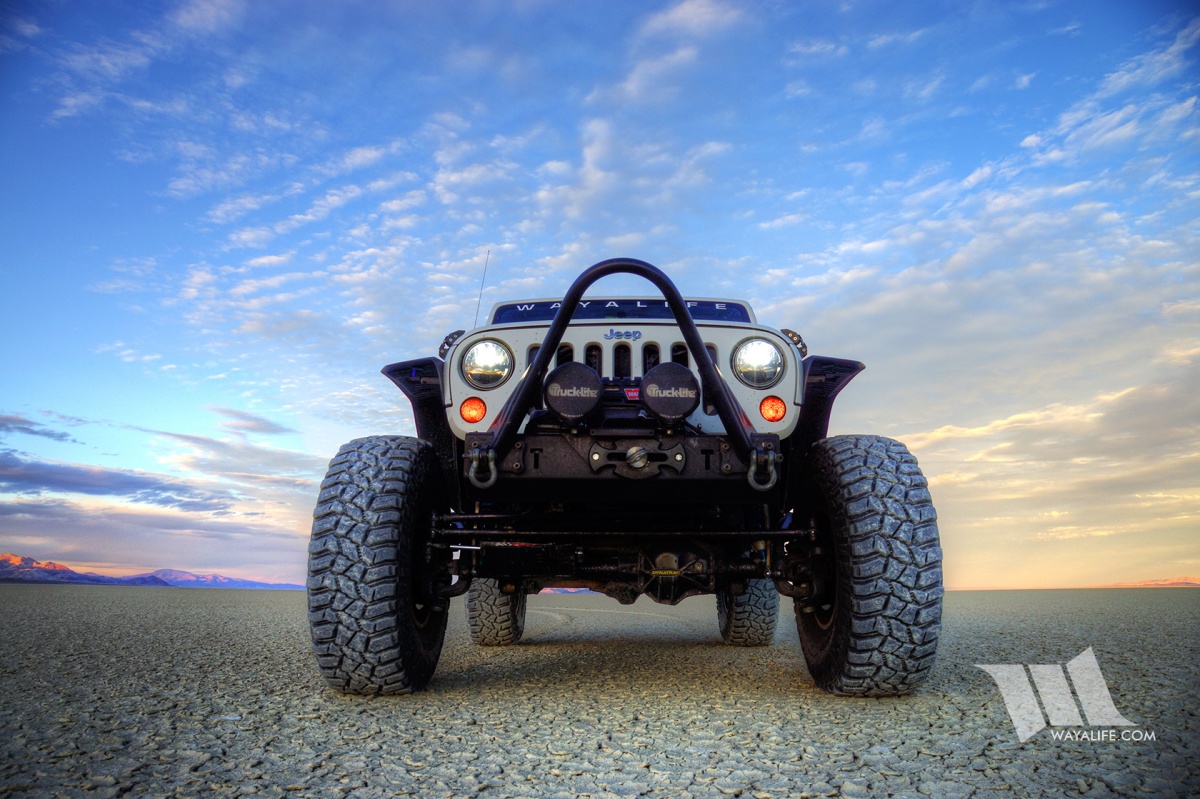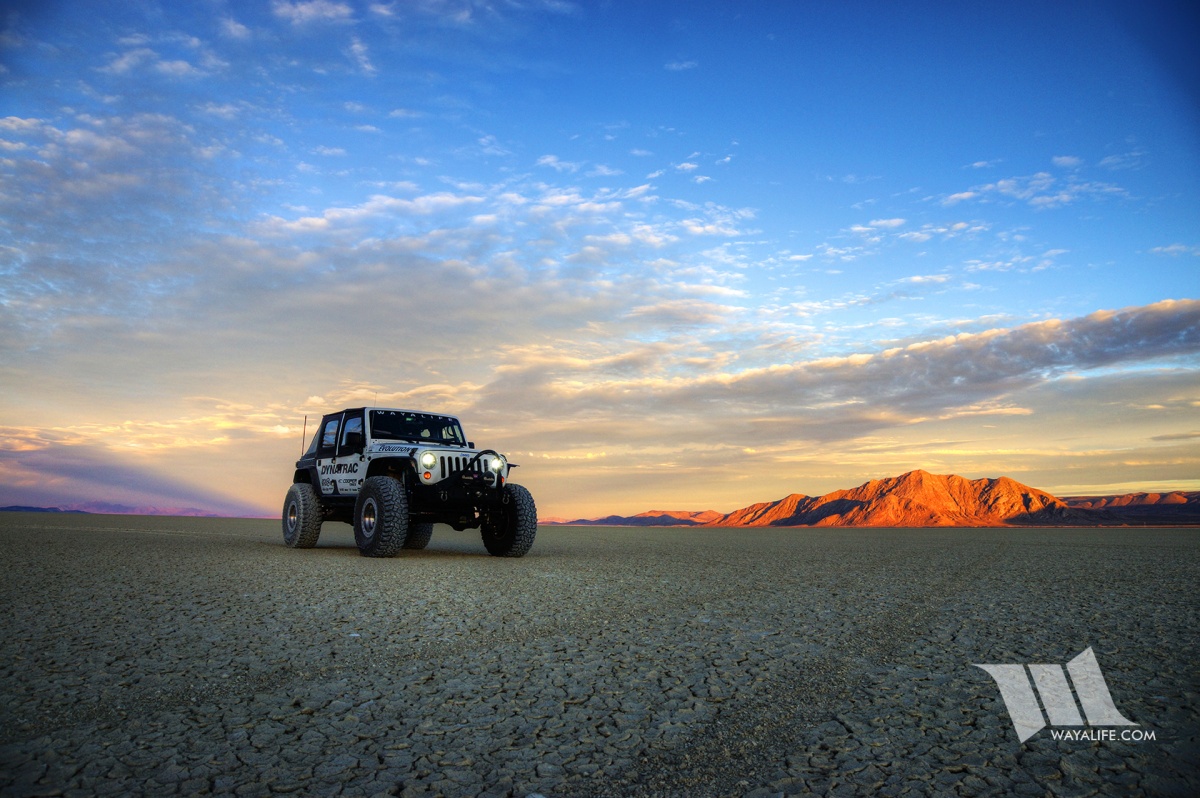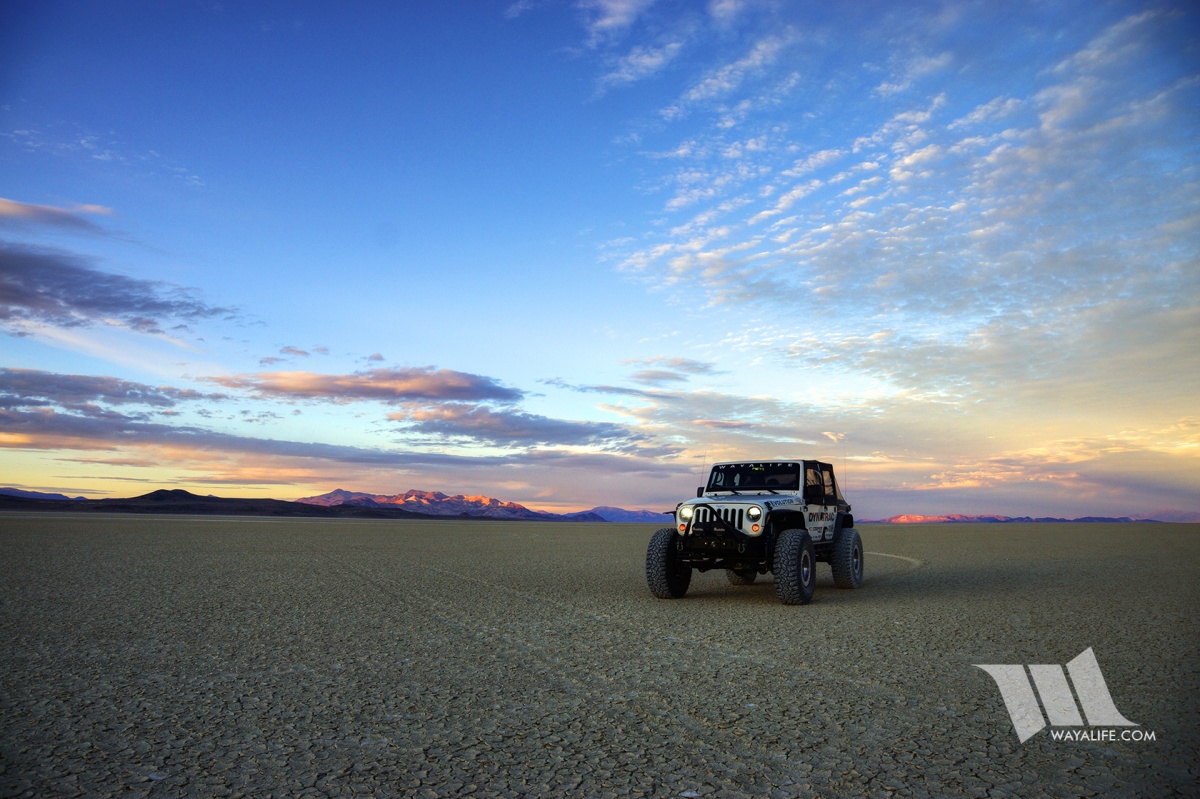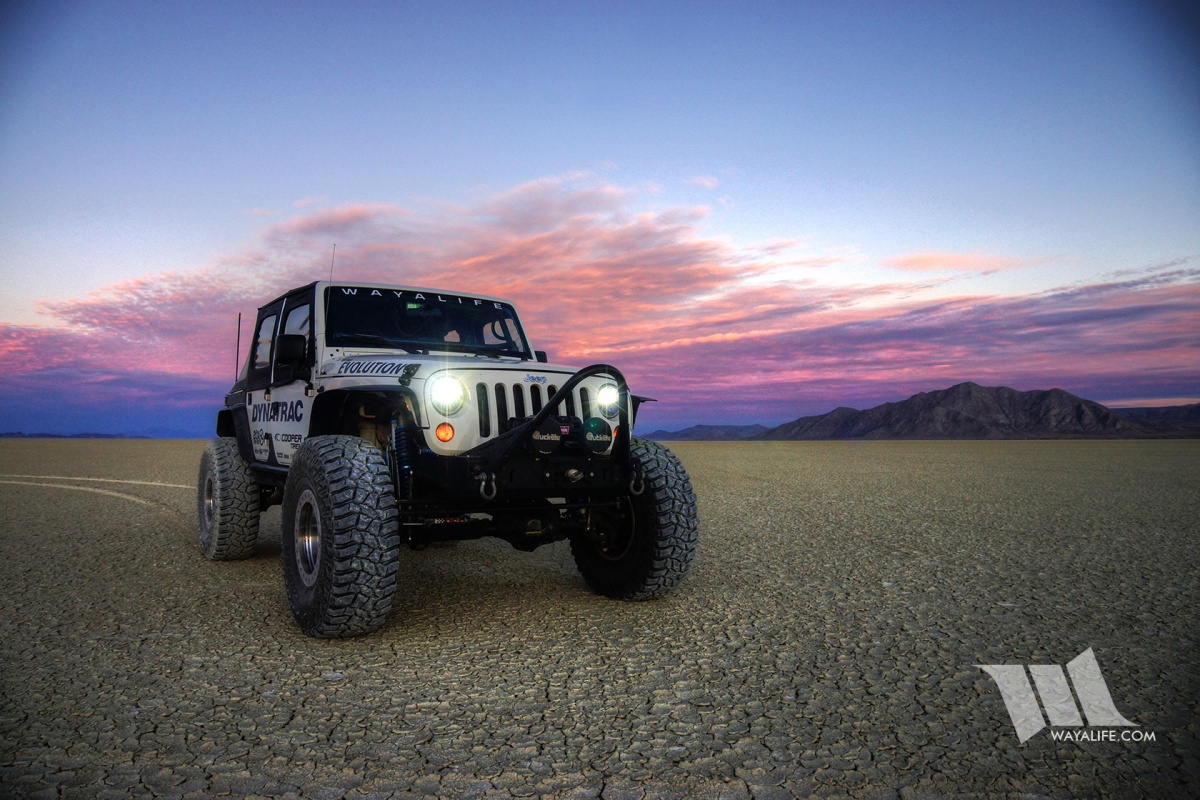 Finally, what better way to wrap up an awesome day then to do it with a Picon Punch over at the Depot - CHEERS!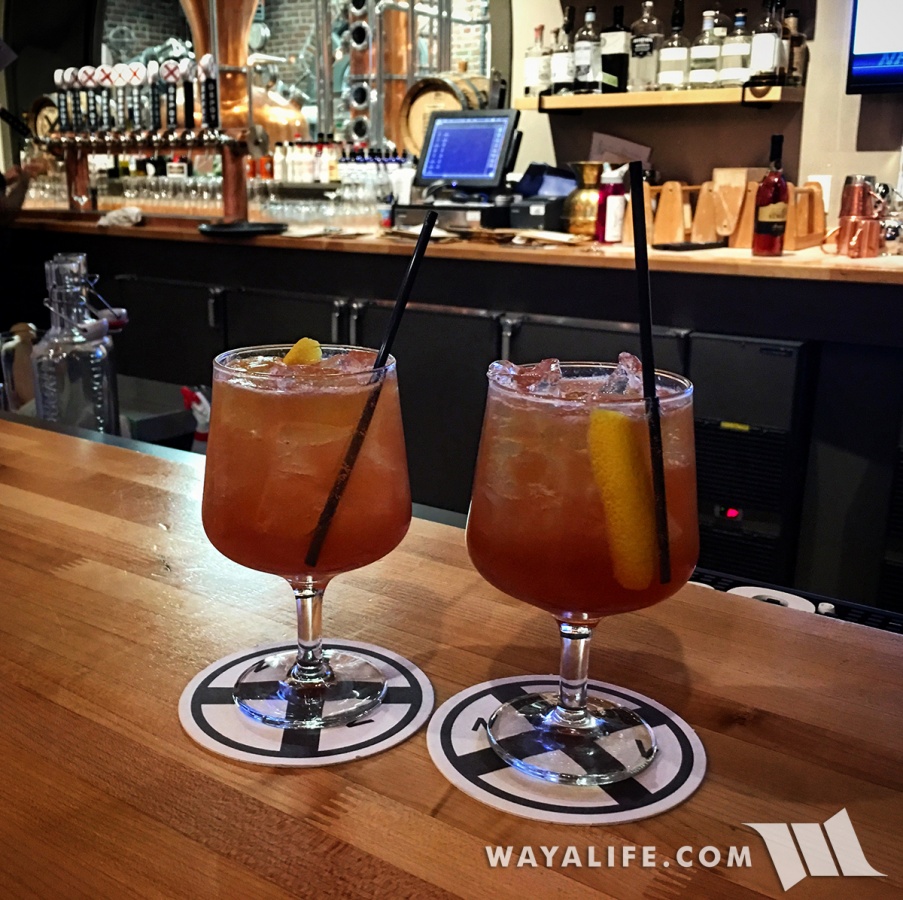 That was our trip out to the Guru Road. If you ever find yourself out in the Black Rock Desert, I would highly recommend that you take a journey of your own along this wonderful road of enlightenment. And remember, whatever you may ultimately think about it, the price is right.