I've been a part of the madness for a few years and figured it's time to post up my build. I call her my side piece because my wife stays I spend more time with the damned Jeep than with her!
It's a 2012 JKUR Call of Duty that I bought in early 2018 and had never been Offroad. It had an AEV 2.5" lift and 315/70R17 tires on it and thought it was awesome!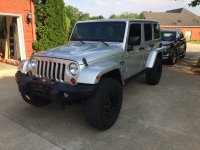 After taking it to Windrock a few years ago I realized I wanted more! So the build began!
Installed EVO 4" springs, Core4x4 T4 control arms, Dynatrac ProRock 44, RCV axles, 5.13 gears, 37's, etc. prior to going out to Moab last year for the East meets West event. My goal was to keep the body stock and to put the money under the Jeep. It performed amazingly!!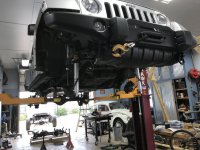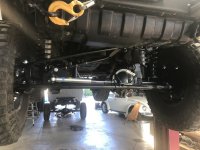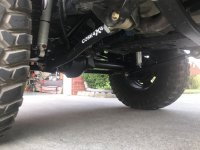 The setup was good but the tires rubbed on the front and rear bumpers at full stuff and the fronts rubbed on the seat at and control arms. It drove me crazy so I decided to make a few changes...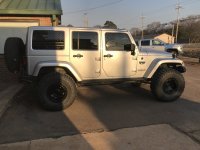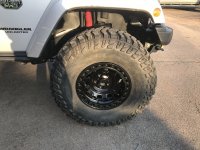 Installed new KMC tank beadlock wheels to gain width on the stance. Unfortunately now the tires also rubbed the fender flares! Uhhhhhhhh!!!!
Last edited: