Administrator
Staff member
UPDATE 02/20/2023
WAYALIFE members can now save on the purchase of an ACCUAIR system simply by entering in the code
WAYALIFE5
when checking out!
Just before SEMA, I got a call from an old friend of mine who's now the president of the all new ACCUAIR and he asked if I might be willing to take possession of their project Jeep JT Gladiator, for an extended period of time and to test it out. He said that I could use it however I would use any of my Jeeps, gave me the greenlight to "scratch it up" and said that the only catch, would be for me to share my honest experiences with all of you. Needless to say, Cindy and I have already posted up one video highlighting their Jeep and more are sure to come but I thought I would also start this thread to post up pics and share some of the things we're doing with it that may or may not make it in a video. Of course, if you have any questions or have things you'd like to learn more about, please feel free to post up your questions here. And, I should note that unlike our YouTube audience, I'll be sure to provide more interactive and detailed information.
With that said, here are a couple of shots of the ACCUAIR Jeep Gladiator on the day we picked it up in Phoenix and at the standard ride height of 4.5" of lift. I point this out because in the video, my friend Mark stated, by mistake that it was a 3.5" lift and that would be for a Wrangler JL.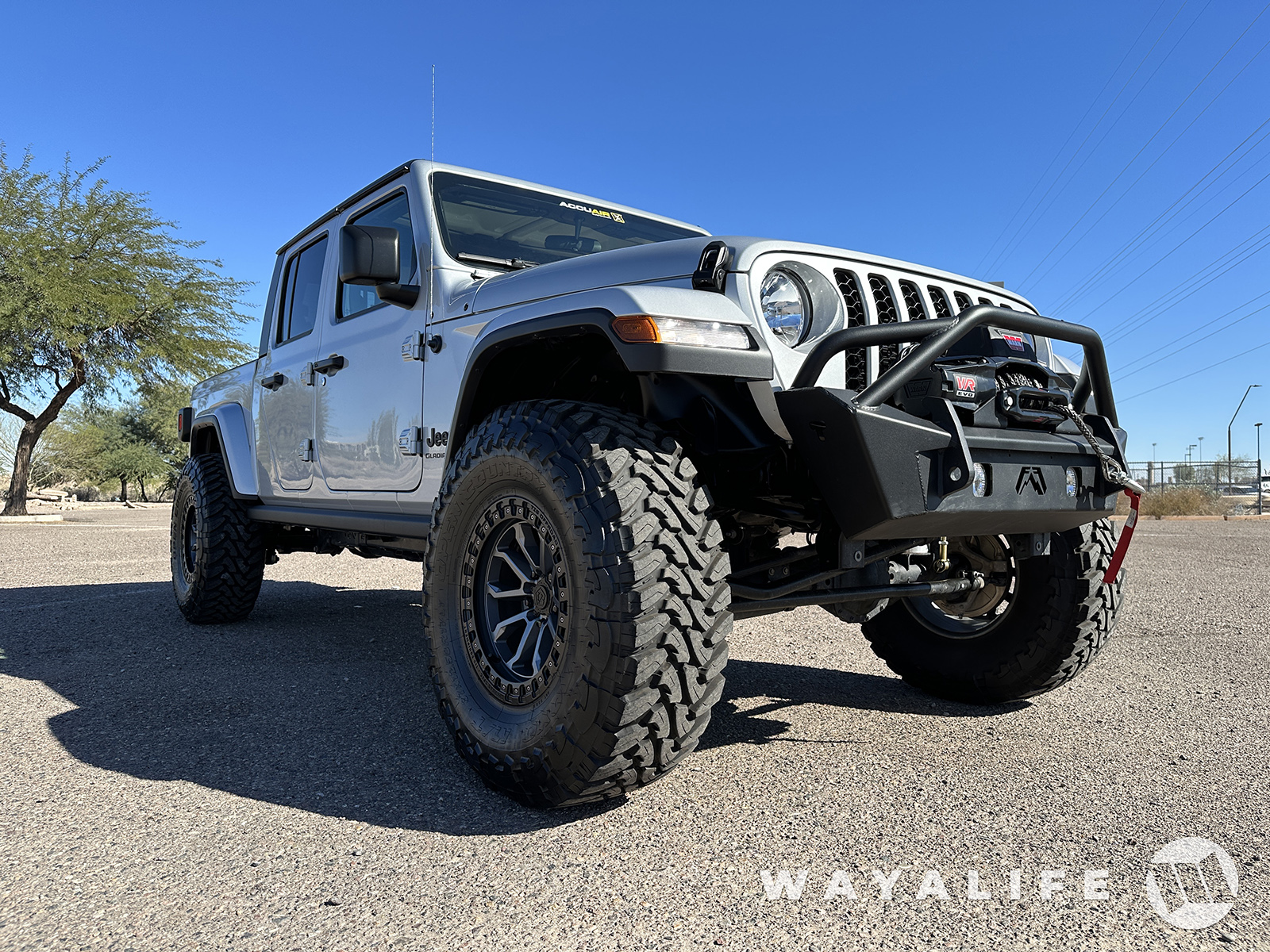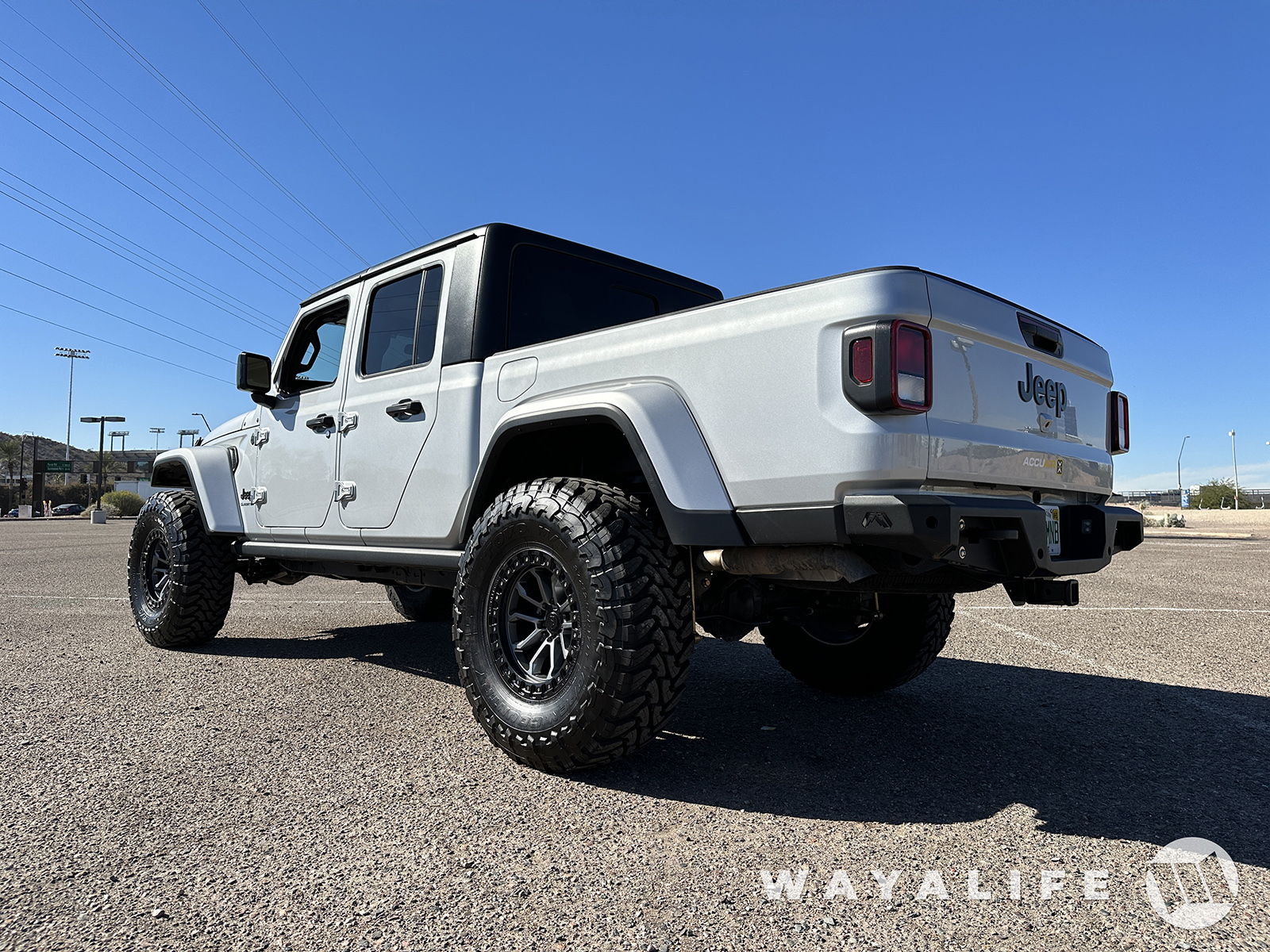 This is a shot of me standing next to Gladiator at the #1 setting. Not full droop but the lowest setting you can still drive on and get better MPG on the highway.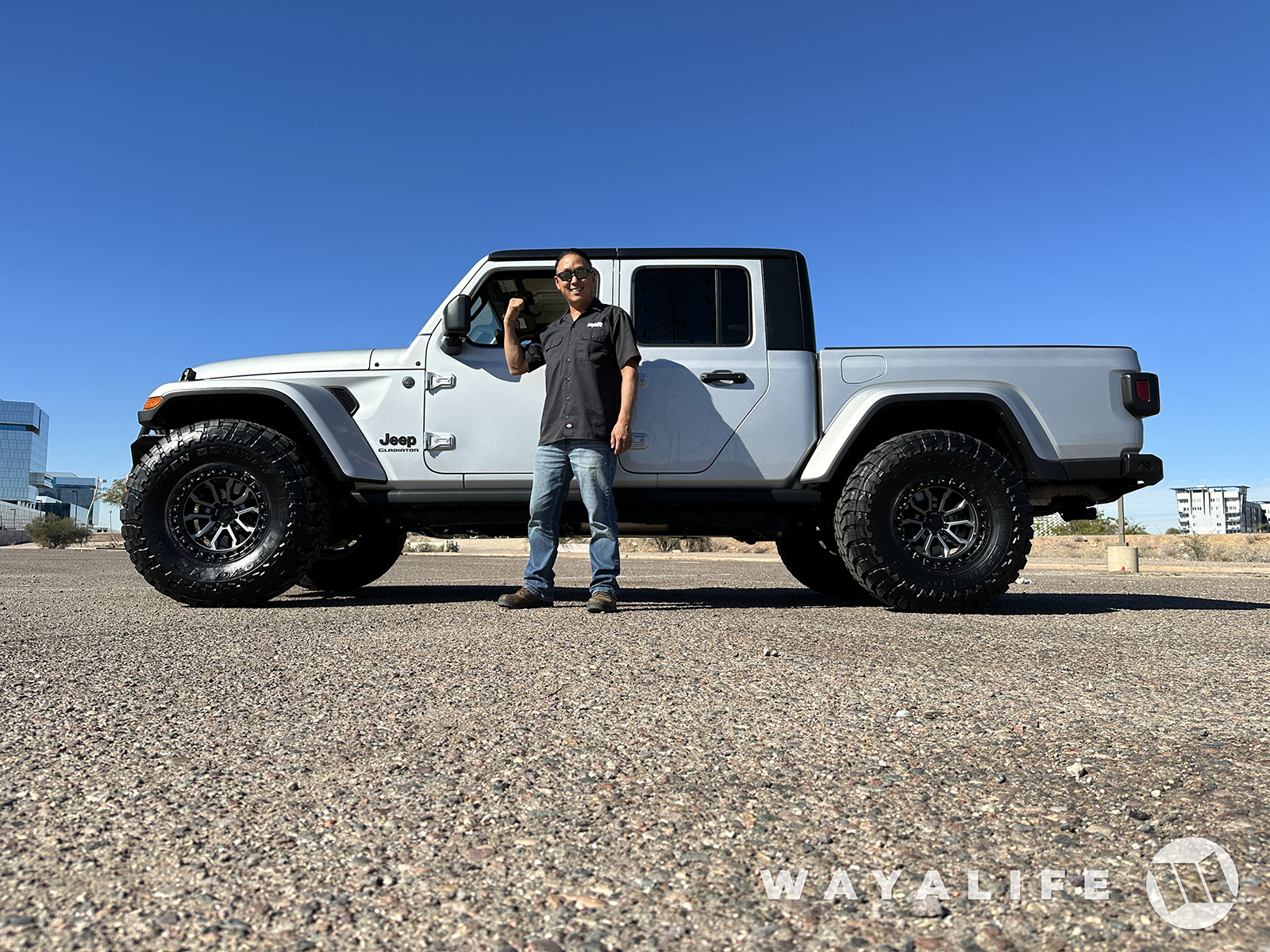 And, this is me standing next to it at a full 5.5" of lift.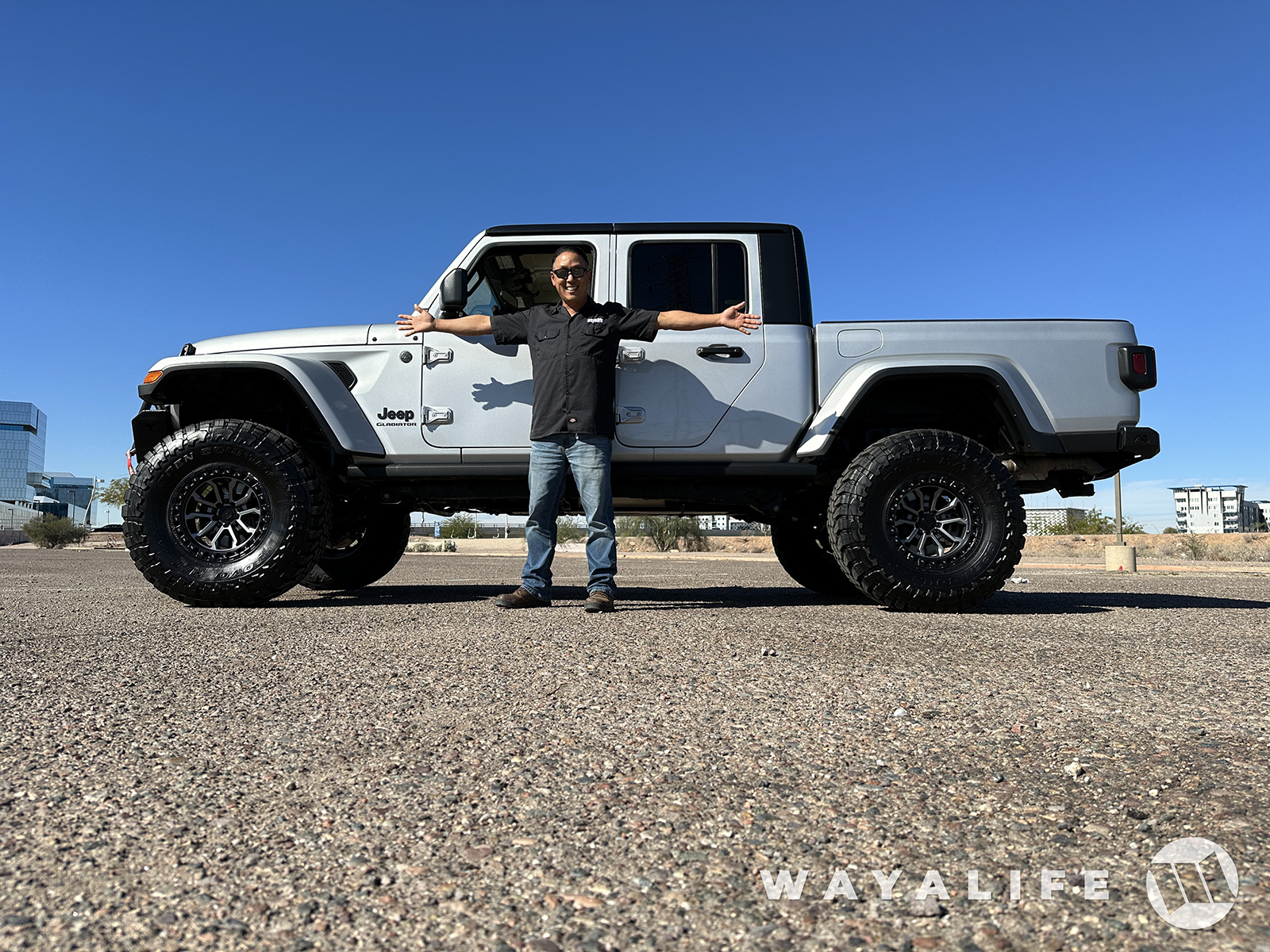 With keys in hand, we headed back home to Boulder City.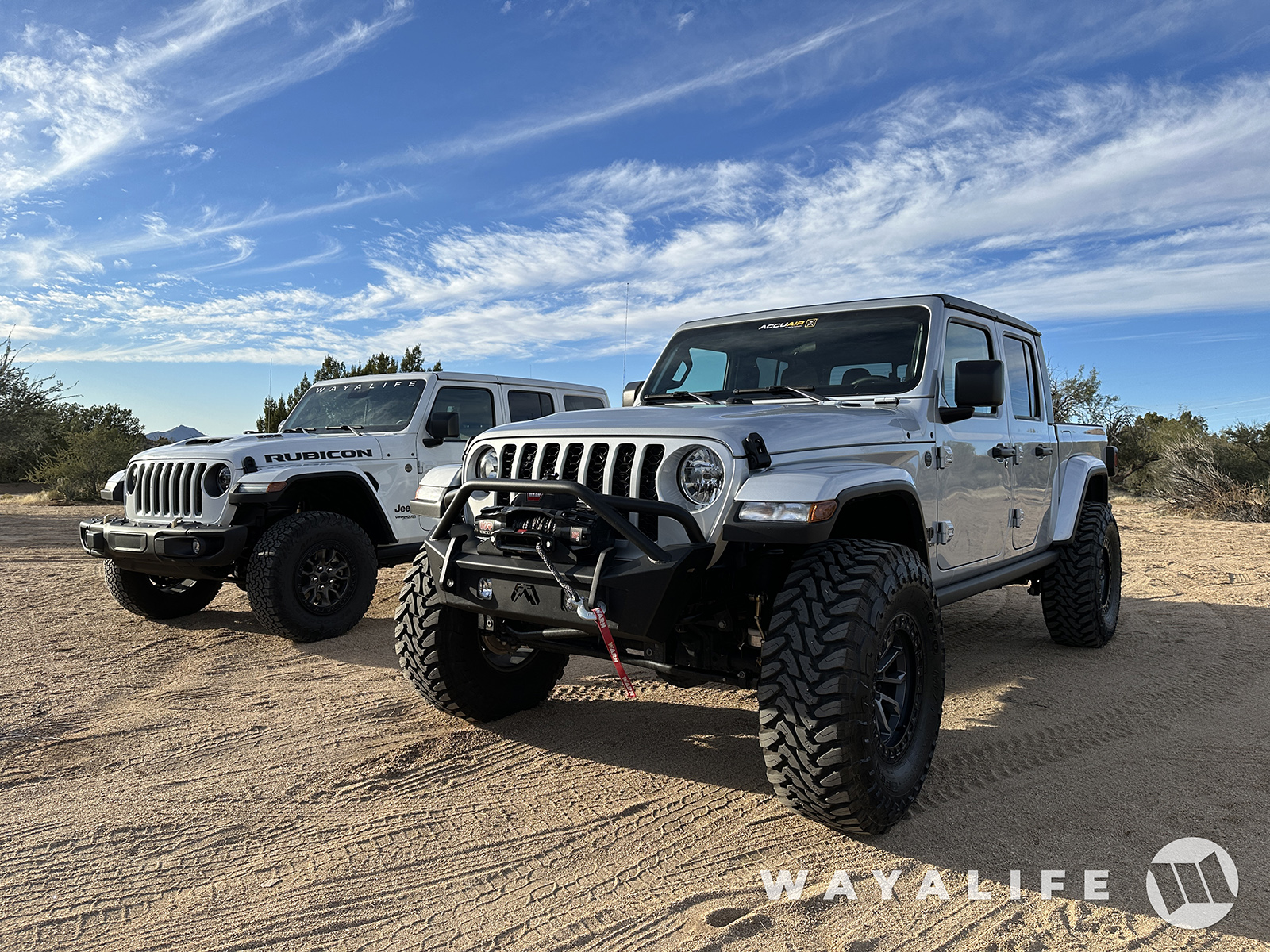 Last edited: