Administrator
Staff member
UPDATE 11/17/22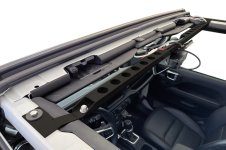 Dude these look awesome! We have a group ride coming up early next year that requires CB radios, so I just may be taking one of these off your hands :)

www.wayalife.com
PRE-ORDER 11/25/22
The ACC BAR will be available for pre-order on Friday, November 25th.
Projected to ship by the first week of December.
Message me here for WAYALIFE Discount Code.
CLICK HERE TO PLACE YOUR PRE-ORDER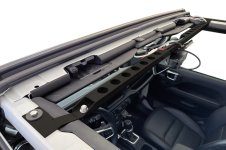 ORIGINAL POST FROM OCTOBER 25, 2022
Just so that it's 100% clear, WAYALIFE will not have a display booth at the 2022 SEMA Show. That said, I thought now would be as good a time as any to introduce a new product that I've been working on - the ACC BAR!
It's been about 4 years since I came out with the original WAYALIFE CB BAR and while I do like it a lot as is, there have been improvements that I've been wanting to make and for quite some time now. Specifically, I've been wanting to address the requests I've gotten to provide more mounting holes to accommodate additional radios, devices and gadgets. I've also wanted to raise it up as high as I could, closer to the roof but while still being able to operate the Freedom Top latches. And, not that the current CB BAR weighs a ton, I wanted to see if I could lighten it up a bit if only to help bring down shipping costs.
Anyway, I am still in the testing phase of this new ACC BAR but thought you might want to get sneak peek of what it will look like.
Please note that the ACC BAR is shown in bare steel but that the final product will be finished in a textured black powder coat, just like the original CB BAR.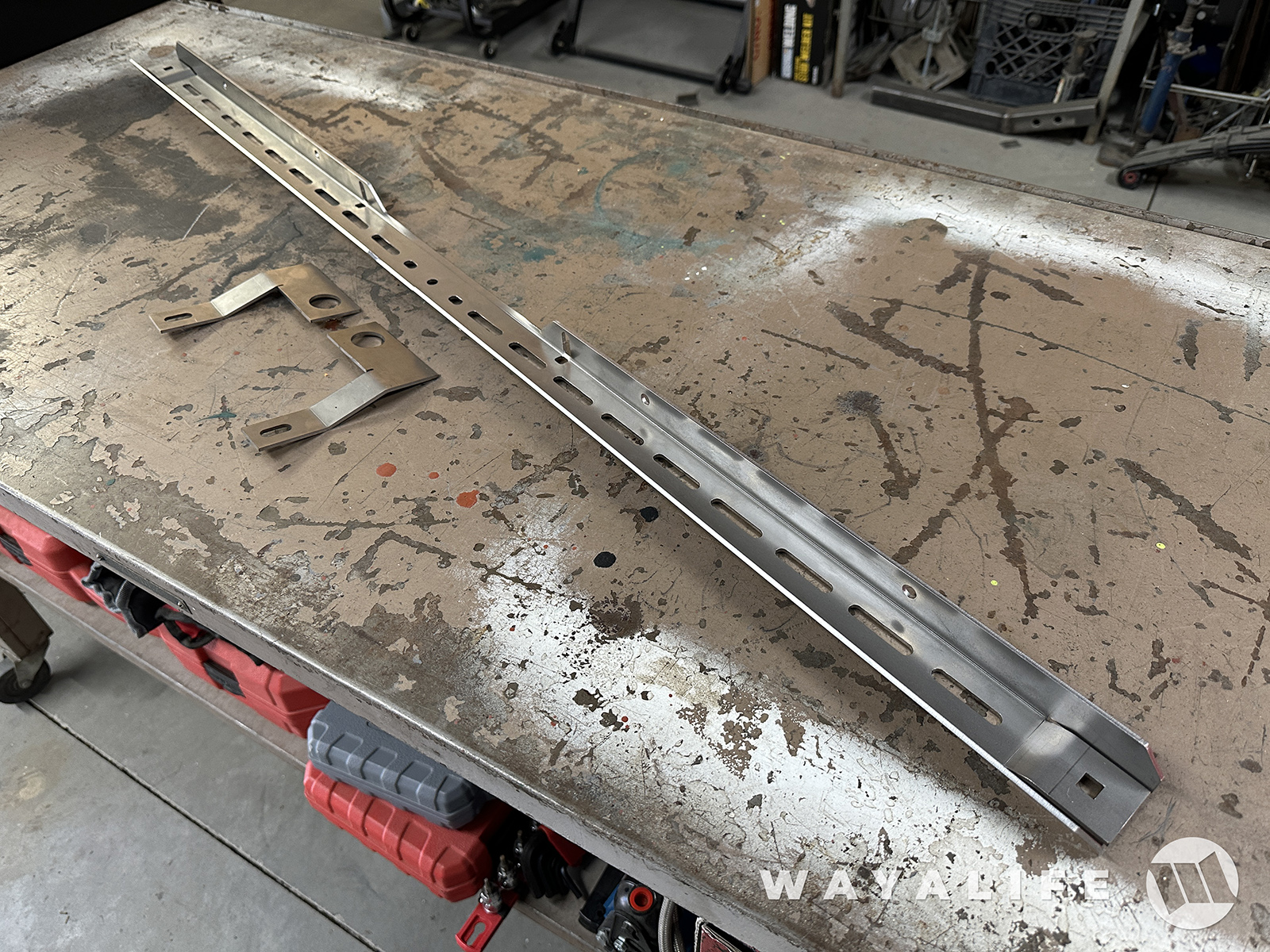 As you can see, this new ACC BAR is no longer a squared tube but rather, is made out of laser cut and bent steel with the top of it open. This allows for the easy installation of multiple devices and anywhere along the length of the bar.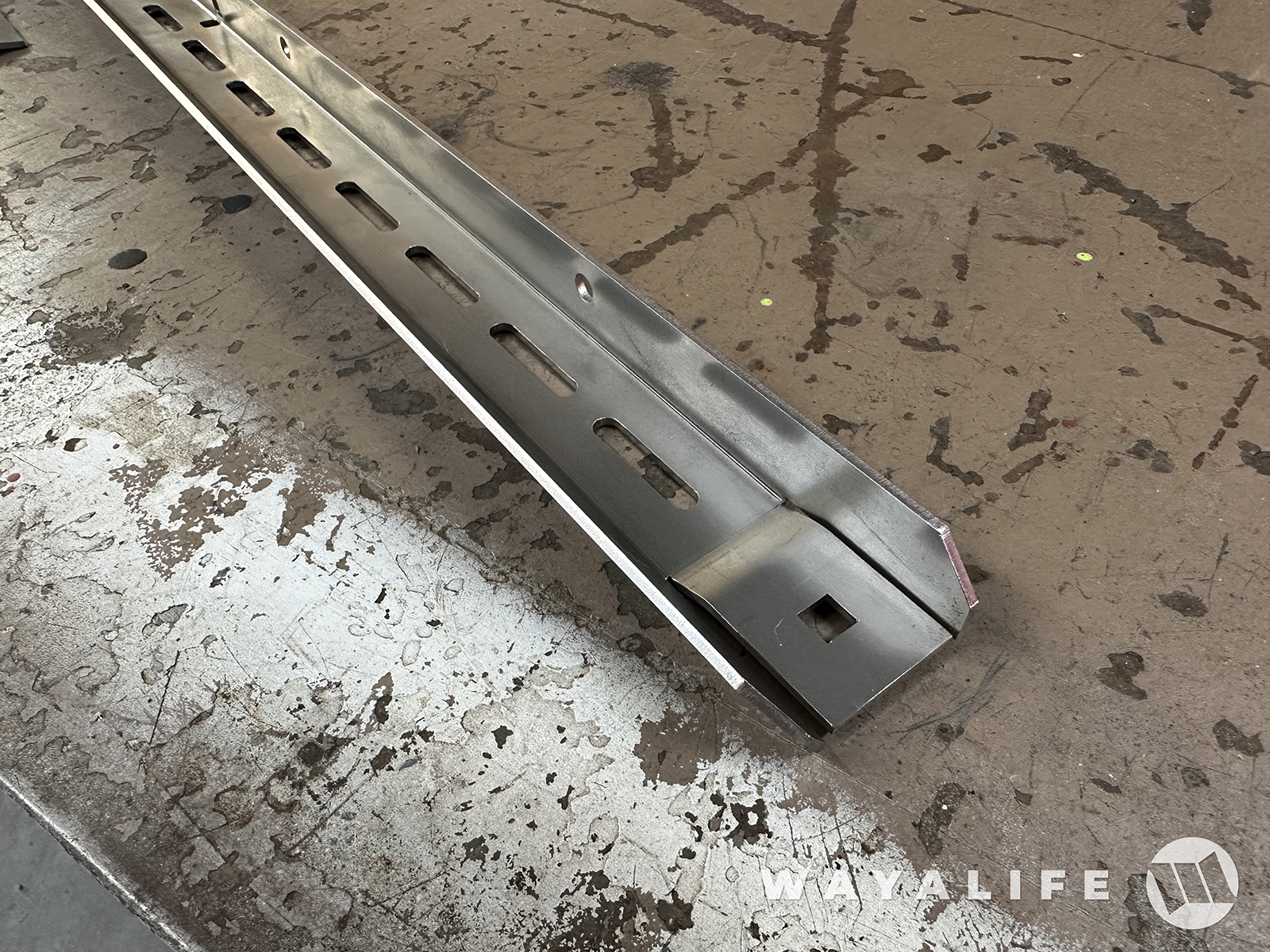 Installation is essentially the same only, the hardware for the bar has been beefed up and now comes with bigger carriage bolts and nyloc nuts to make it even easier.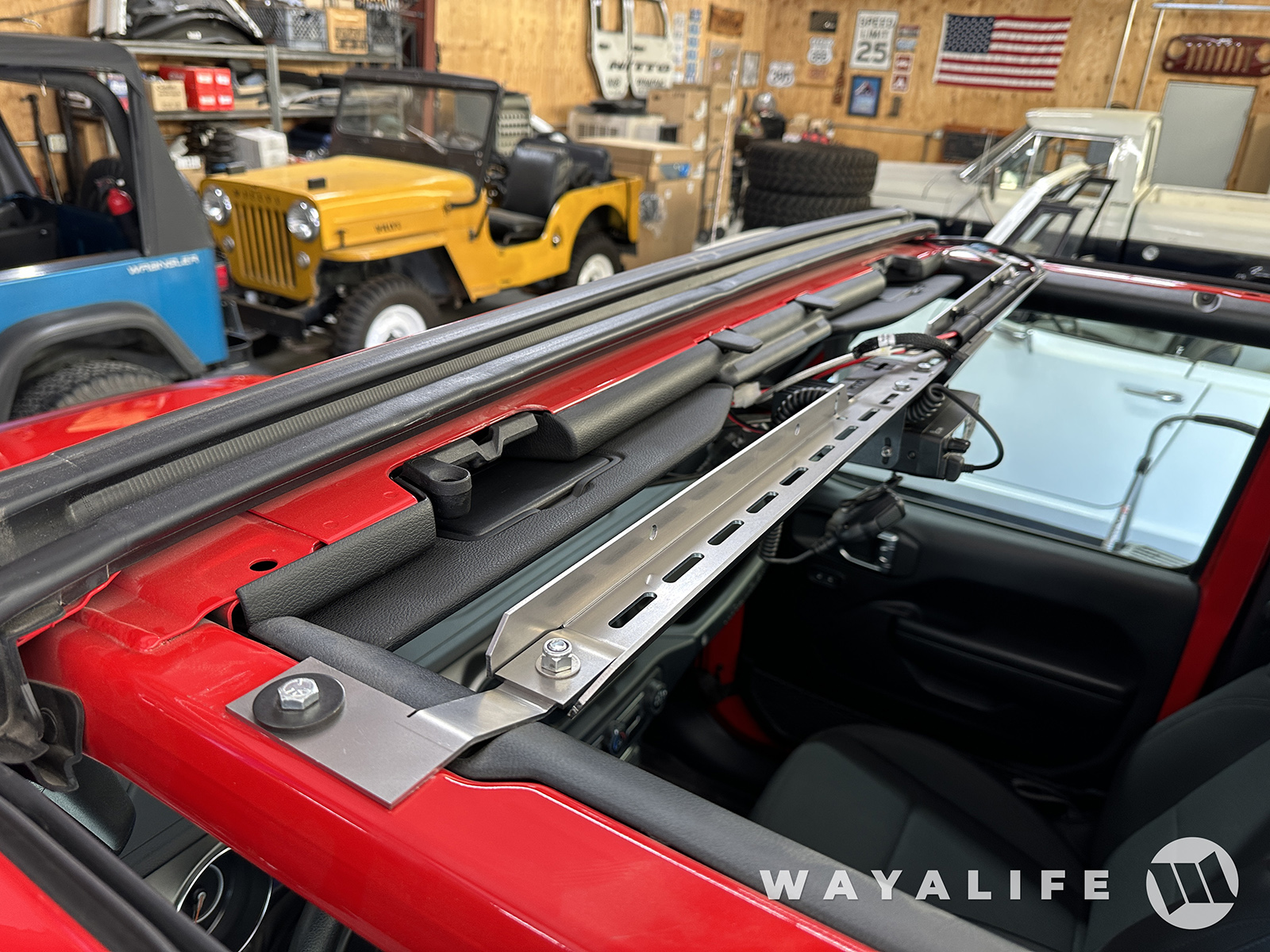 Also, the back side of the bar has hole in it so that you can secure your wiring to it in a plastic conduit as shown.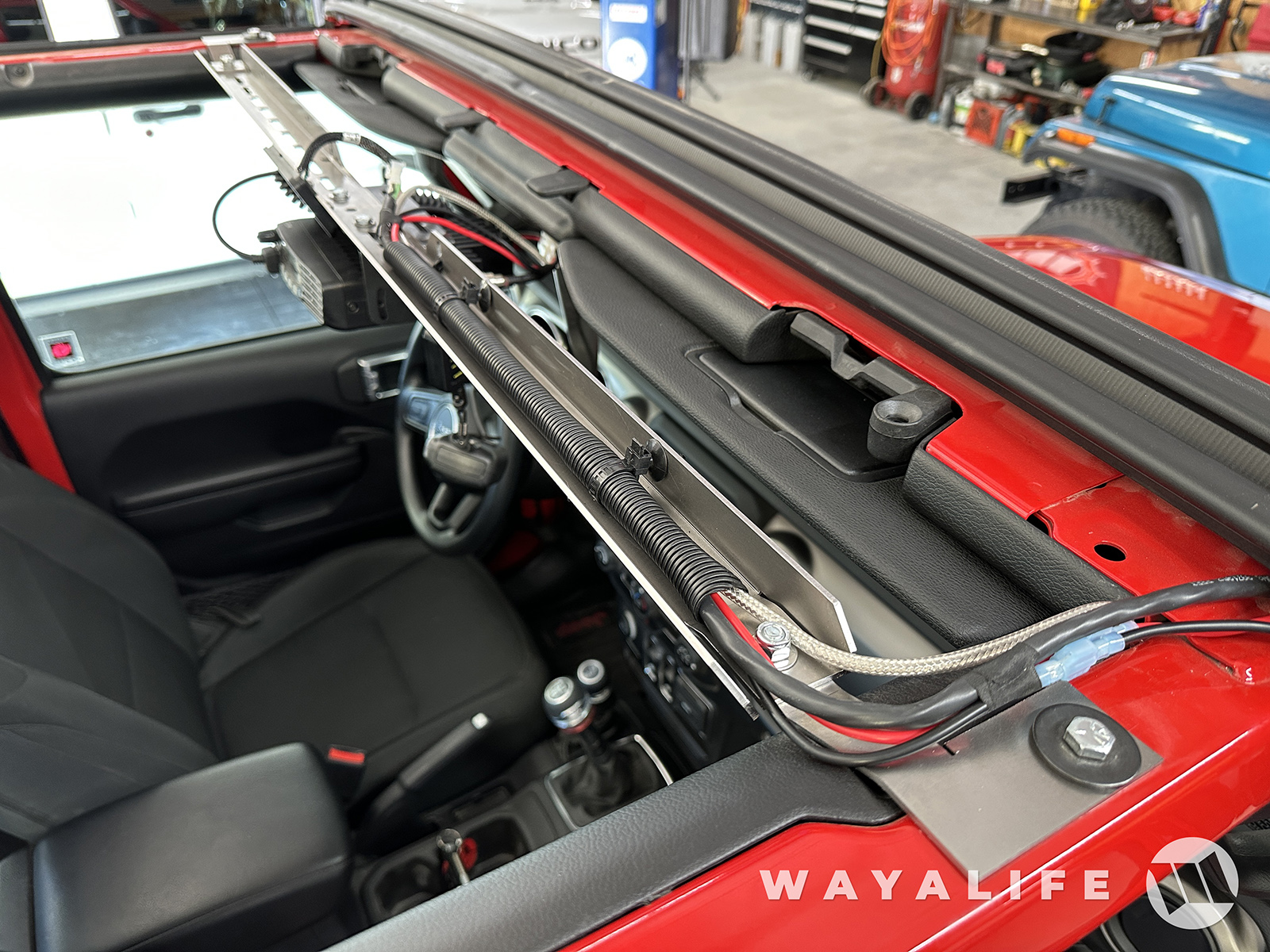 I also made sure to include mounting points for a GearKeeper mic holder on both sides of the radio.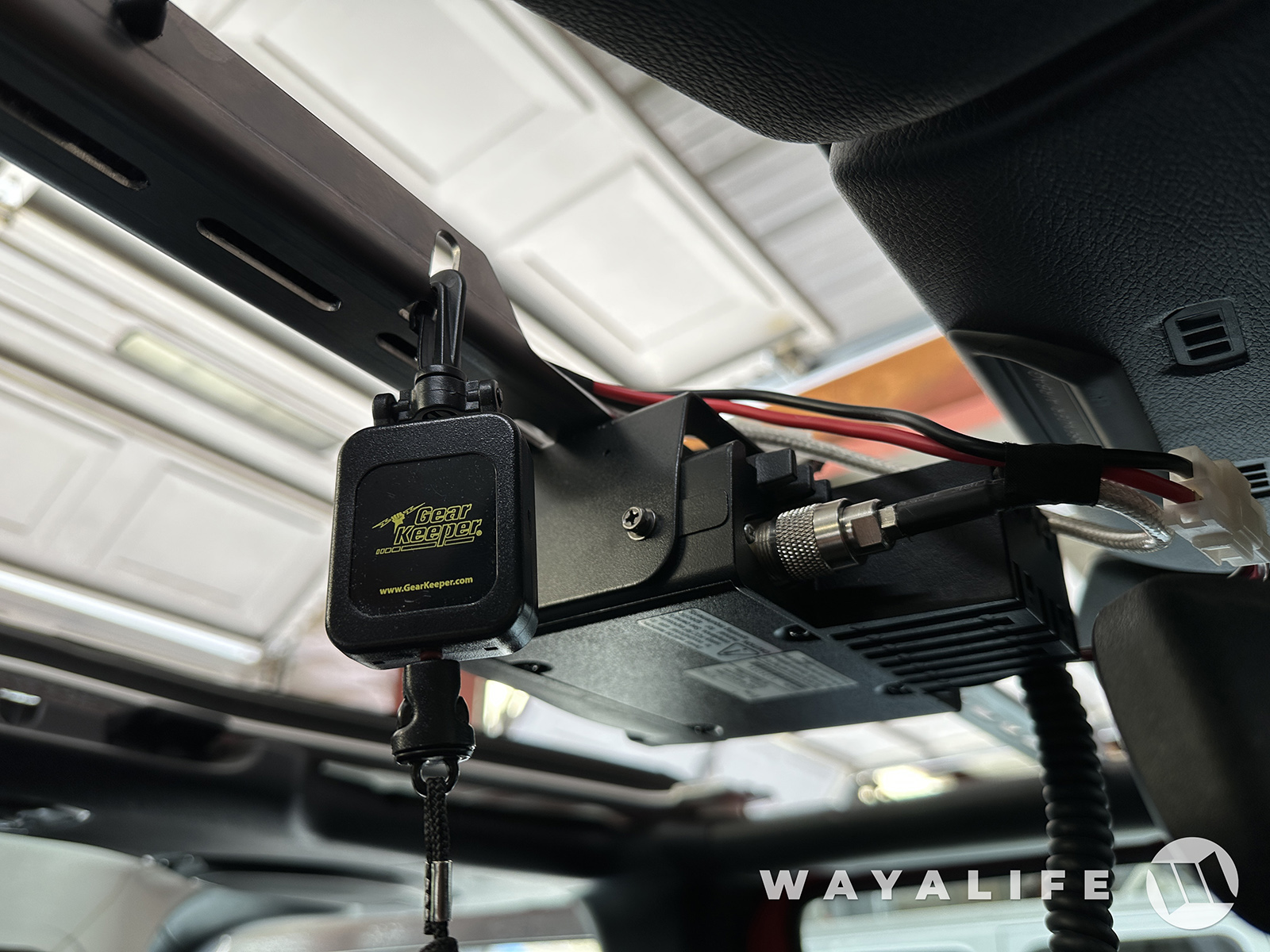 As you can see here, the ACC BAR now sits on top of the roll bar brackets so that it can sit as high as possible to the roof.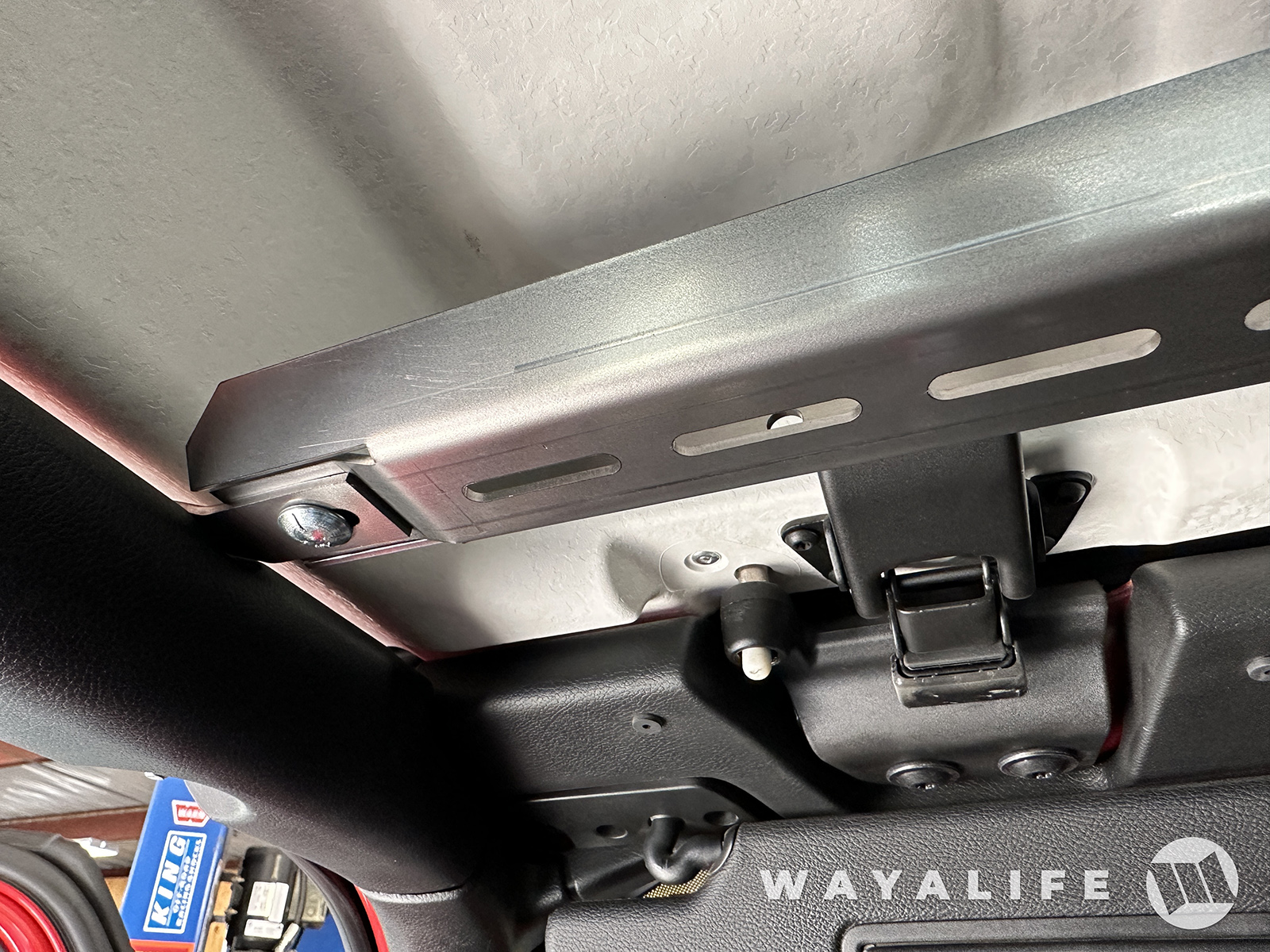 Here's a shot to show how the ACC BAR now sits ABOVE the sun visor.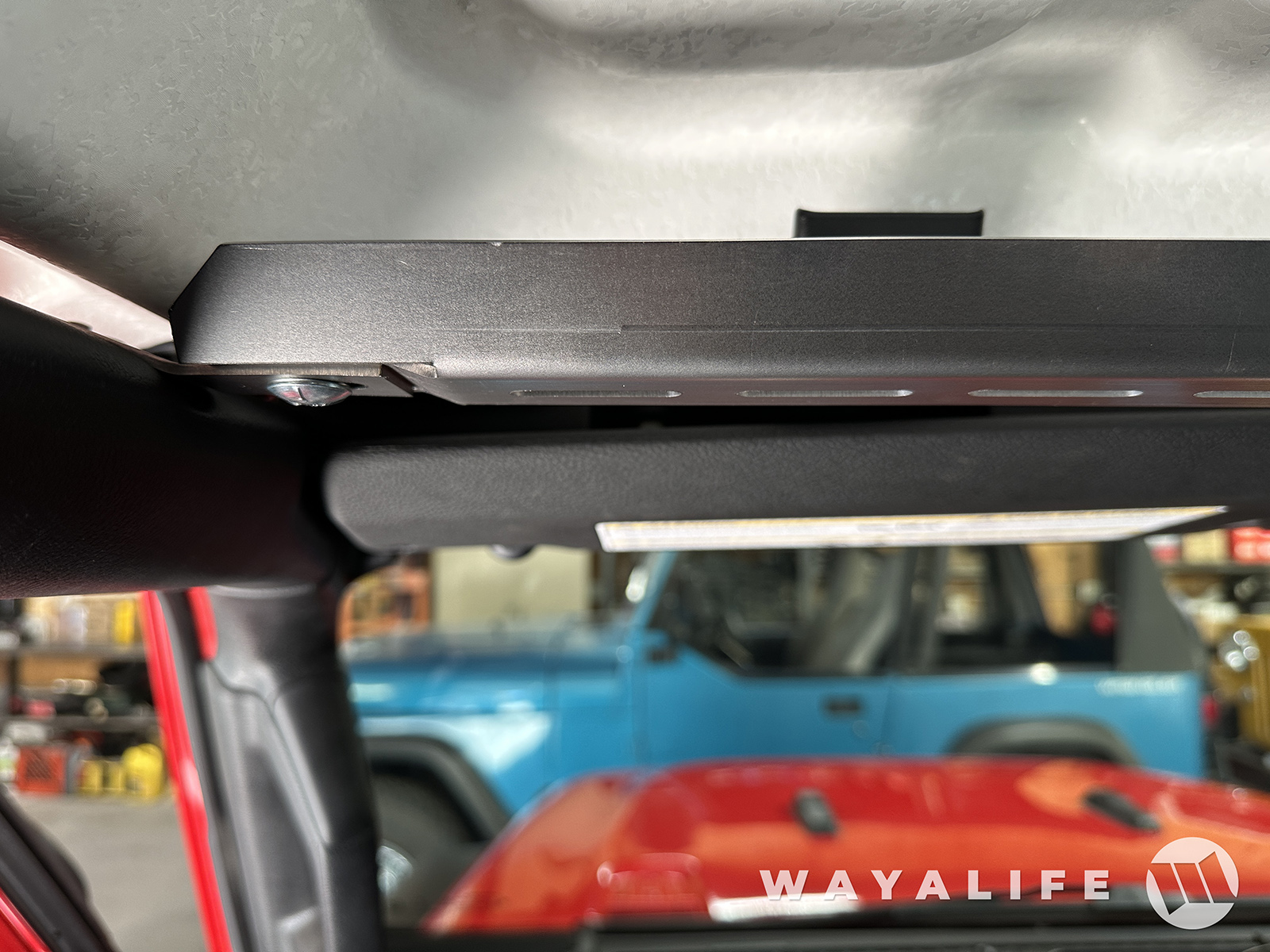 Of course, just as before, the ACC BAR is purposefully positioned to allow for complete access to all the Freedom Top clamps.
As well as the latches closes to the windshield.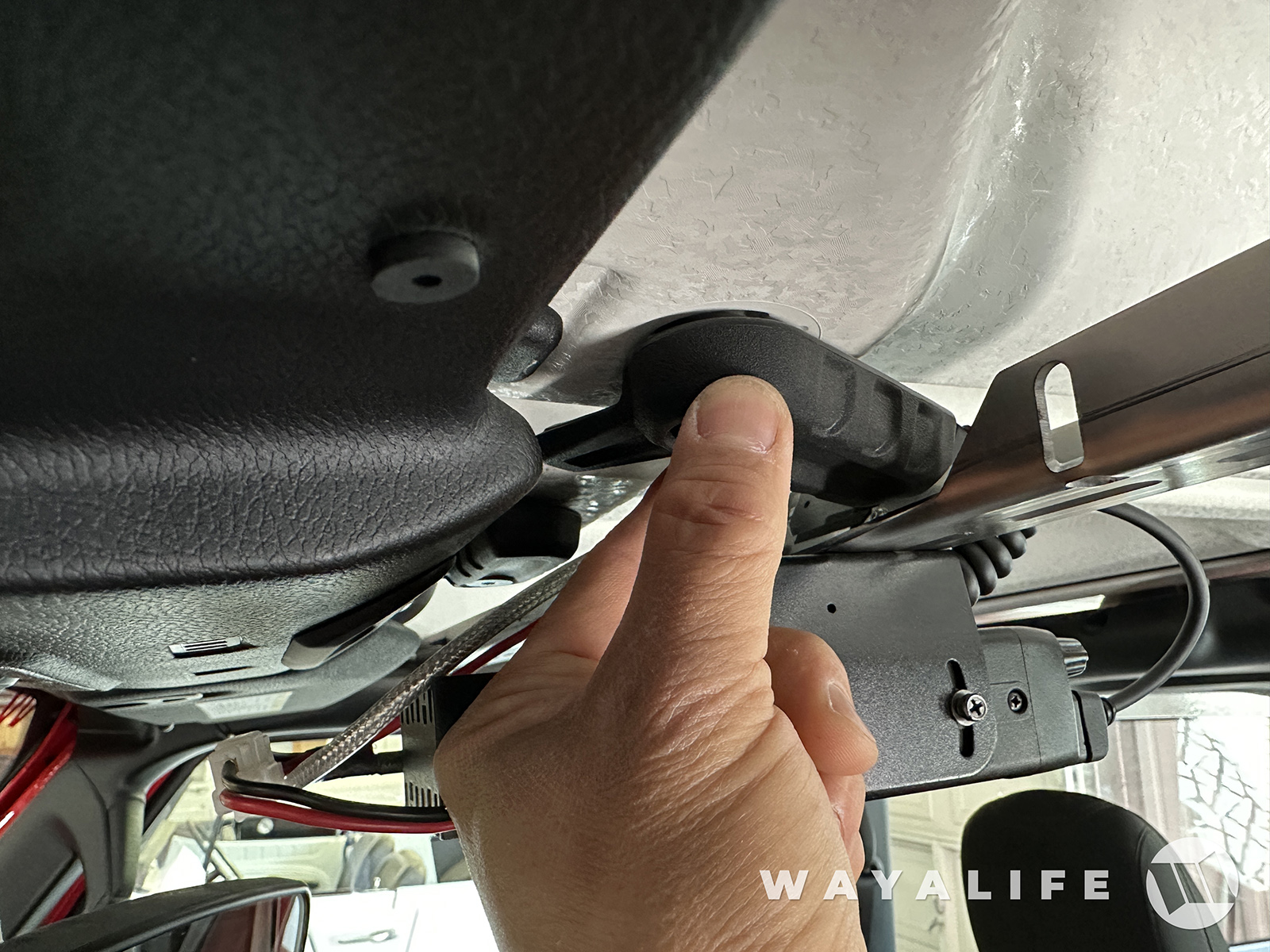 One feature that I really wanted to incorporate on the ACC BAR was a means to install a Switch Pros switch panel directly on it as well as provide additional universal mounting holes for something like an Auxbeam switch panel. This is why the front face of the ACC BAR is angled downward a bit - to help you access and see the switches.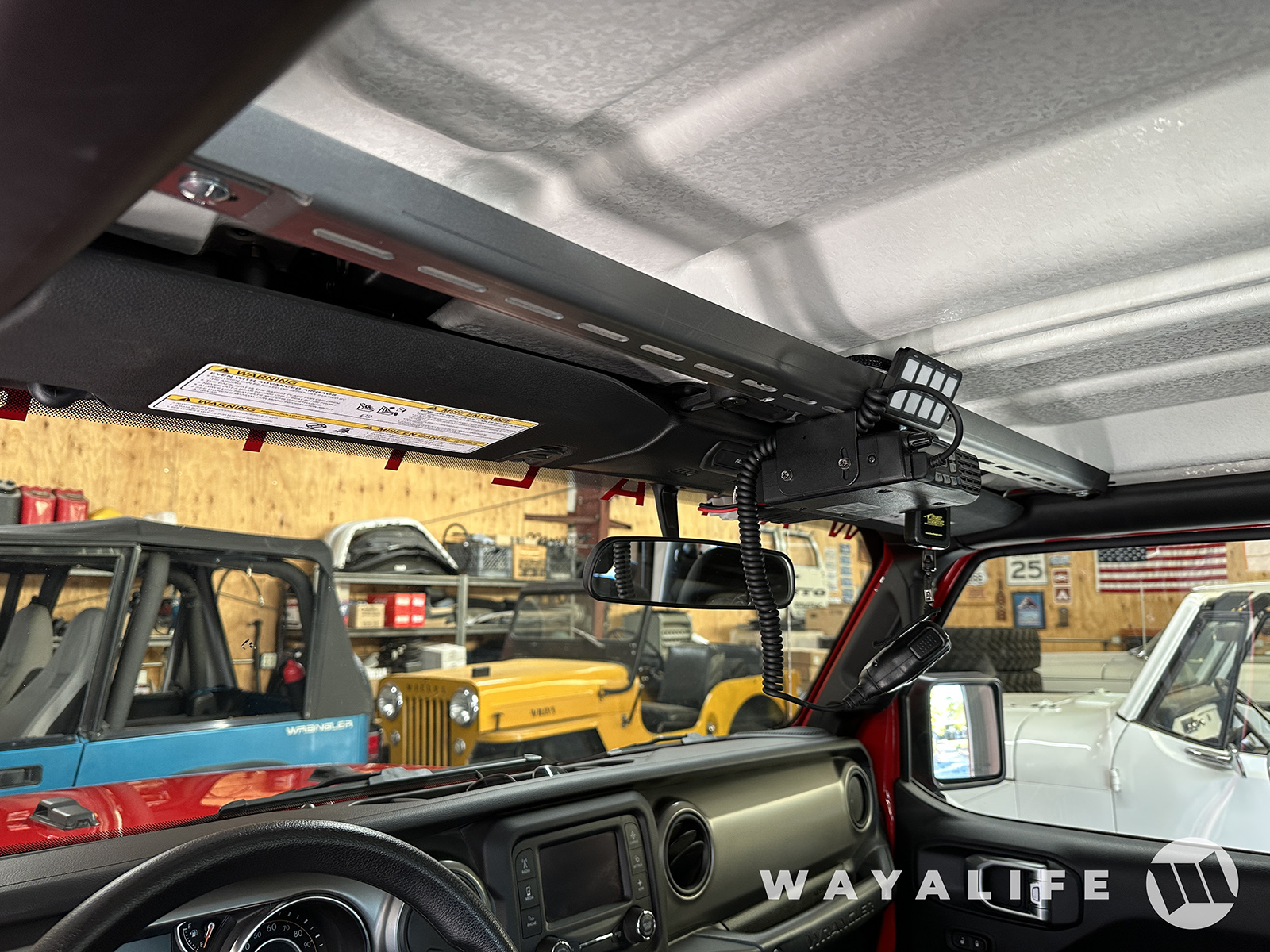 With the Switch Pros installed, there is literally 1/4" between it and the Freedom Top. Basically, as close to it as I could and without it being a problem.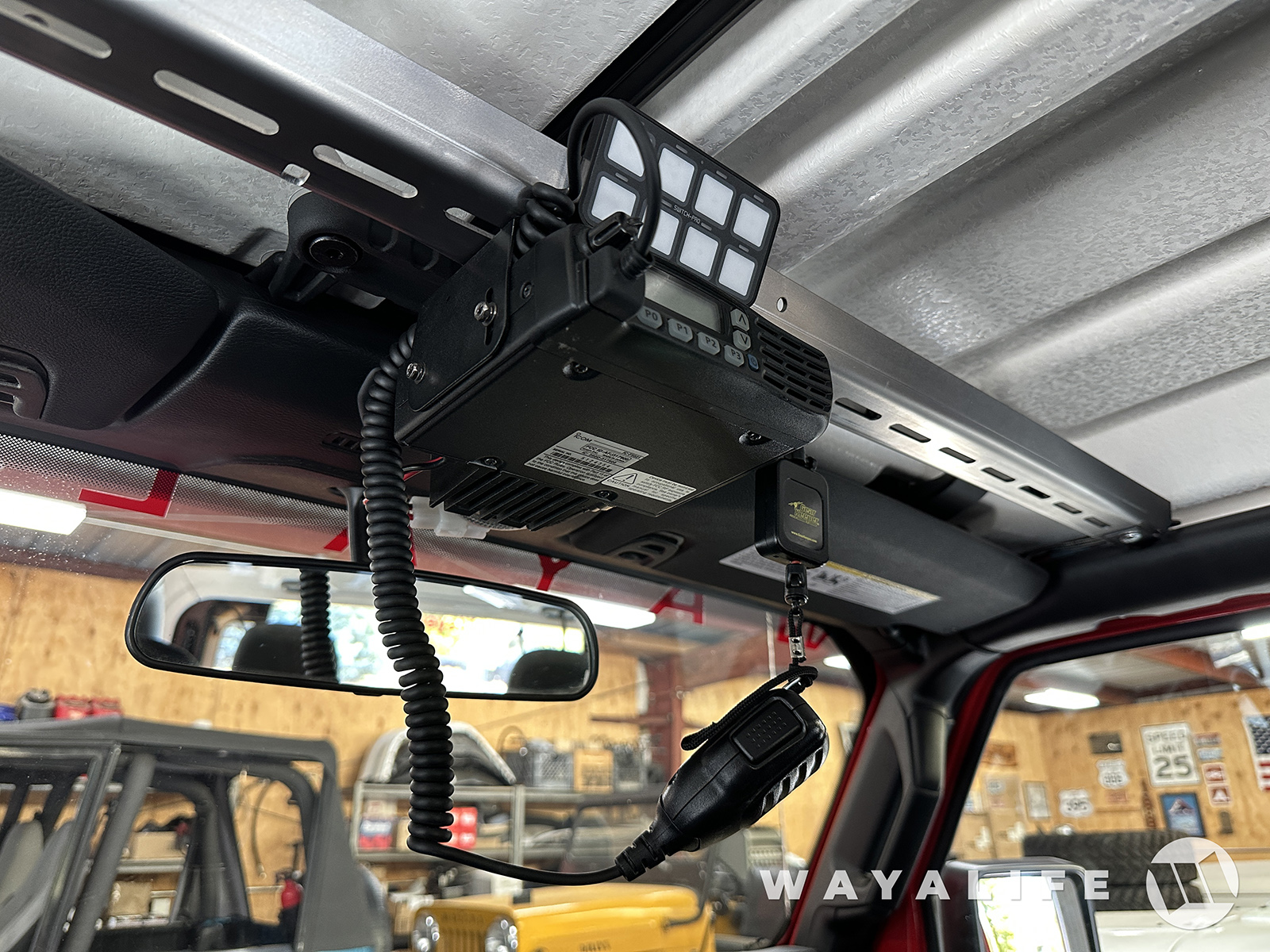 Anyway, if all goes well with testing, I hope to have these available for sale by the middle of November.
Last edited: