Could someone please at their convenience take a photo of their front diff where driveshaft yoke enters the diff? See attached photos.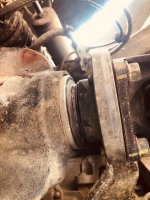 That ring that looks to me like a dust shield? is what I am trying to see if normal. Item #9 in diagram below.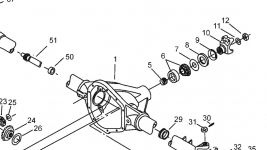 My Rancho skid plate got hit which bent it pretty good, and that u clamp that holds the rear of the skid around the diff was pushed back and riding on that #9 piece. (ring) I removed the skid, and that ring spins by hand and is not 'seated' in the diff. Is it supposed to be? Can't be a seal because there is no fluid anywhere and not leaking. Anyone know?