So i have a dv8 RS2 bumper/tire carrier. It is single action. And the carrier opens with the tailgate using swiveling links. All in all I am very happy with it. Looks great, works great...for about six months.
It seems the links dry out and and start to bind, making the gate hard to open. For two years I have been disassembling and regreasing the links, as necessary.
Is this just a routine bit of maintenance? Or is there a more permanent way to keep this lubed up? Pics attached.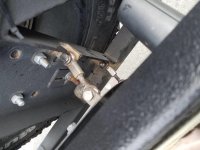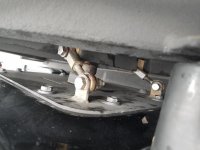 Sent from my SM-G935P using
WAYALIFE mobile app