This is the first jeep I bought. 2 weeks after purchase it came into the shop for lift. At that point I discovered the frame was junk. The whole passenger side of the frame had been eaten away by rust. Some asshole filled It with expanding foam and painted it nice. It looked as tho someone cleaned the jeep up a couple years before I got it.
At this point I will admit, reluctantly, that I didnt know enough to check very closely.
I did call the guy I bought it from but you know how that goes.
So I went and bought another Tj and this one got sidelined, but not for long.
Spent 1500 on a newish frame that was truly spotless and then the fun began.......
This build was accomplished thru the help of RST8ROX and my brother. With out those 2 this jeep would still be rotting. I had zero mechanical interest prior to this.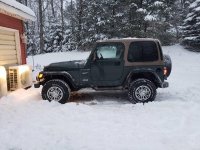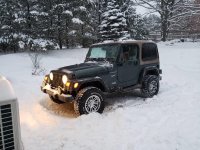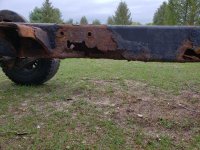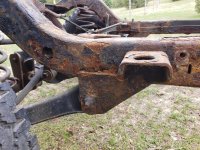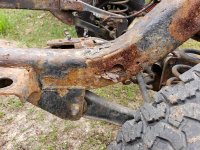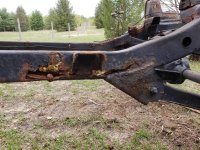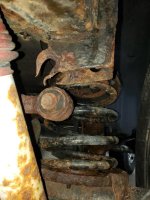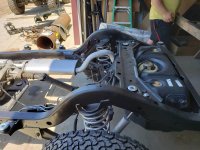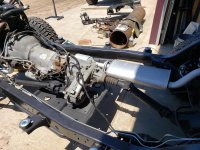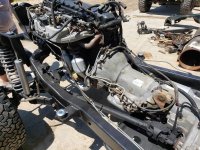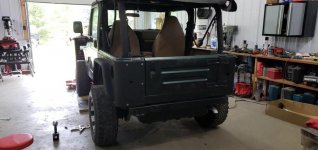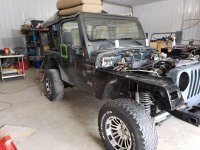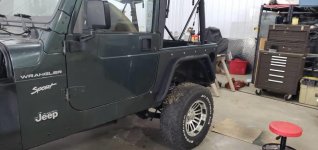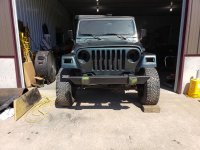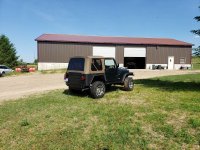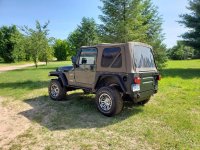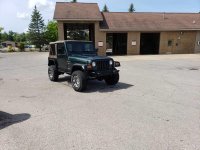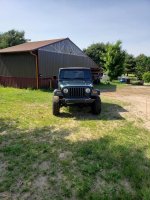 Sent from my SM-G965U using
WAYALIFE mobile app