I have been very slowly building on Manivan sense 2014. Now that I'm working on the drivetrain things are starting to increase in speed and intensity which should now make for a more entertaining build thread but more importantly, this thread should give me a place to sound my increasing amount of questions. My only regret is not starting this thread years ago so I could have had a better record of Manivans progress so far. Well, better late then never.
Fresh off the showroom floor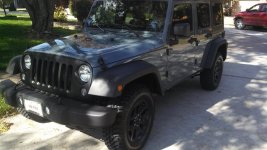 N-fab and lightbar like any self-respecting mall crawler.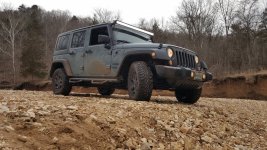 Finally got a 3" lift and 35's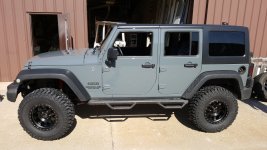 Evo pro series bumper, skins, sliders, rock stars, evap skid. LoD destroyer rear bumper and tire carrier.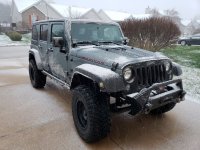 Prorock 44 with 5.13s and ARB locker.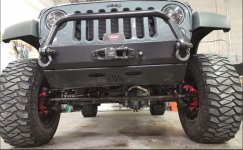 Pulled the rear end for lockers, gears, rust removal, and weld on track bar bracket.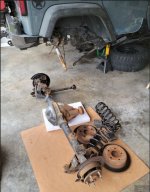 That brings us up to date. Thanks to everybody who has helped me with questions I have had over the years.
Last edited: