Administrator
Staff member
About a month ago, I started a
thread/poll regarding 38" tires
and asked what you all thought about them. I wanted to know if you would make the 1" jump when it came time to replace what you have now and according to the votes, the winner was in fact a YES! Albeit, by a small margin but more of you did say that you would make the jump but only if the manufacturer and/or model of the tire was something that you liked.
Well, I'm happy to announce that Nitto is finally giving you what you've been wanting, a Ridge Grappler in a 38x12.50R17. The 17" wheel size is important to note being that they already had a 38" available for a 20" wheel. That means this tire size is now available to most everyone and without having to get new wheels! And, as reluctant as I have been in the past to run a set of 38's, I am happy and eager to give them a try, especially being that they're made by Nitto.
Needless to say, ours just came in today and here's what they look like.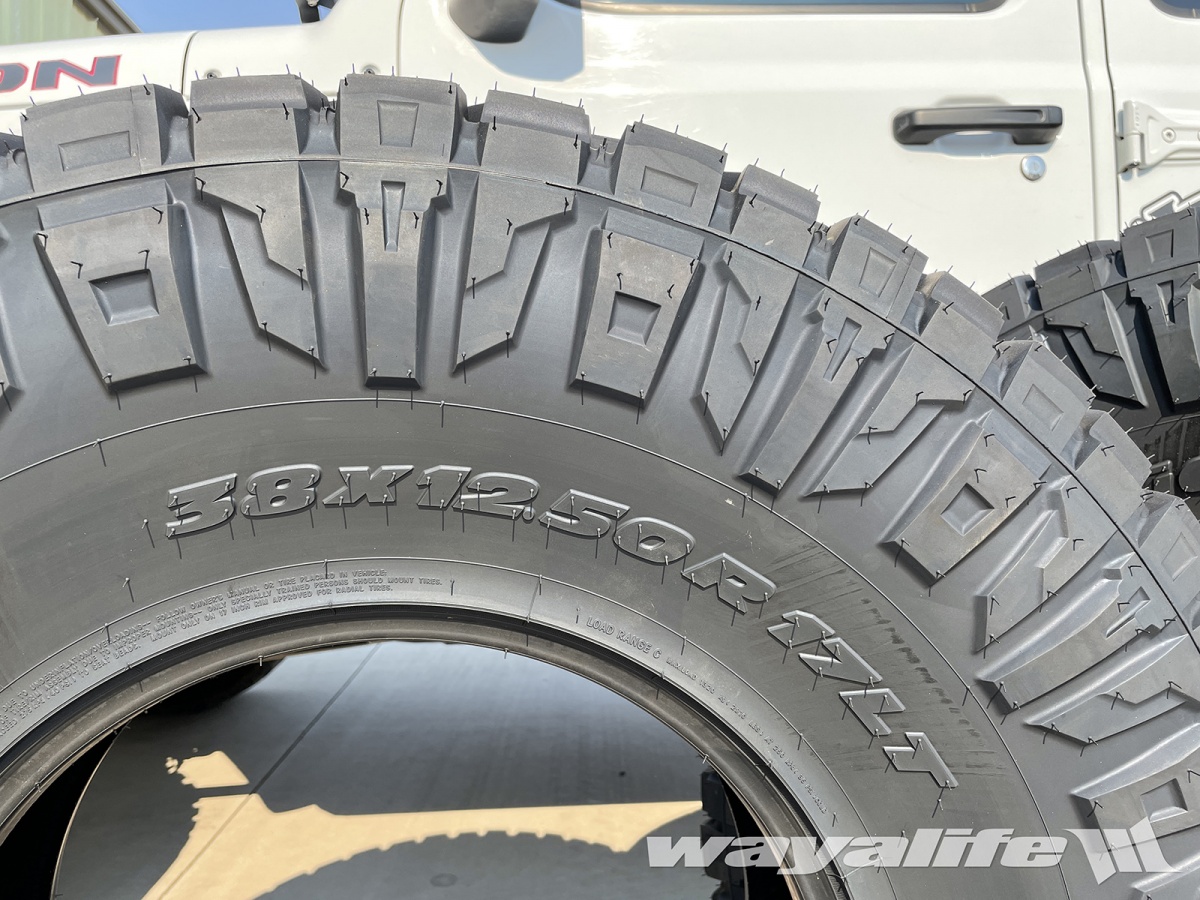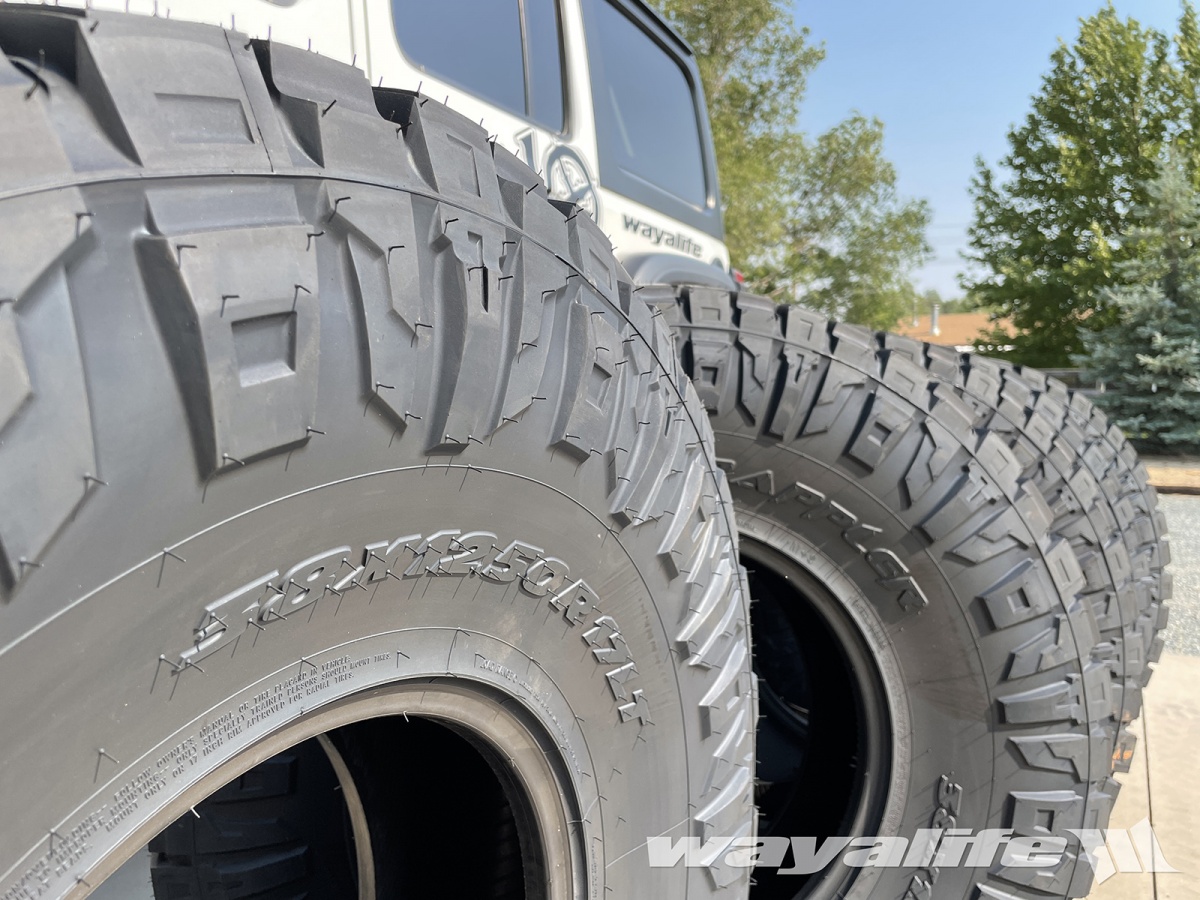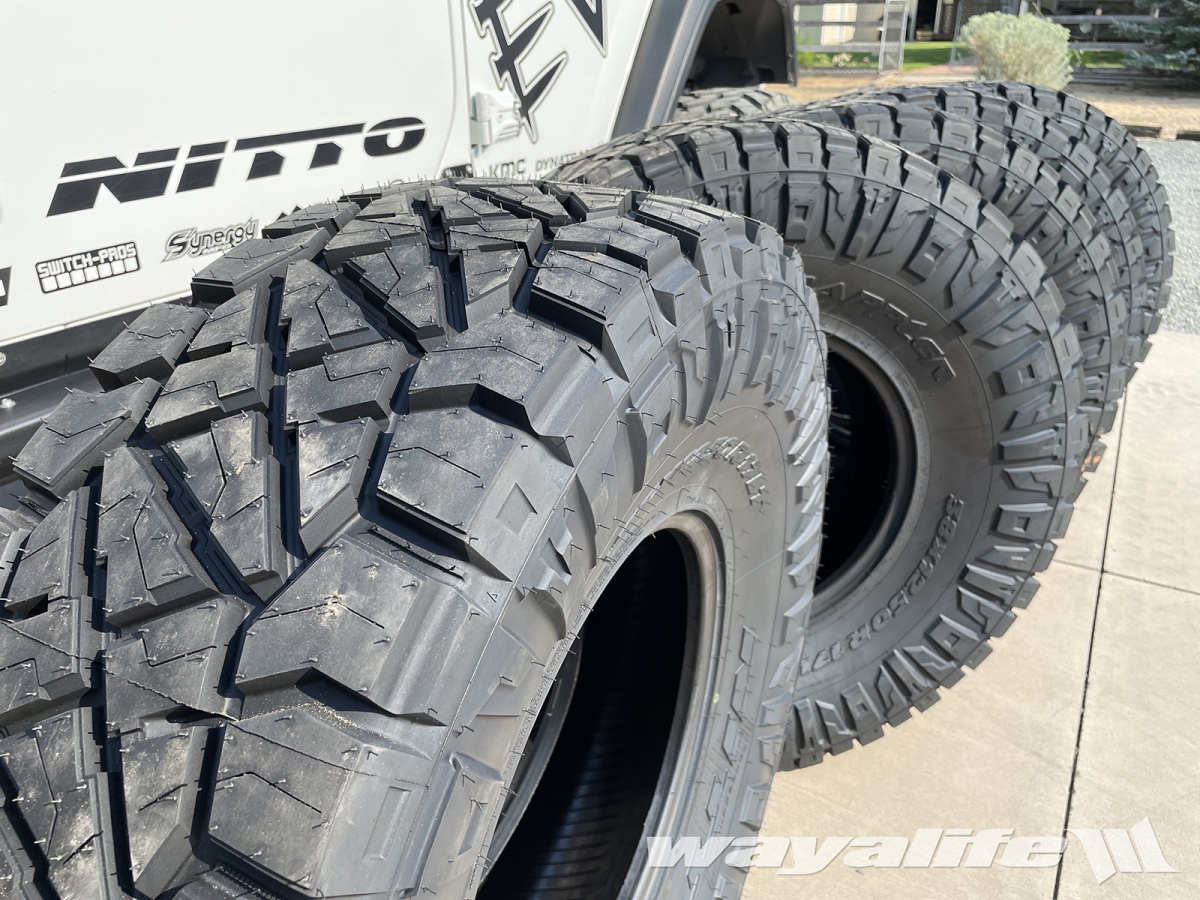 Love the nice deep voids especially being that this crossover tire is more of an all terrain than a mud terrain.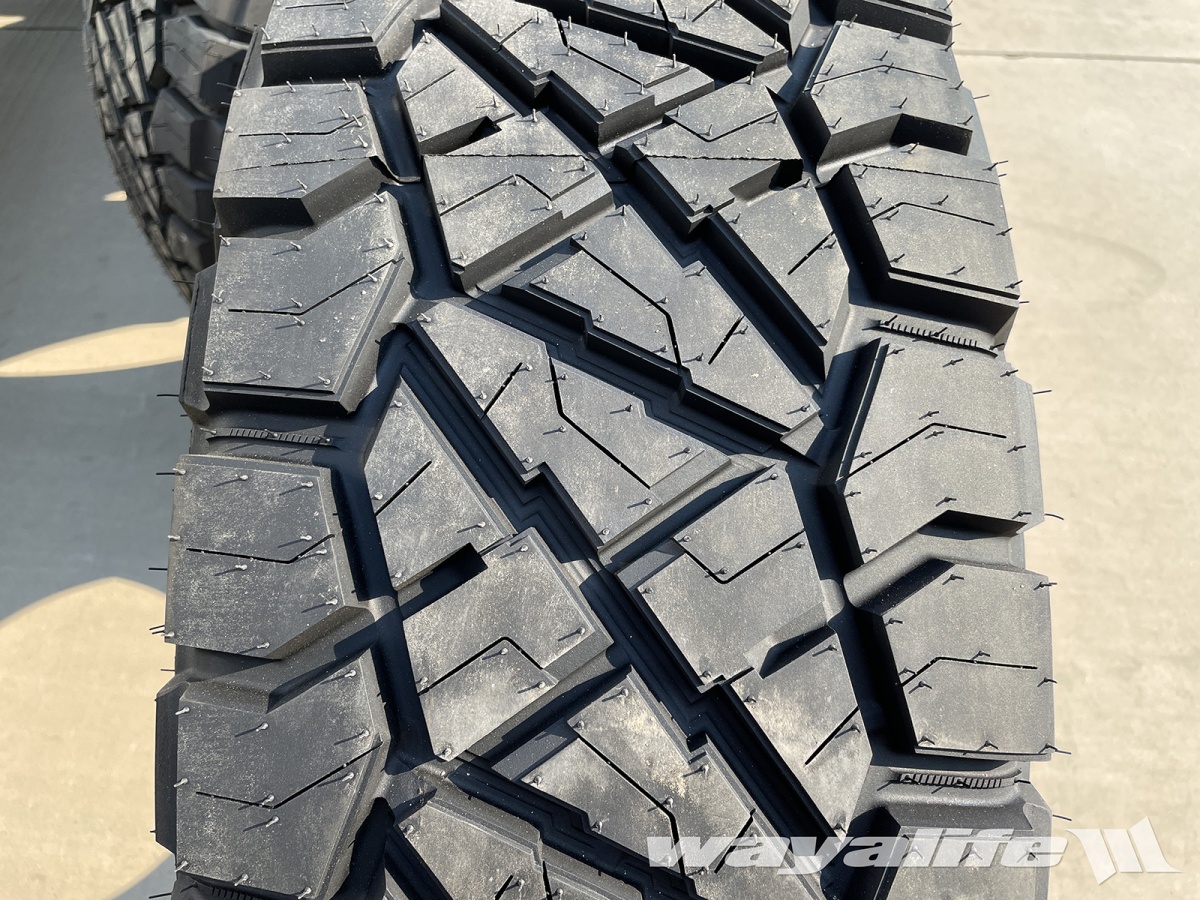 Of course, they still come with 2 different shoulder lug designs - their new aggressive lugs on the left and traditional block style on the right.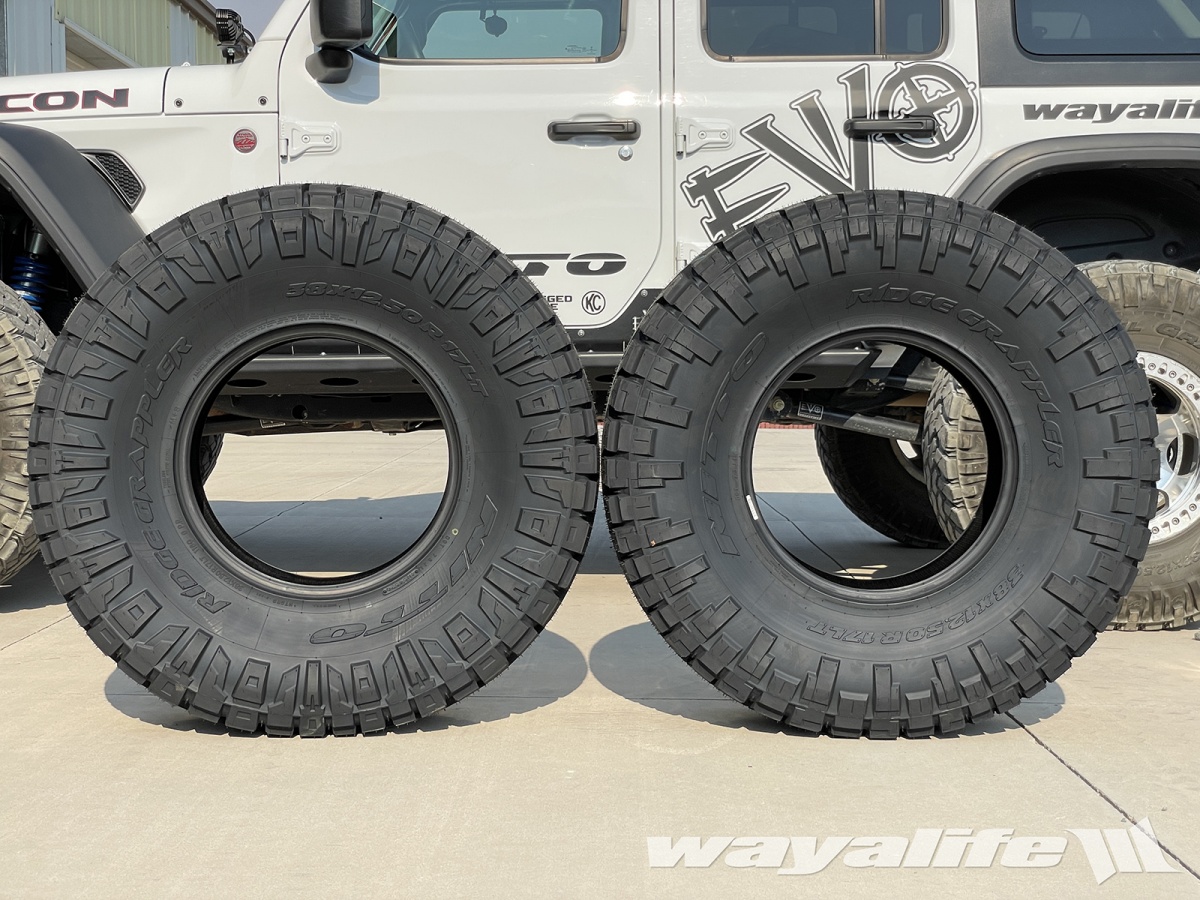 Which do you prefer?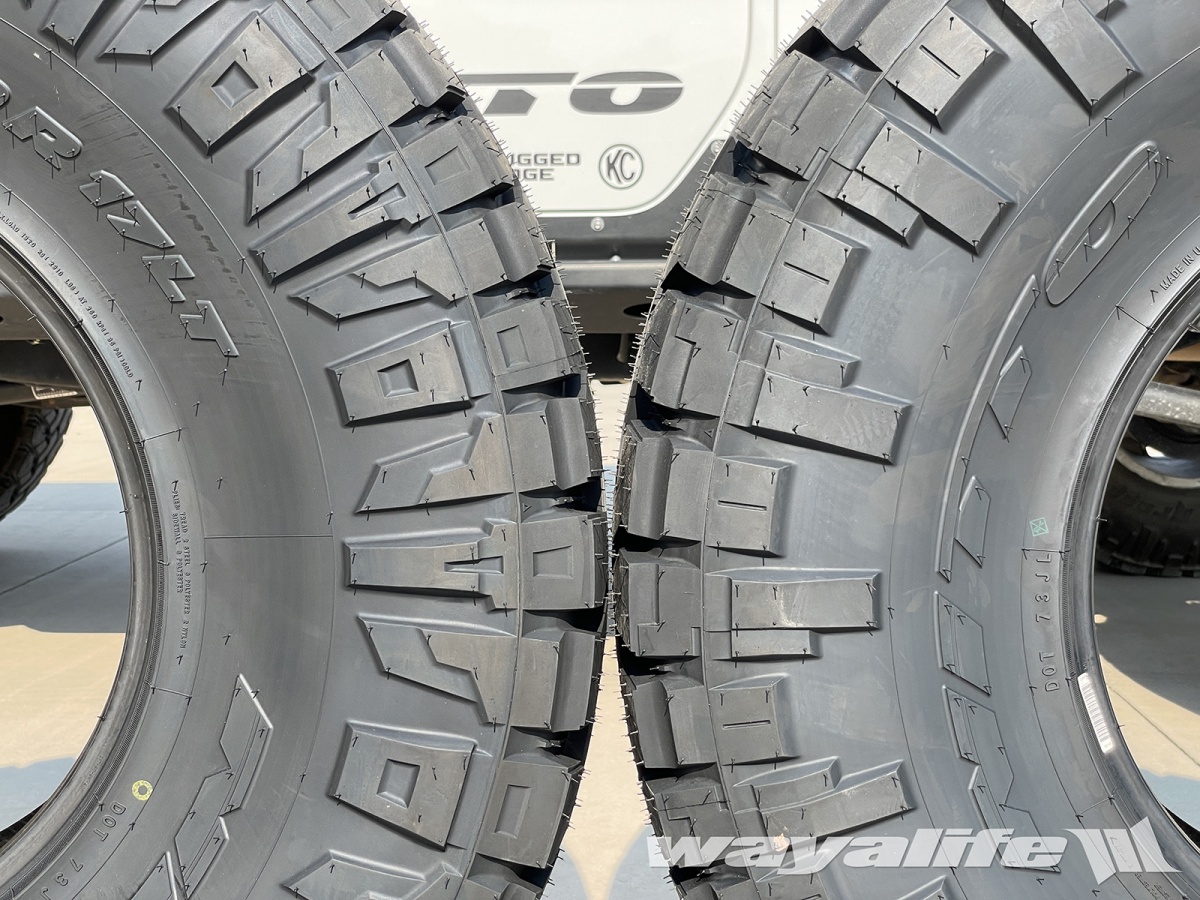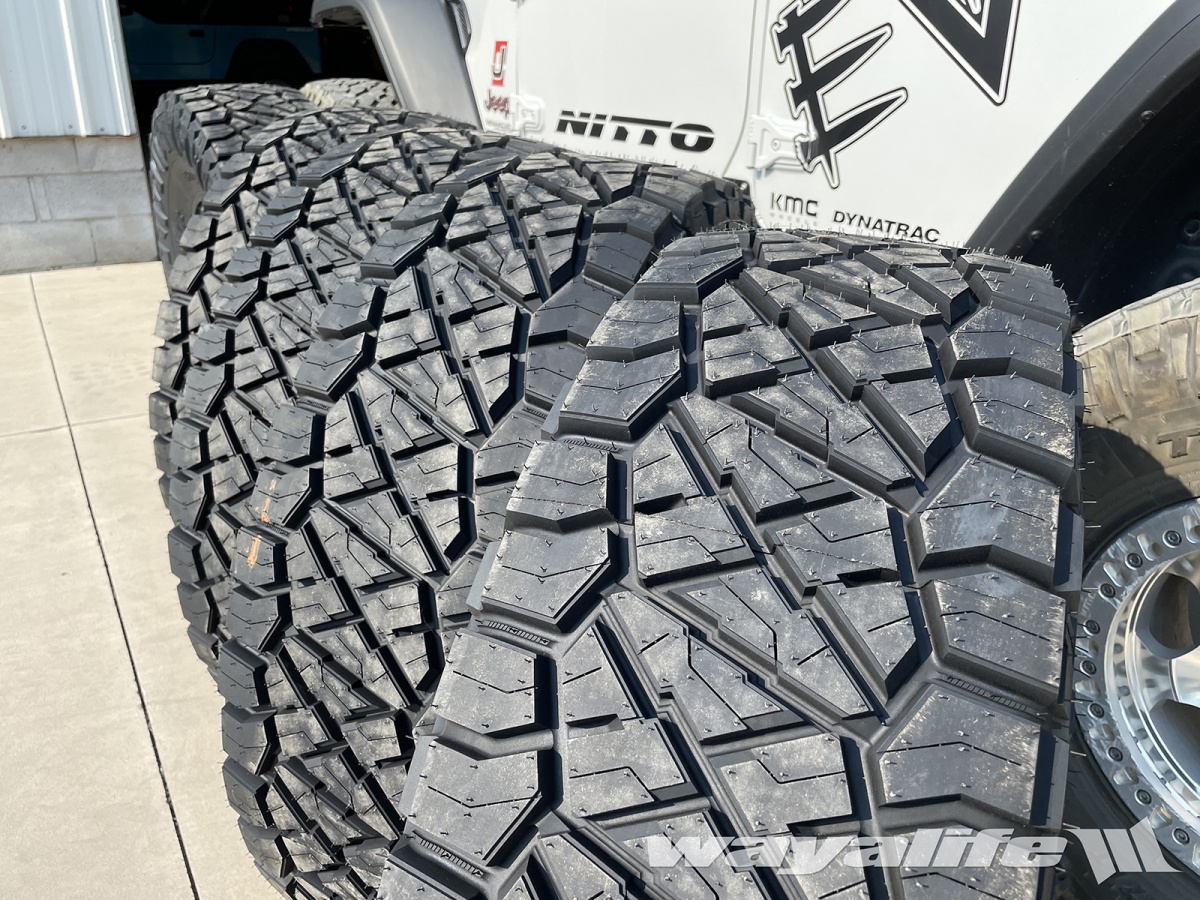 Of course, these are going to be mounted on JET!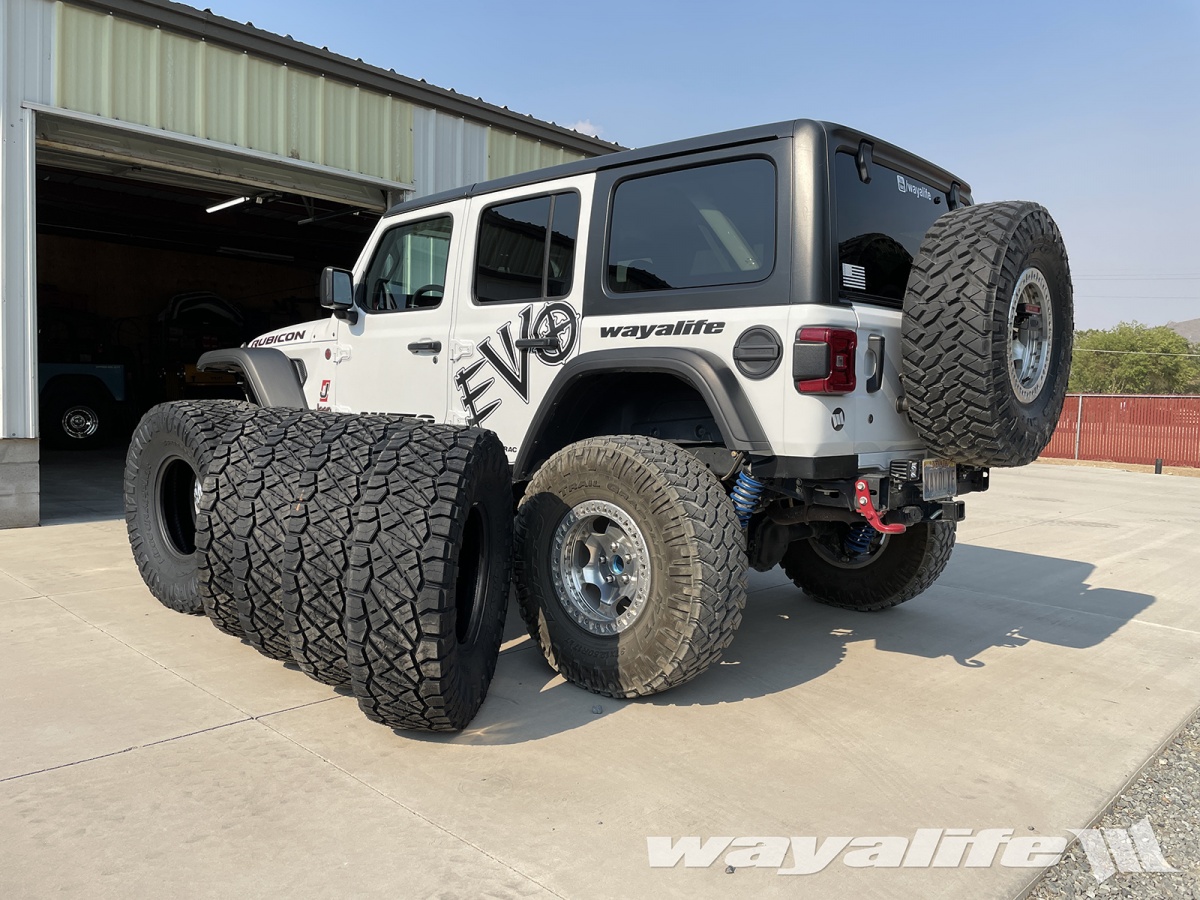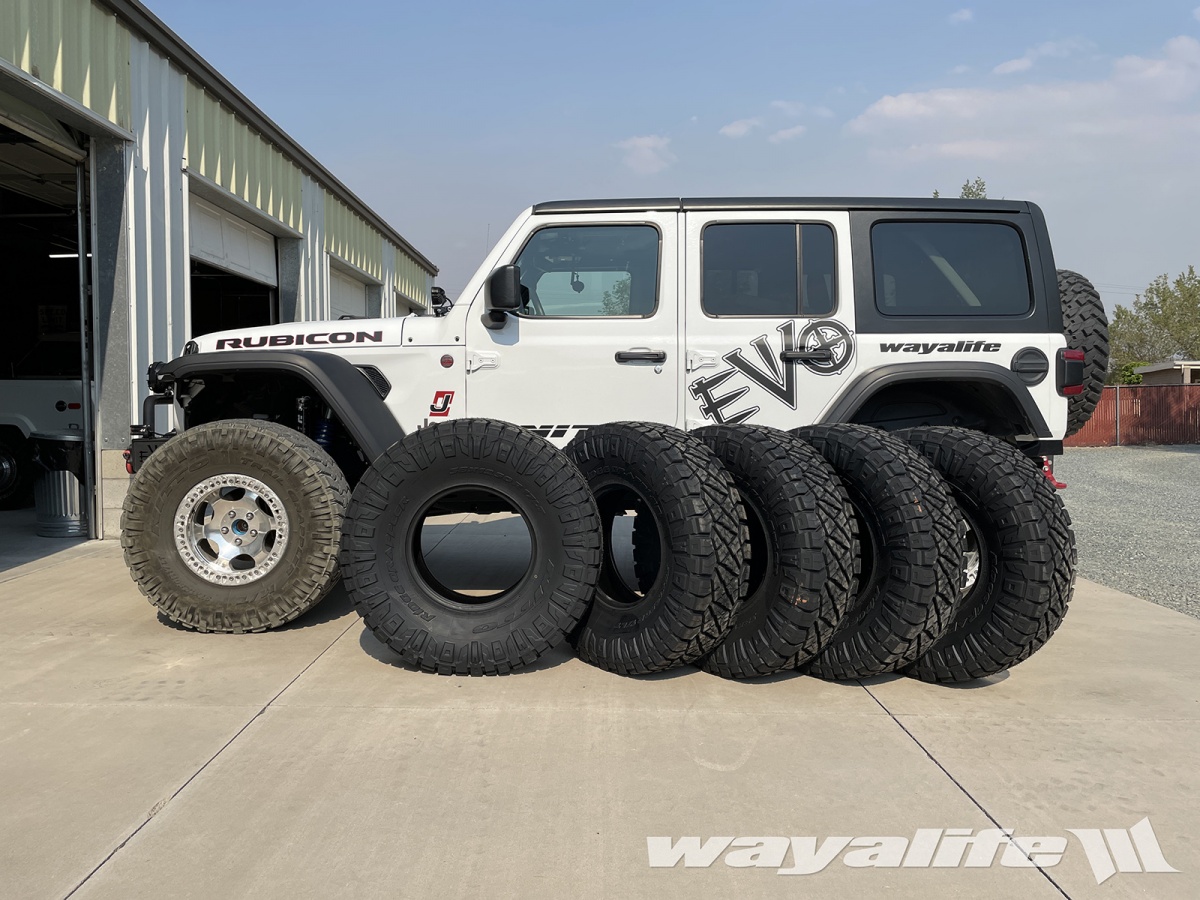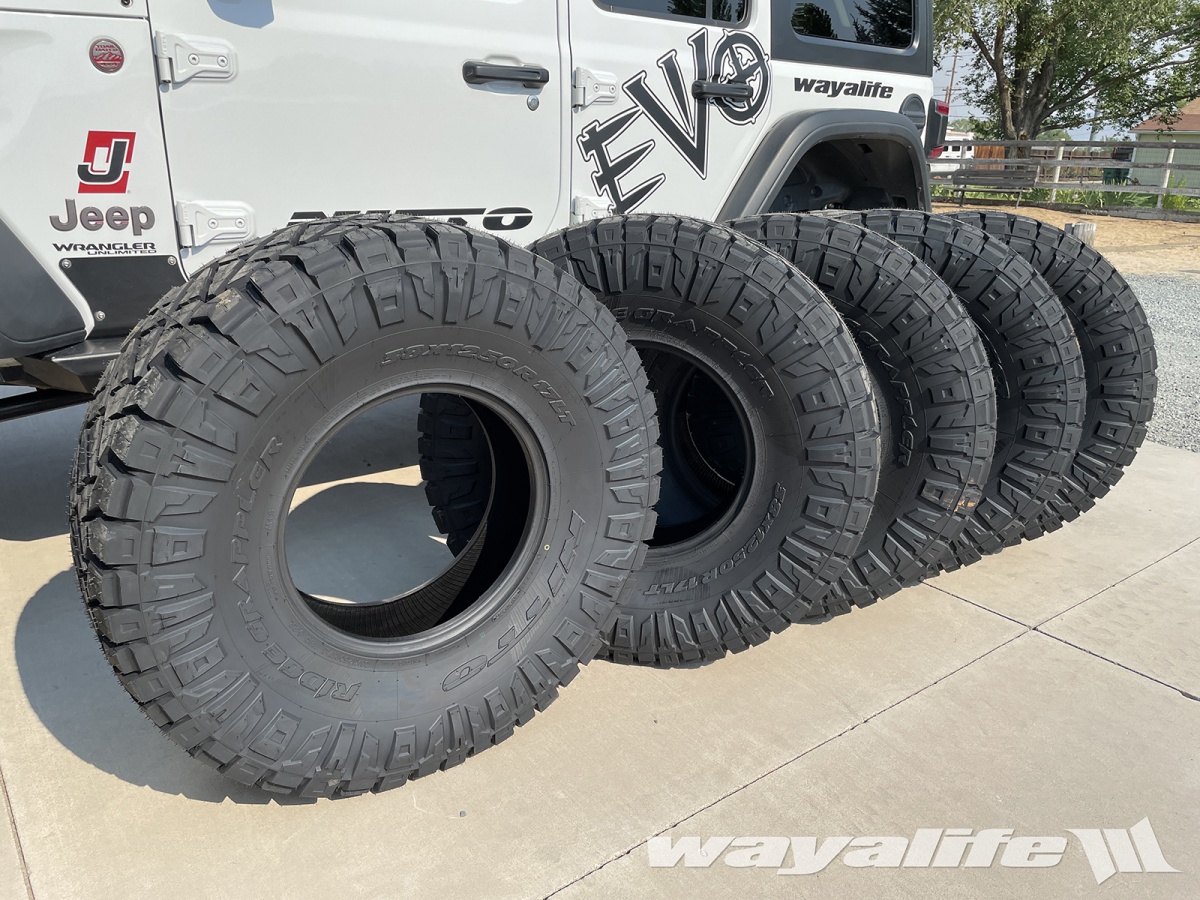 To be fair, the 37" Trail Grapplers on JET are worn down a bit but far from bald and they are mounted on a wheel. With that said, here are a few side by side shots of what the new 38's look like next to them.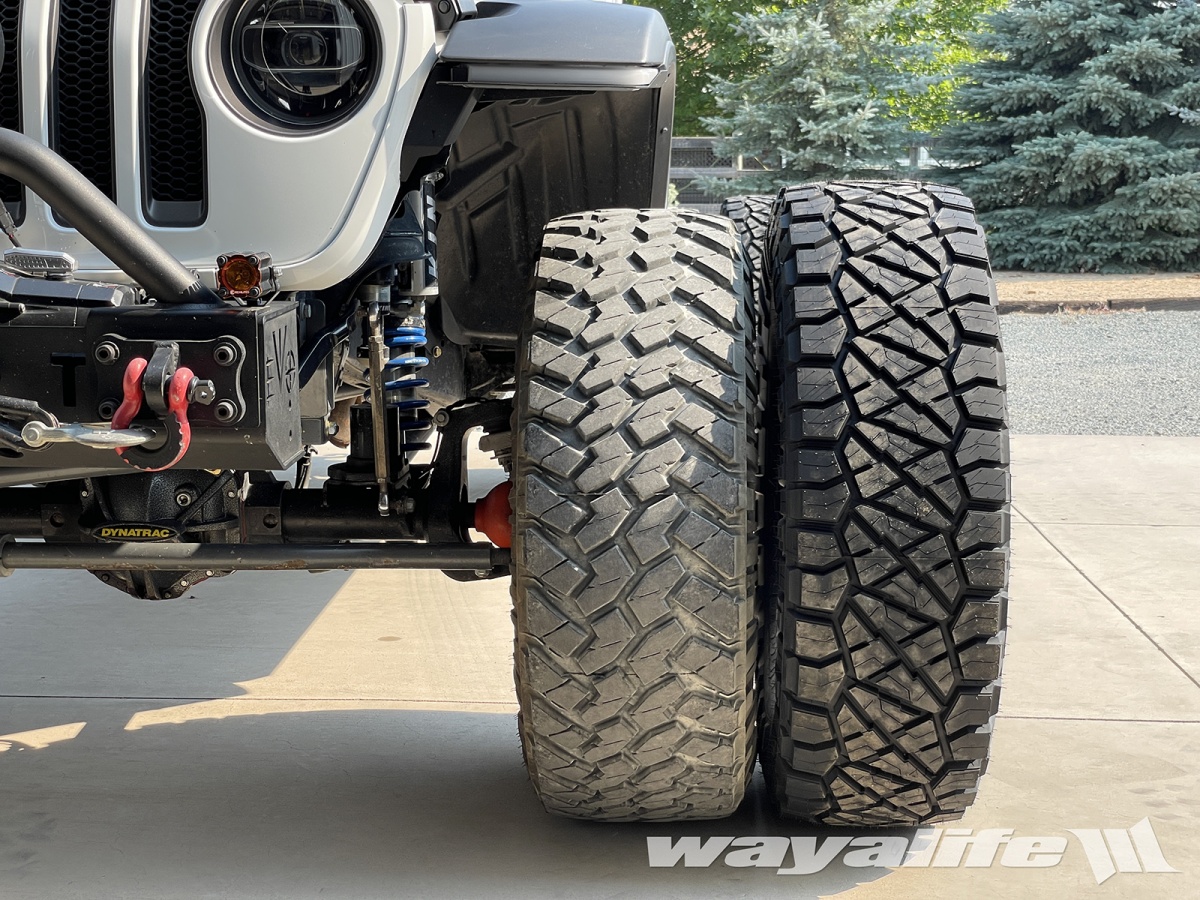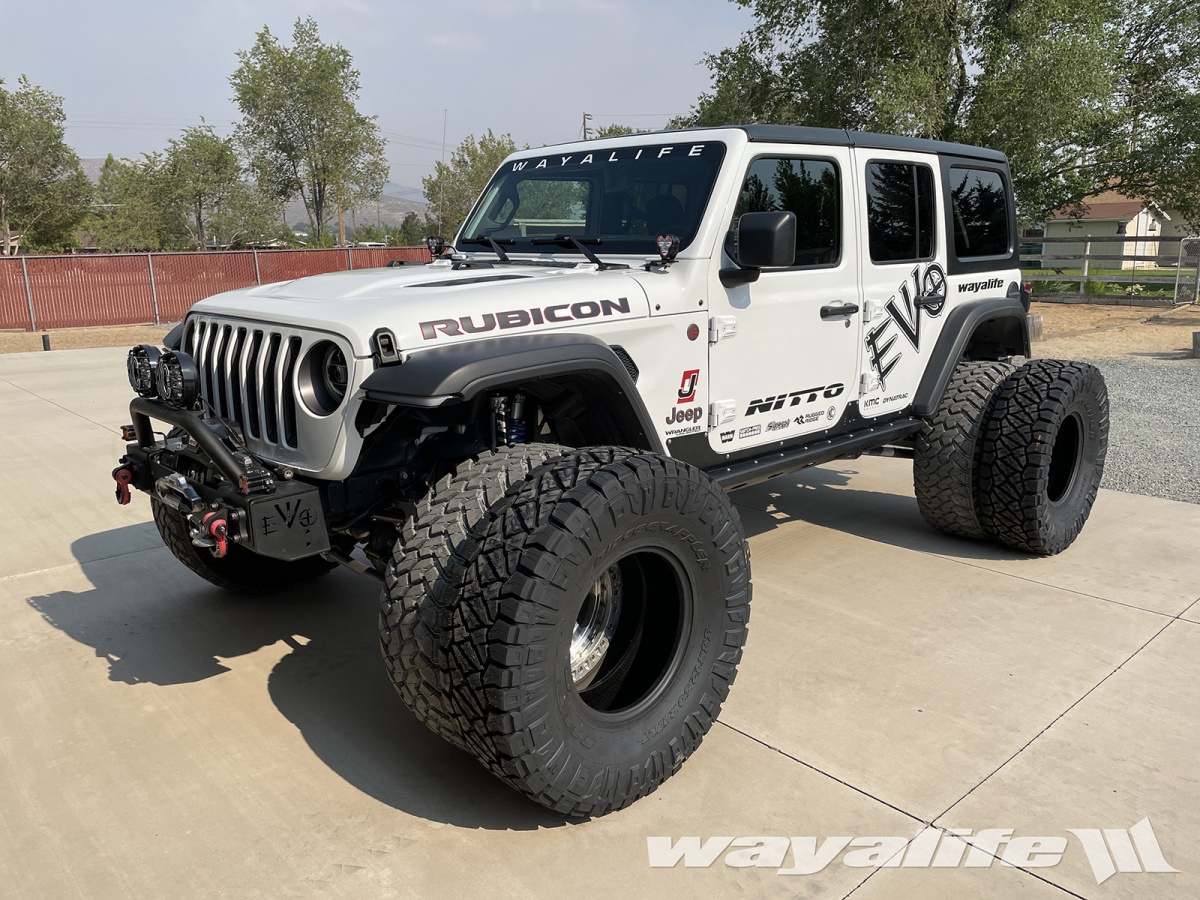 Side shot to give you an idea of what they'll look like installed.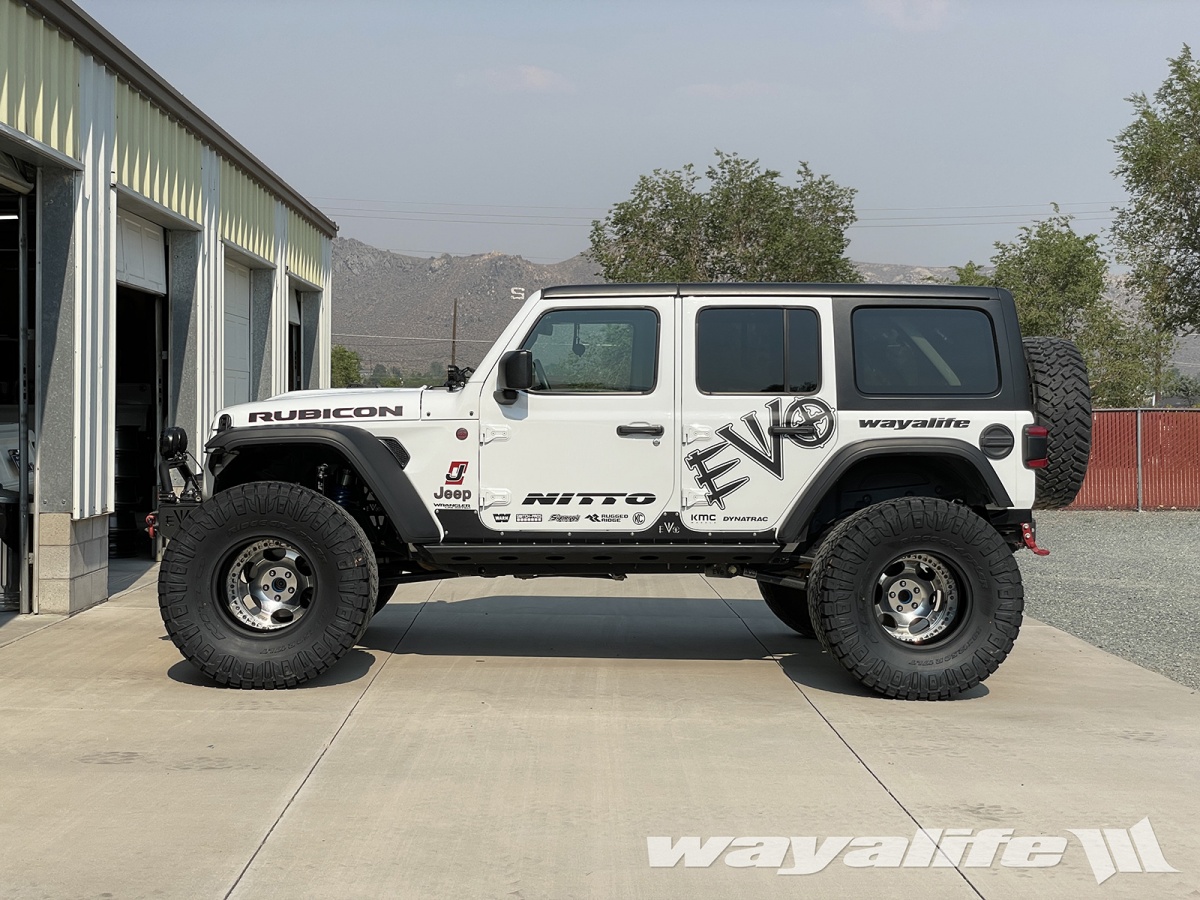 There's no denying it - the 38's are visibly bigger.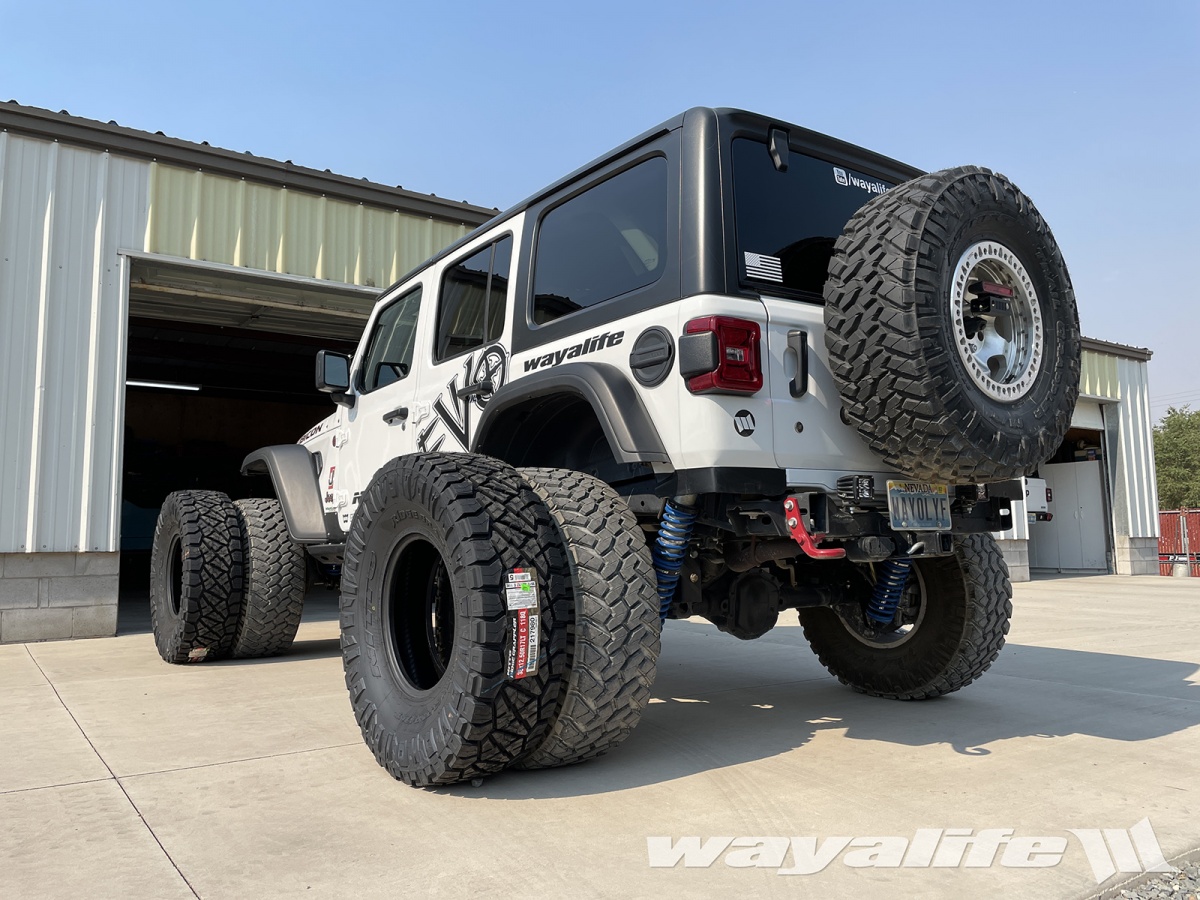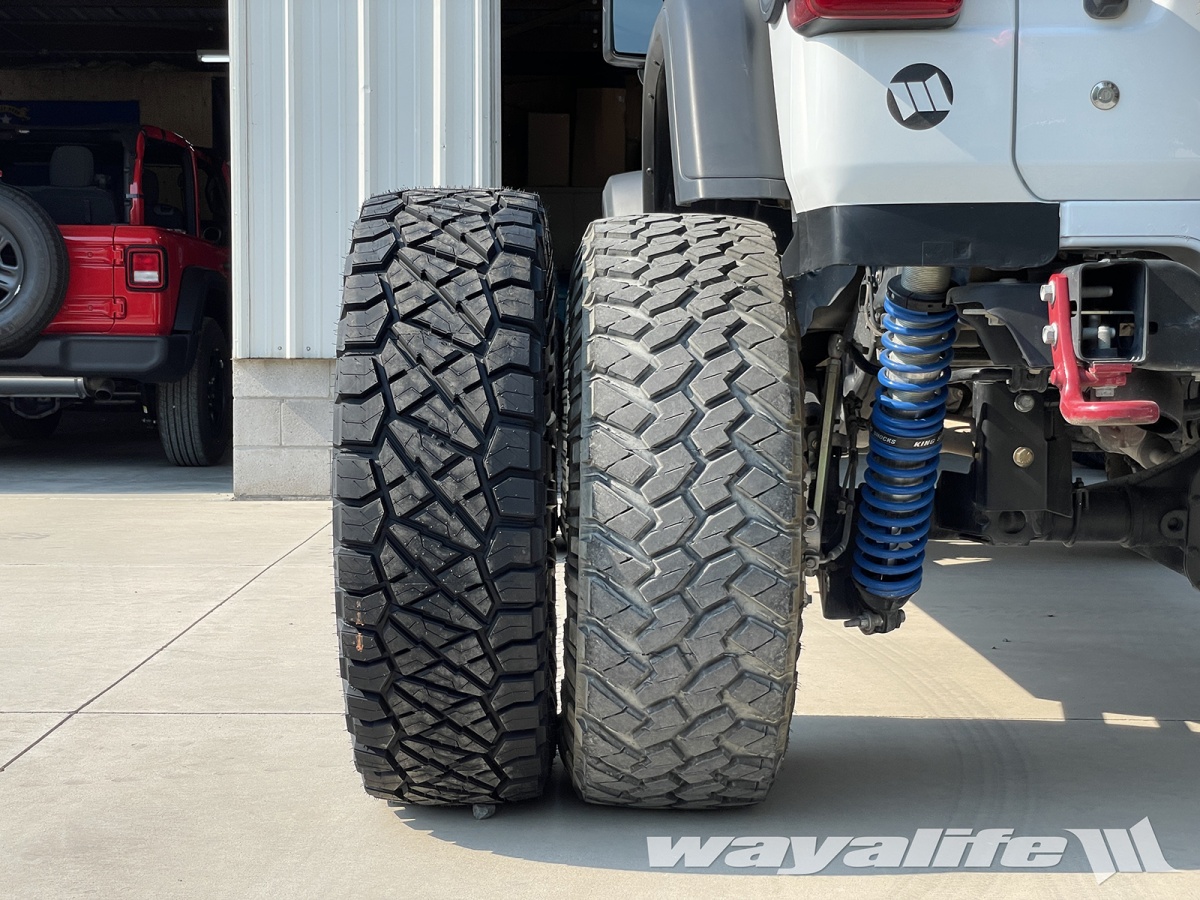 We're hoping to get these new Ridge Grapplers installed as soon as we can. The only thing holding us up is a new set of KMC beadlock wheels of which we ORDERED through Off Road Evolution and hope to pick up next week. So, it'll be soon.
And
FULL DISCLOSURE
- YES, our good friends at Nitto did send these to us free of charge. Nitto is a company that we've worked with for well over a decade and we're thrilled to help test and promote these new tires for them.
With that said, I'd love to hear what you think of these new 38" Ridge Grapplers!