Administrator
Staff member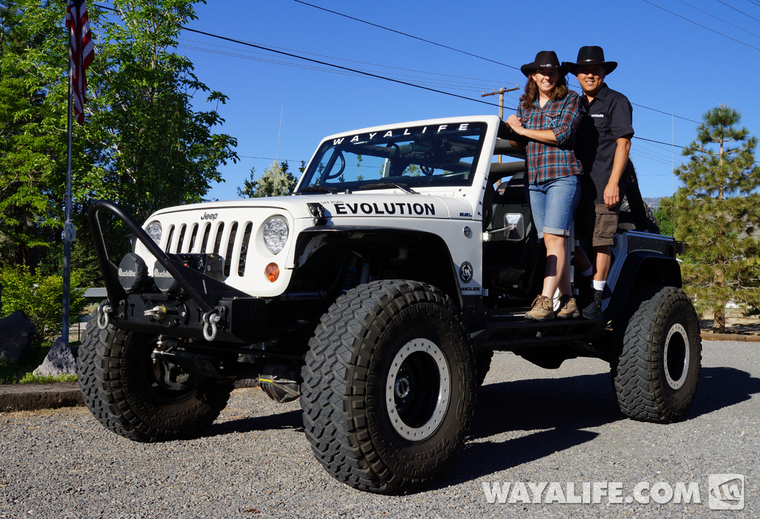 INFORMATION UPDATED 02/01/2023
"wayoflife" is an old moniker that I've been using since the mid-90's and I chose it because I think it does a great job of explaining, in simple terms, the passion I had and still have for Jeeps and the Jeep way of life. This is a lifestyle that transcends age, gender and race as the only thing you need to be a part of it is a love for the outdoors, a desire to explore, a yearning to take on a challenge and a will to conquer it. Over the years, Cindy and I have attempted to capture the essence of this lifestyle through photographs and videos and share it with others around the world. And, this is how WAYALIFE was born.
In the early days, WAYALIFE was more of a personal website/blog that we kept regarding our personal Jeeps, the places they take us and the Jeep way of life. Thanks to the introduction of YouTube in the mid 2000's, our focus has shifted a bit and now we spend a lot of our time making videos of them and of course, the adventures they bring.
WAYALIFE Staff
Eddie Oh (wayoflife) – Editor/Photographer/Administrator
Cindy Oh (bleedbeat) – Photographer/Videographer/Administrator
The Heart & Soul
Cindy and I were born and raised in Southern California and at the time this was written, have been married for about 30 years. Thanks to our love of the outdoors, history, nature and exploring the byways, backroads and trails all across the west, we eventually relocated to Carson City, Nevada and have since made it our adopted home state.
The Path We Took
If you can believe it, I graduated from SCI-Arc and have a BA degree in architecture. Soon after graduating, I went to work for an architectural firm and only lasted there about half a year before calling it quits to start up a graphic design office with Cindy. From there, we got involved in the printing industry and for a period of time, had shop located in downtown Long Beach. We eventually sold that business to get more involved in website development and it was only a matter of time that our love for Jeeps went from being a weekend hobby to becoming our whole way of life.
How We Got Here
When I first met Cindy, we used to explore everywhere we could in her guttless 1.3L 1984 Honda CRX and take black and white photographs. As time progressed, we found ourselves pushing farther and farther into trails we really had no business being on and before we knew it, we became Jeep owners. Over the years, we've owned and built up and owned and still own a whole host of Jeeps and you can see a list of them here:
WAYALIFE Jeep Family
Last edited: