Administrator
Staff member
Changing the engine oil on your Jeep Renegade is something that should be done on a regular basis and as a part of its routine maintenance. Even if you've forgotten how long it's been since the last time you've changed your oil, your Renegade is smart enough to know and will be sure to remind you with a notification on the dash stating "OIL CHANGE REQUIRED". Fortunately, changing the oil on your Renegade is fairly easy to do and doing it yourself can save you some money. This step by step write-up will show you what you will need and what all you'll need to do to change the oil on a Jeep Renegade with a 2.4L Multi-Air Tigershark engine.
What you will need
---
• Oil Filter
• 5.5 Quarts 0W-20 Oil
• 10mm Socket
• 13mm Socket
• Torx T-30 Bit
• Ratchet
• Oil Filter Wrench
• Oil Catch Pan
• Funnel
• Paper Towels
List of a few oil filters that will work
---
AC-DELCO PF48
AMSOIL EAO47
AUTOLITE FOR OIL FILTERS AL10060
CHRYSLER 04892339AA
FRAM HIGH MILEAGE OIL FILTERS HM10060
FRAM PRO SERIES FP10060
HASTINGS LF613
MOBIL M1-113
MOPAR MO-339
NAPA 7060
PUROLATOR L12222
VALVOLINE VO88
WIX 57060
Instructions
---
Here's a photo of pretty much everything you will need to change the oil on your Jeep Renegade.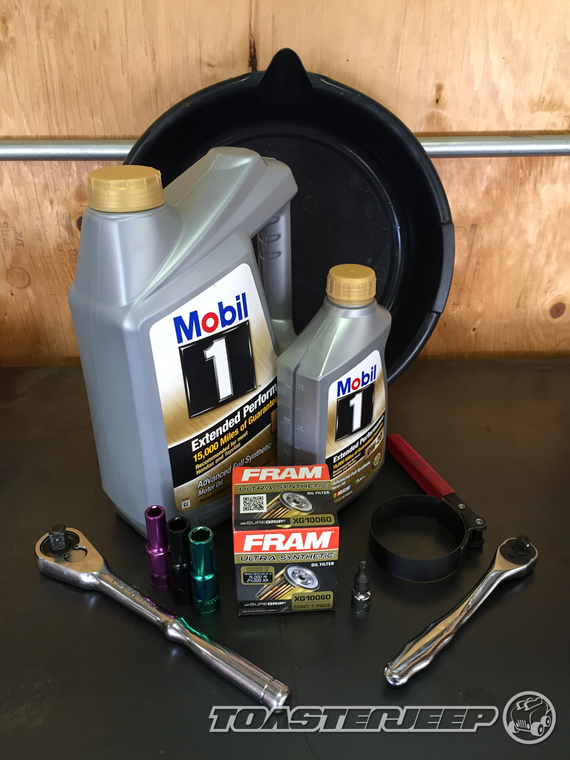 1. While it isn't necessary, driving your Renegade onto ramps or lifting and supporting the front end of it with jack stands will help you to access things better. For the purpose of this write-up, I put our Renegade on a rack so that I could better show you all the things you will need to be working on. Also, you should perform your oil change while your engine is still a little warm but not hot.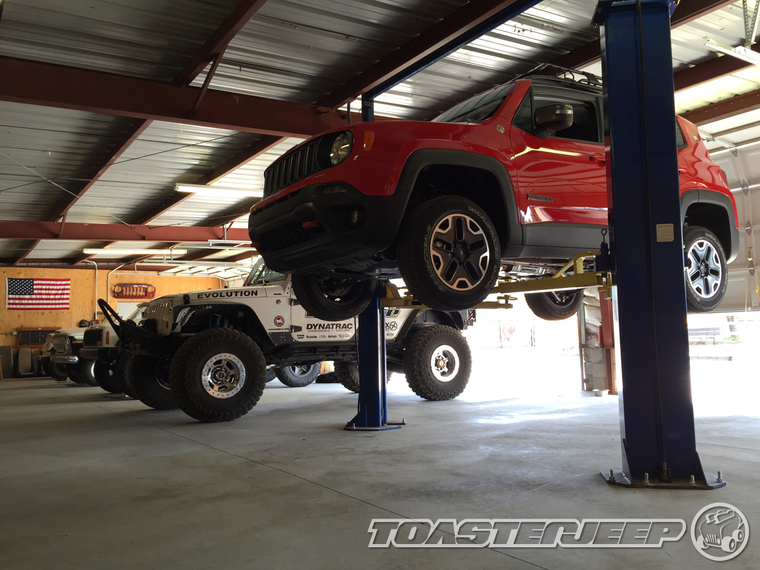 NOTE:
If you have a Jeep Renegade Sport, Latitude or Limited, skip down to STEP #6. If you have a Jeep Renegade Trailhawk, you will need to remove the front skid plate before you can proceed. There are a total of (4) 10mm bolts, (4) 13mm bolts and (4) Torx T-30 bolts that will need to be removed and the diagram below points out where they are located.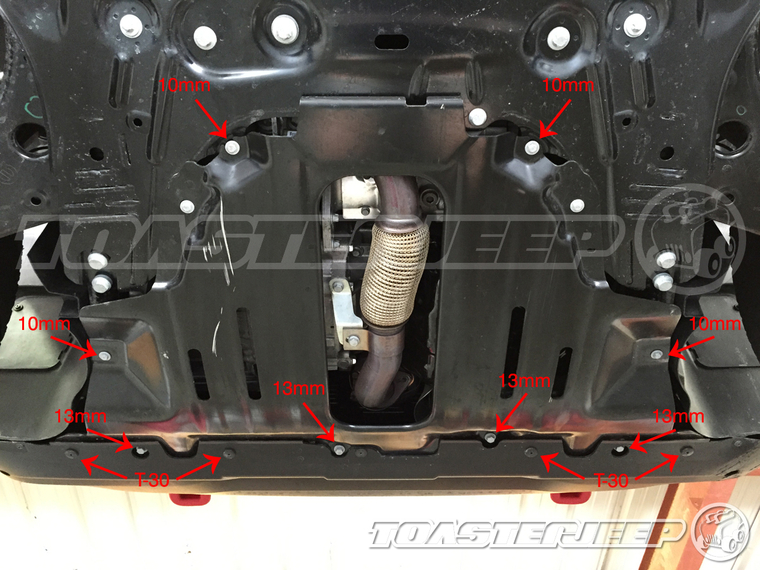 2. Using a Torx T-30 bit, remove the (4) bolts securing the plastic air dam to the body of your Renegade.
3. Using a 13mm socket, remove the (4) bolts securing the forward edge of your Trailhawk's skid plate.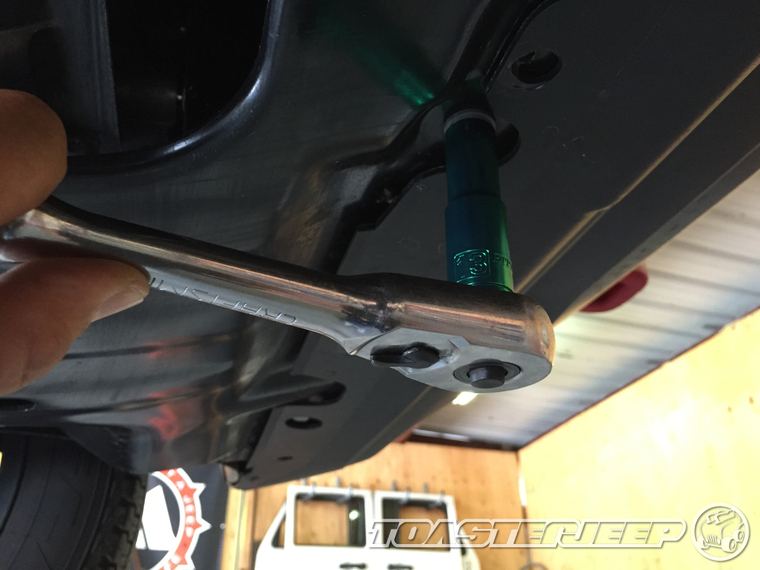 4. Using a 10mm socket, remove the (4) bolts securing your Trailhawk's skid plate in place. Be sure to save the (2) rear most bolts for last and push up on the skid plate and hold it in place as you remove them.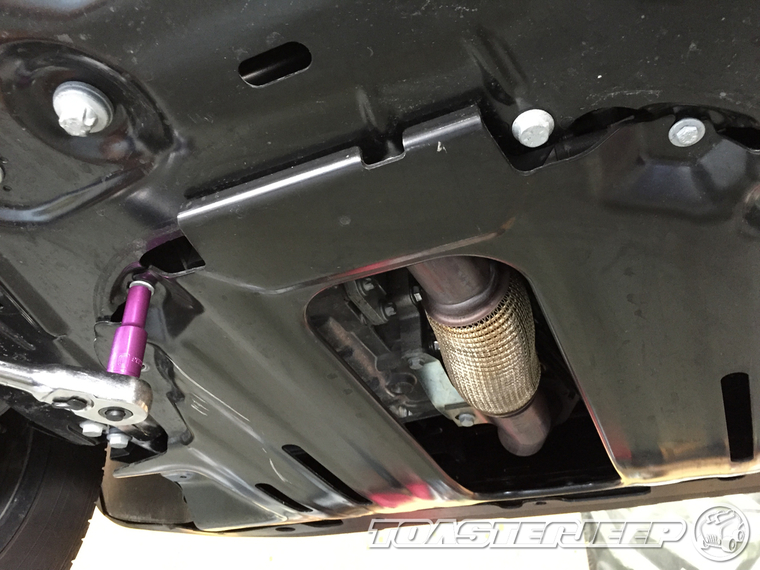 5. Carefully lower, remove and set aside your Trailhawk skid plate.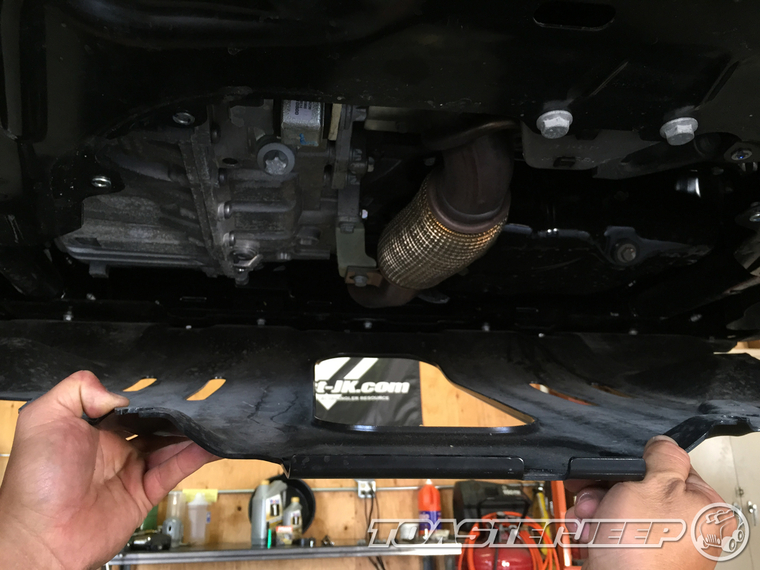 6. Place a catch pan under your Renegade's oil pan and then remove the drain bolt using a 13mm socket.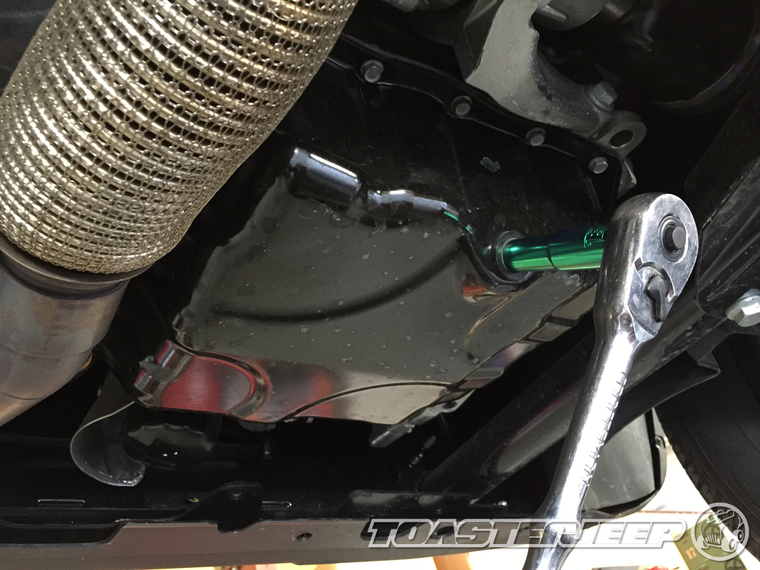 7. Allow your oil to drain completely before reinstalling the drain bolt.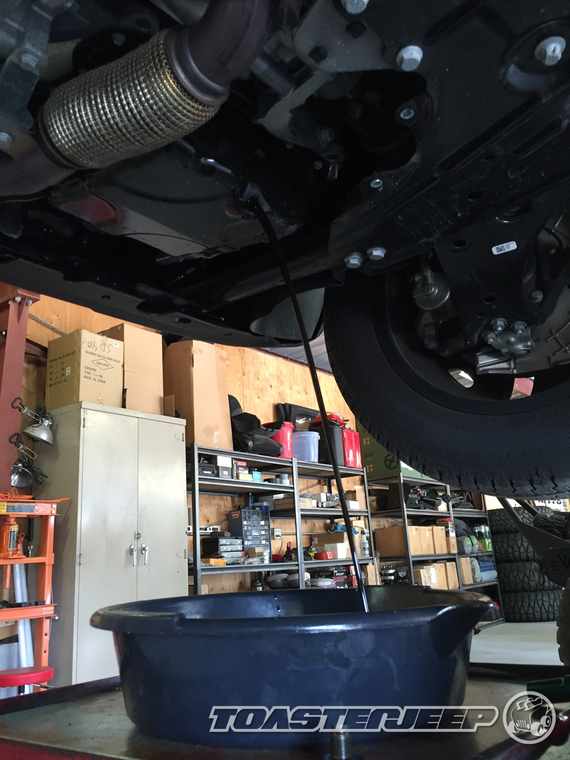 8. Reposition your catch pan under the oil filter and then, using a filter wrench, loosen thel filter just enough so that oil starts to leak out of it.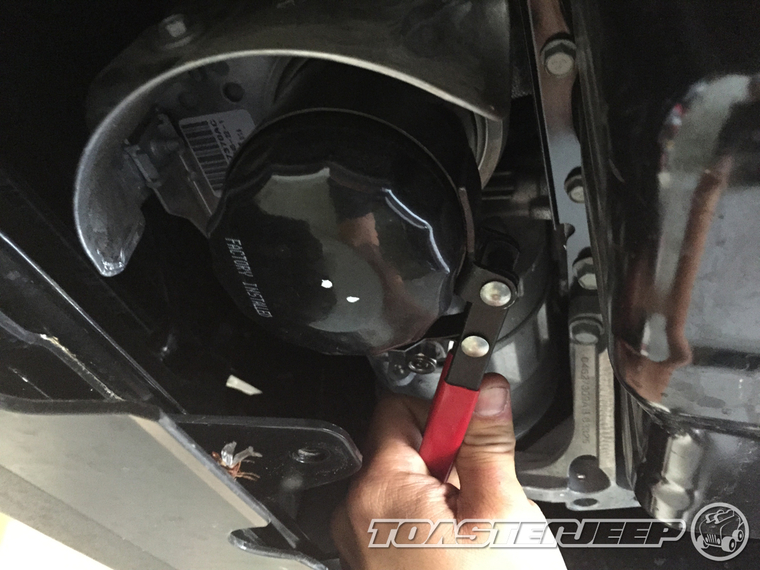 9. Allow the oil from the filter to drain enough so that you can safely remove it without making too much of a mess.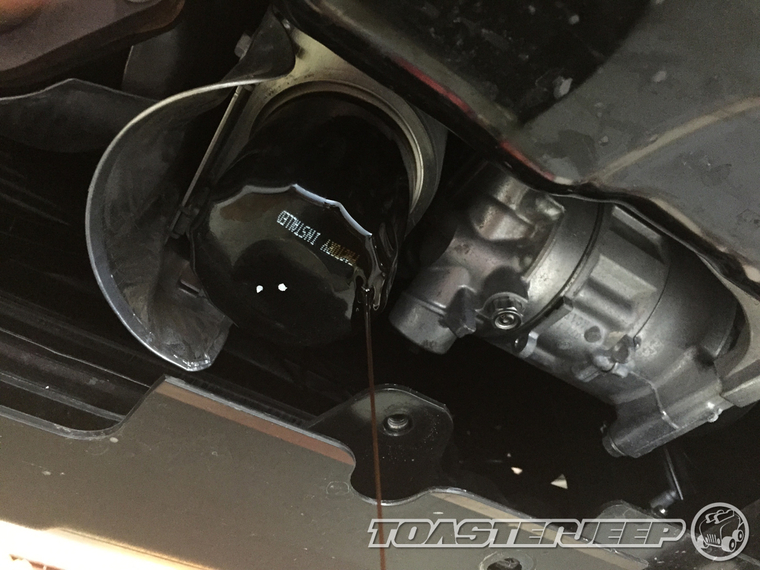 10. Once the oil filter is drained, remove it from the engine. Use just a dab of oil from it and apply it to the rubber gasket on your new oil filter as shown in the photo below.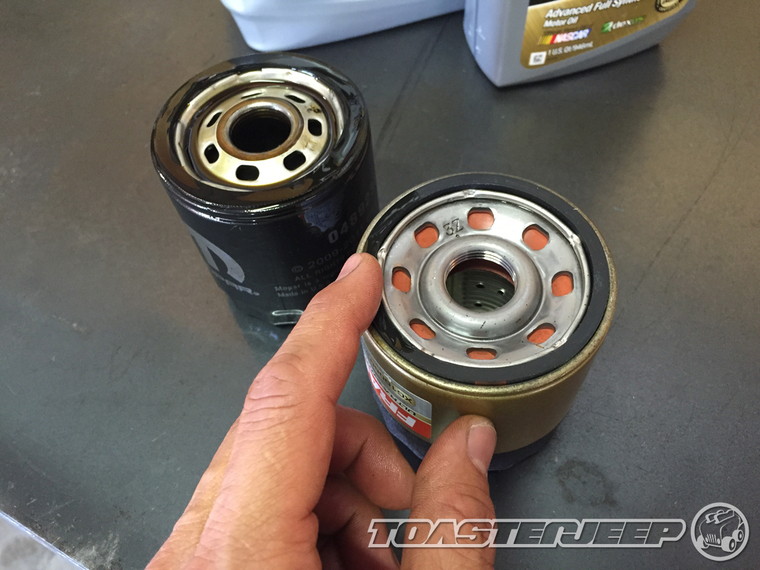 11. Install your new oil filter onto your Renegade's engine and tighten it by hand.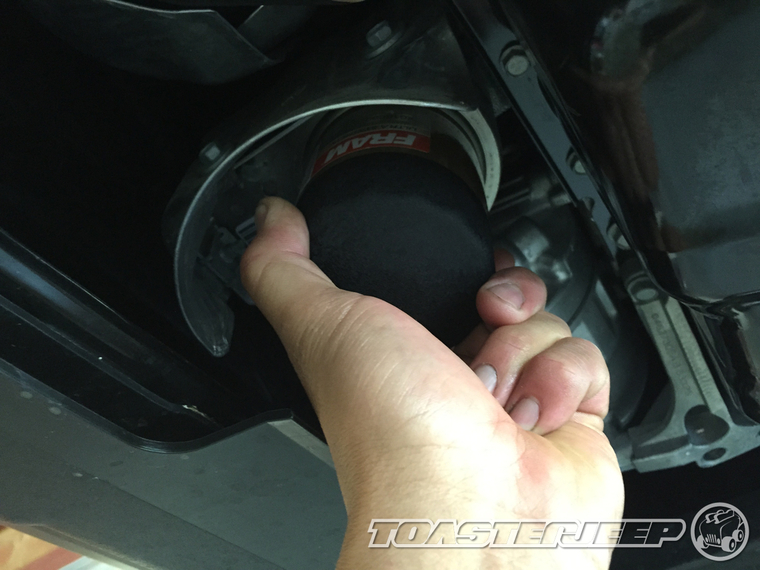 12. Reinstall your oil pan drain bolt and secure it in place using a 13mm socket.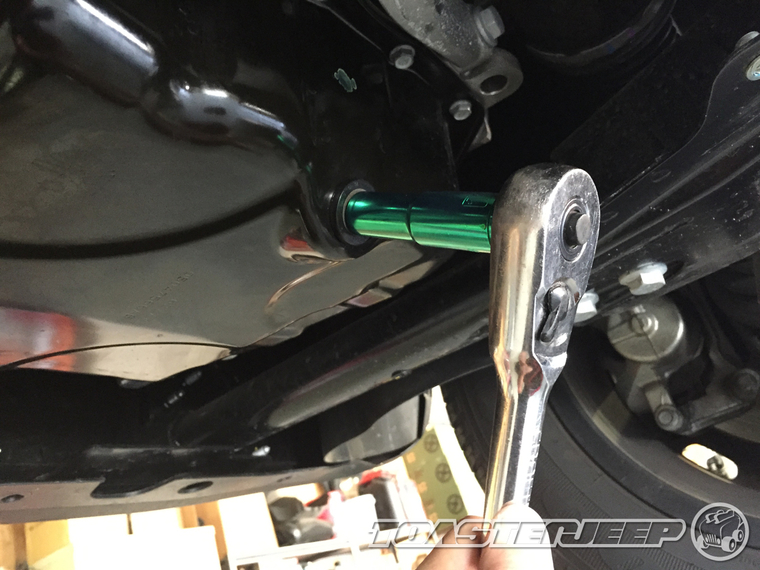 13. If you have a Trailhawk, reinstall the skid plate by slipping the forward half of it onto the air dam to help support it.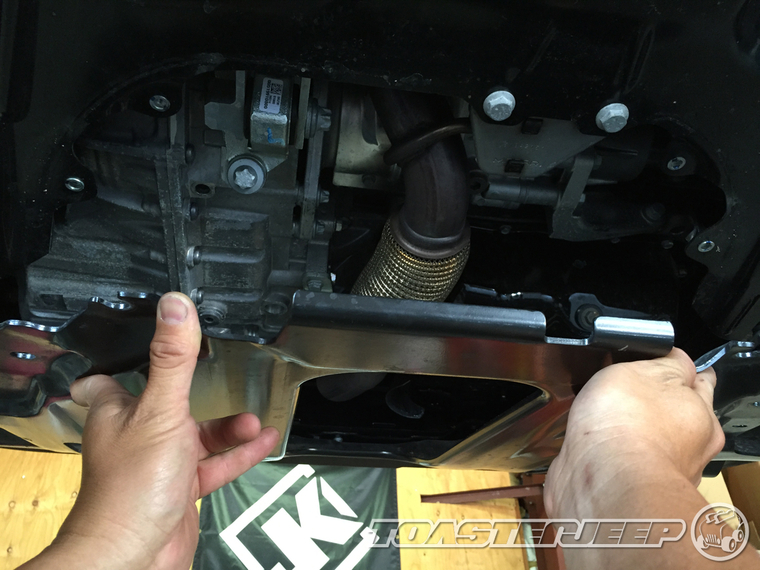 14. Loosely reinstall all the bolts securing the skid plate to the chassis of your Renegade.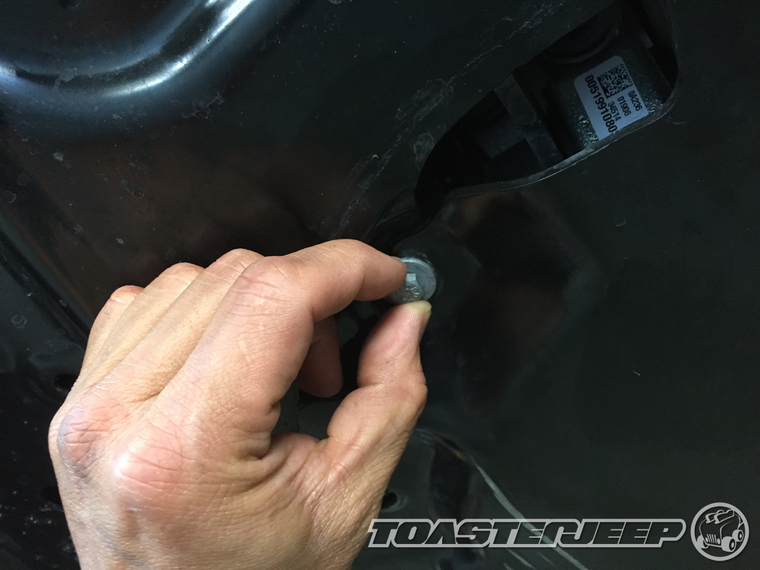 15. Using a 10mm socket, 13mm socket and Torx T-30 bit, tighten all the bolts to secure your Trailhawk skid plate in place.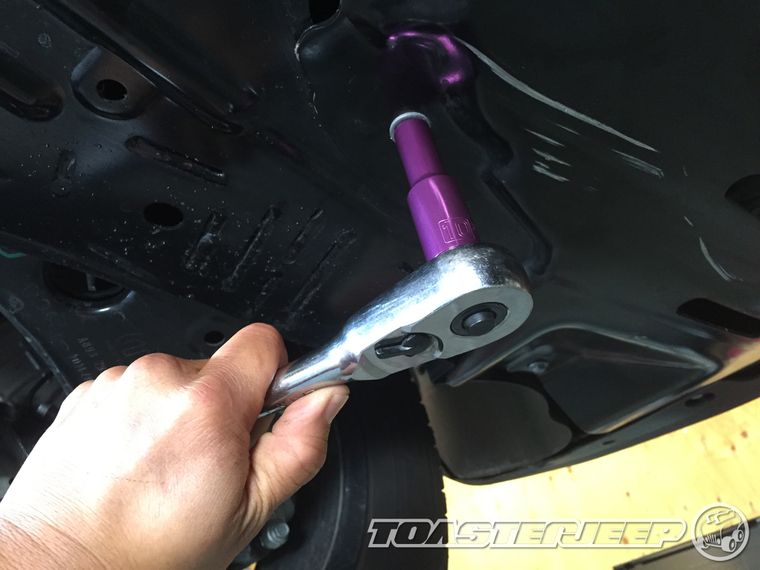 16. Open the hood of your Renegade and then remove the oil fill cap on top of the engine.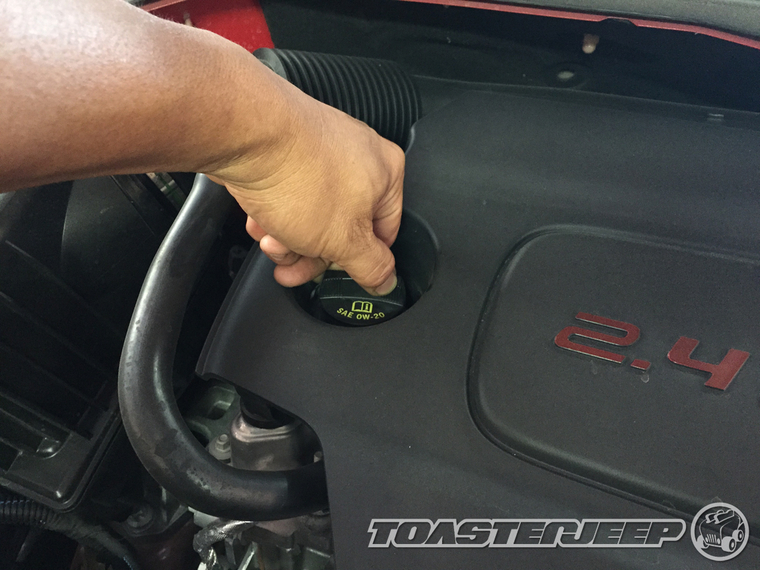 17. Place a funnel into the fill hole to help prevent making a mess.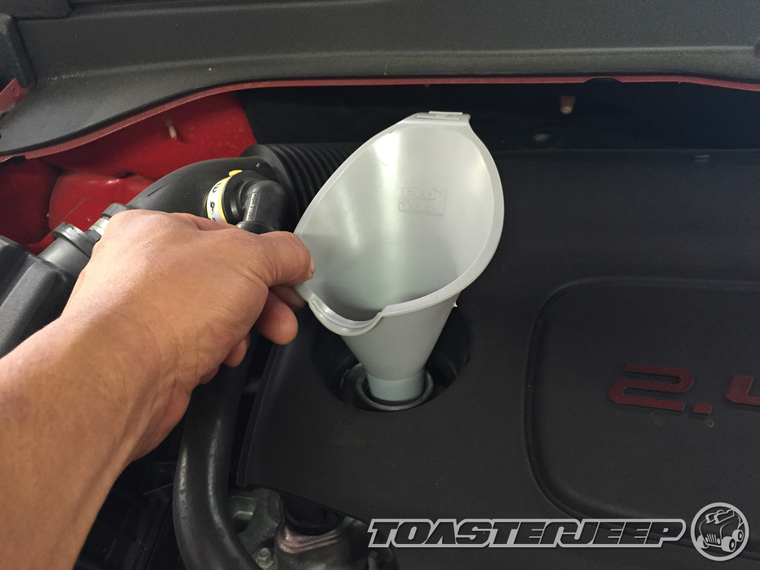 18. Slowly pour 5.5 quarts of 0W-20 motor oil into your Renegade's engine.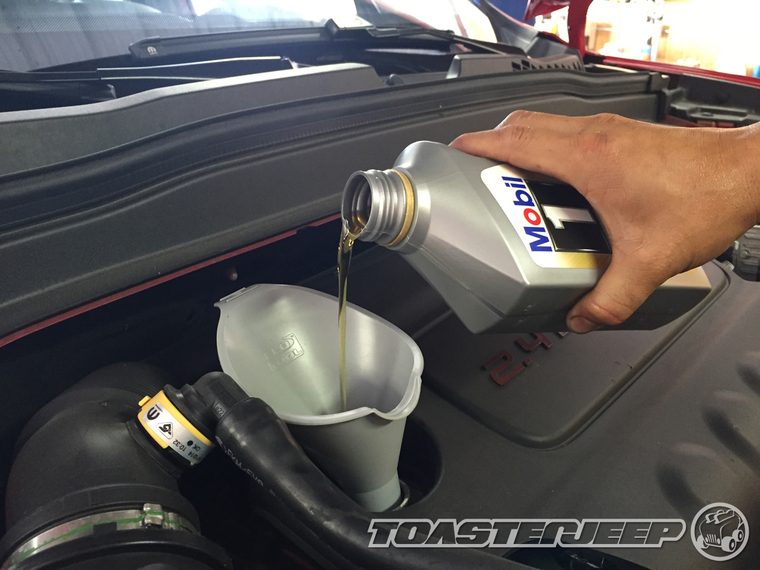 19. If your Jeep Renegade told you it was time to change your oil, you will need to let it know that you have done this. To clear the notification, turn your key to the ON position WITHOUT starting the engine. Then, press your accelerator pedal to the floor (3) times and then turn the key back to the OFF position. If you have a push button start, push the button without stepping on the brake. This will turn on the computer without starting the engine. Push the button again to turn it off.
That should be it, you've just changed the oil on your Jeep Renegade! Reinstall the oil fill cap, close the hood and be sure to take in your old oil to your local auto parts store to recycle it. Please let me know if you have any questions