Administrator
Staff member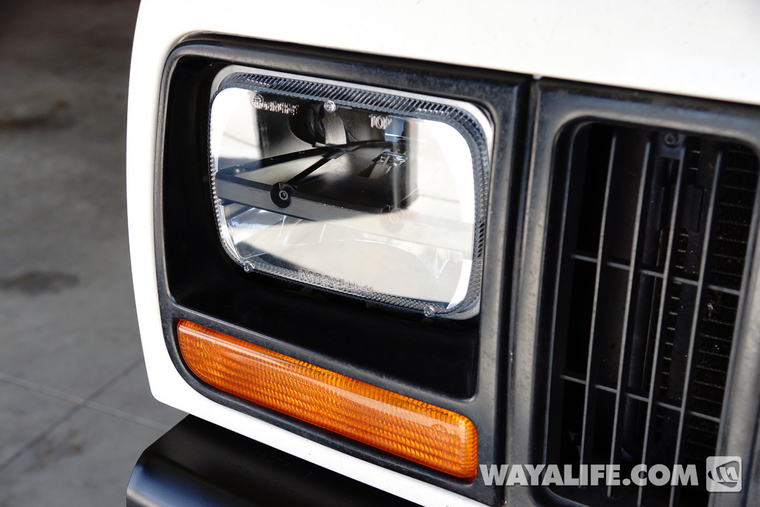 If you're tired of your old factory headlights just not providing enough light for you at night, a set of modern and extremely durable Truck-Lite LED Headlights are what I would recommend. Originally developed for the U.S. Military, the Truck-Lite LED's are a completely solid-state unit, rugged and put out an impressive spread of clean white light while using very little power. The low beams do a great job of filling in the road immediately in front of you and wide out to the sides as well. Of course, the high beams do an even better job by projecting light far out into the distance while still retaining all the lighting up front as well. These may not be the cheapest set of headlights you can buy but, in my opinion, you really do get what you pay for. When it comes to a great all around set of replacement headlights, I'd have to say that the Truck-Lite LED's are about the best I have found.
Installation of the Truck-Light LED Headlights is super easy as the write-up below will show and typically takes about 10 minutes to do with just a simple Phillips screwdriver.
What You Will Need
---
•
Truck-Lite LED 5x7 Headlights
• Phillips Screwdriver
<iframe style="width:120px;height:240px;" marginwidth="0" marginheight="0" scrolling="no" frameborder="0" src="//ws-na.amazon-adsystem.com/widgets/q?ServiceVersion=20070822&OneJS=1&Operation=GetAdHtml&MarketPlace=US&source=ss&ref=as_ss_li_til&ad_type=product_link&tracking_id=wayalifeparts-20&marketplace=amazon&region=US&placement=B007ED7HNY&asins=B007ED7HNY&linkId=8845b5a67f35a59ee6fe002f58fd5448&show_border=true&link_opens_in_new_window=true"></iframe>
Instructions
---
Here's a shot of what the Truck-Lite LED Headlights for a Jeep XJ Cherokee look like.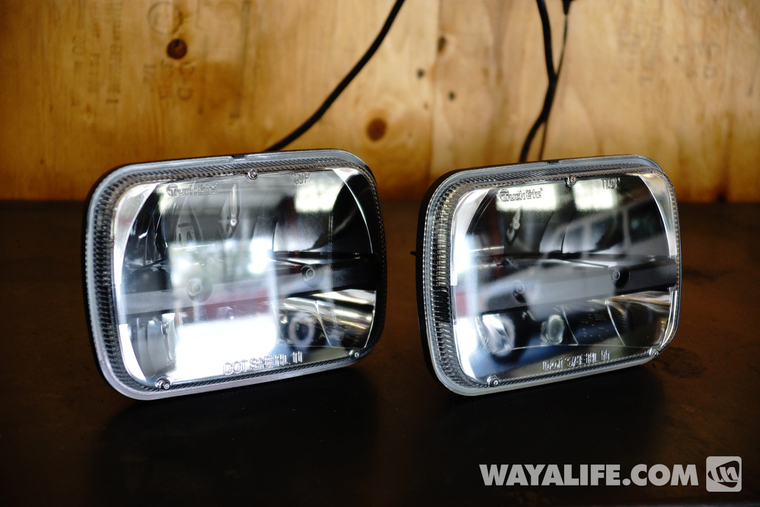 1. Using a Phillips screwdriver, remove the 2 screws located at the top corners of the headlight bezel and securing it to the front clip of your XJ.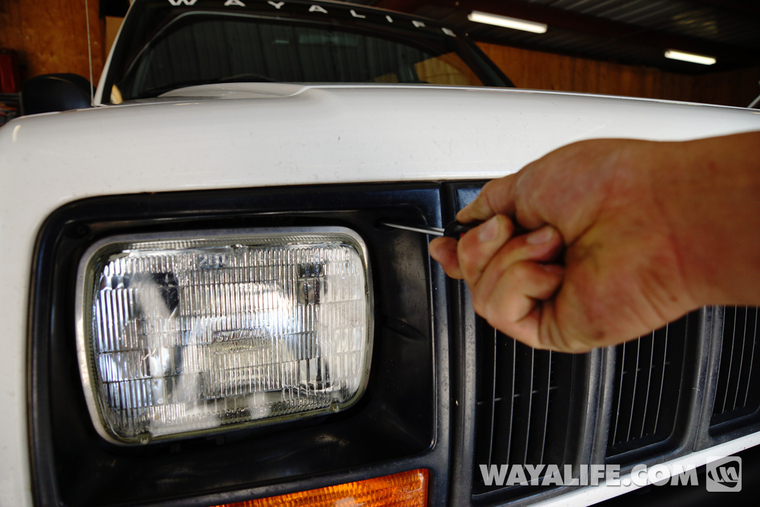 2. From the top, pull the headlight bezel forward and then lift up to remove it.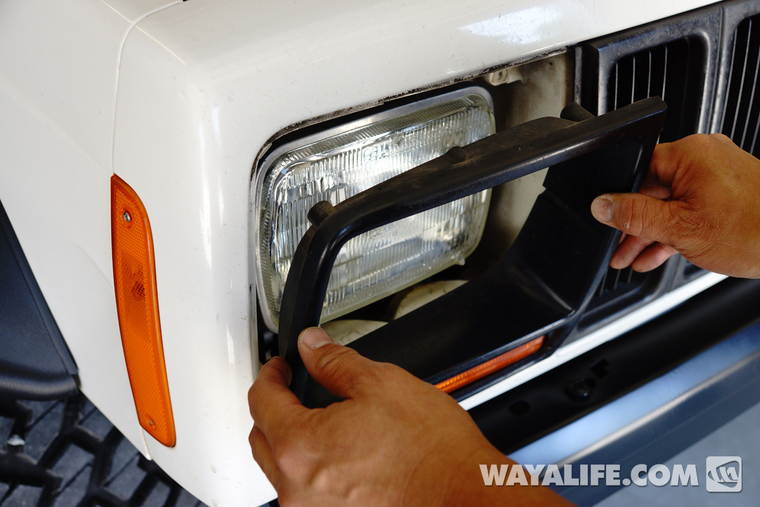 3. Using a Phillips screw driver, remove the 4 screws (2 on top and 2 on the bottom) securing the headlight retaining ring in place. Make sure you do NOT attempt to remove the 2 adjusting screws (1 on top center and 1 on the side center).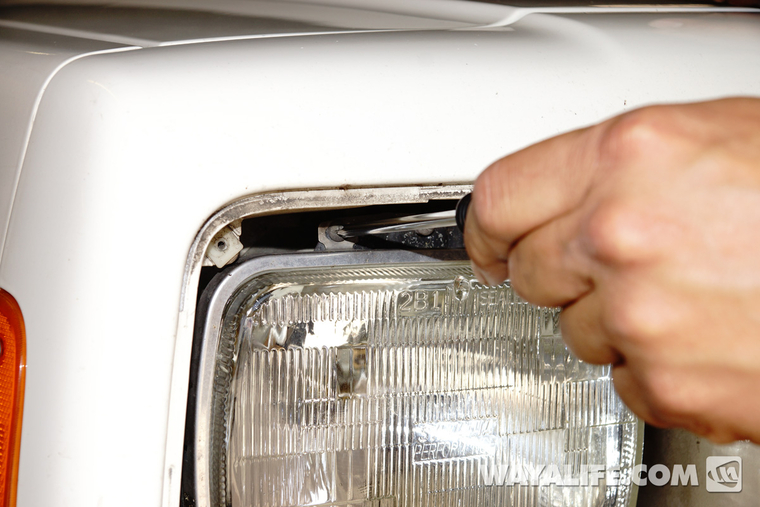 4. Separate the headlight retaining ring and set it aside.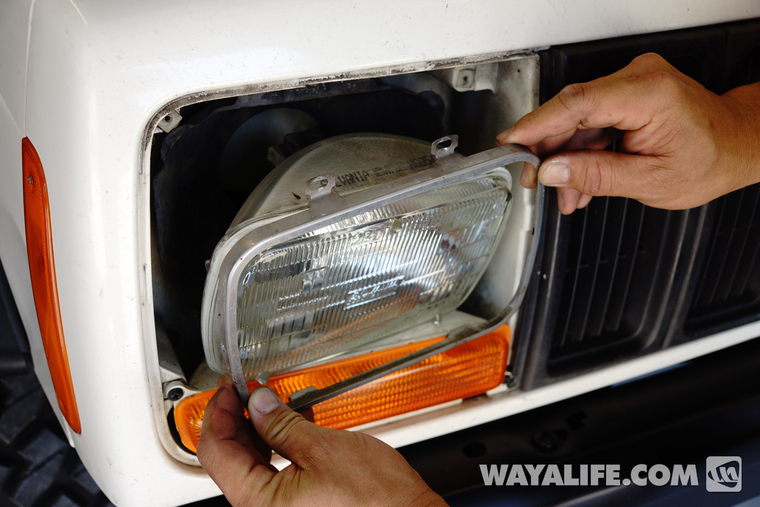 5. Firmly grab the wiring harness plug and remove it from the back of the headlight.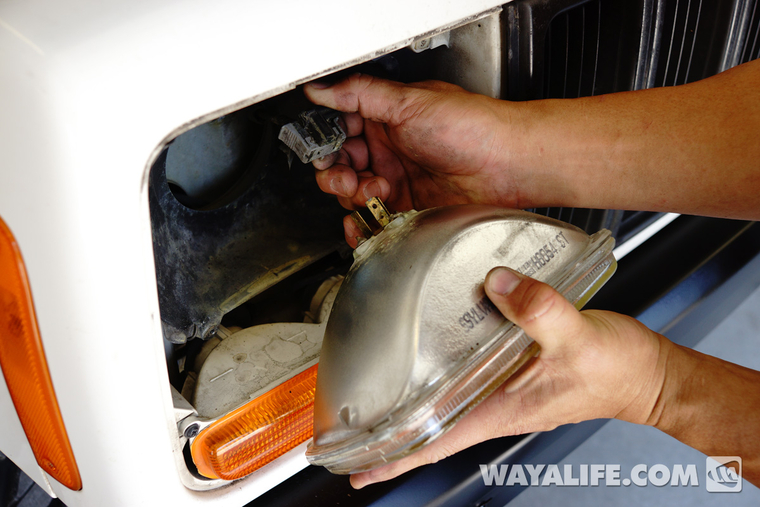 6. Plug your new Truck-Lite LED headlight into your XJ's wiring harness.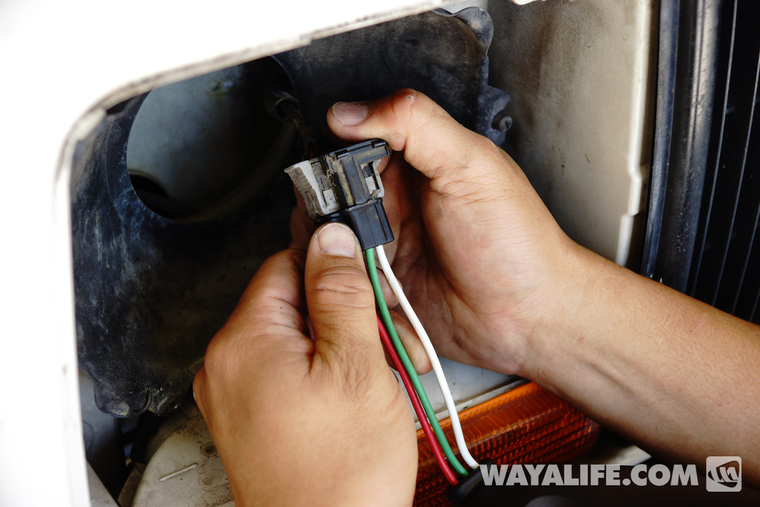 7. Place the headlight retaining ring over it and position it in place. The headlight housing is indexed so make sure that the light fits in place as well as the retaining ring tabs before proceeding.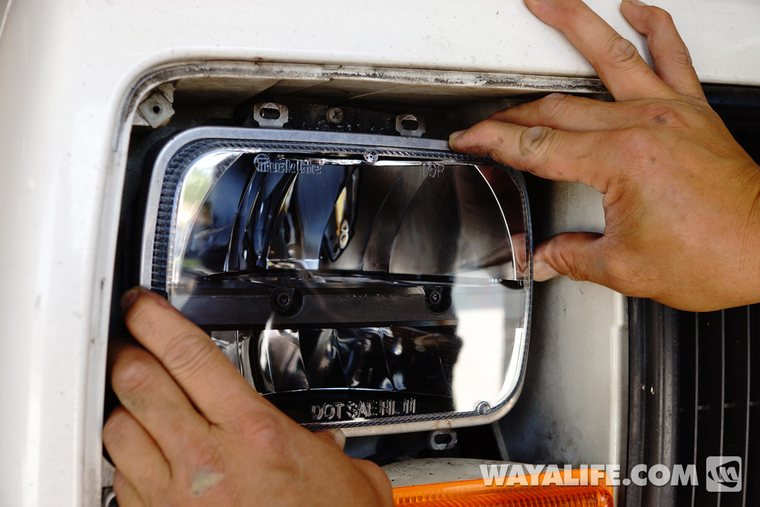 8. Use a Phillips screwdriver to secure your new Truck-Lite LED headlight in place using the 4 factory screws.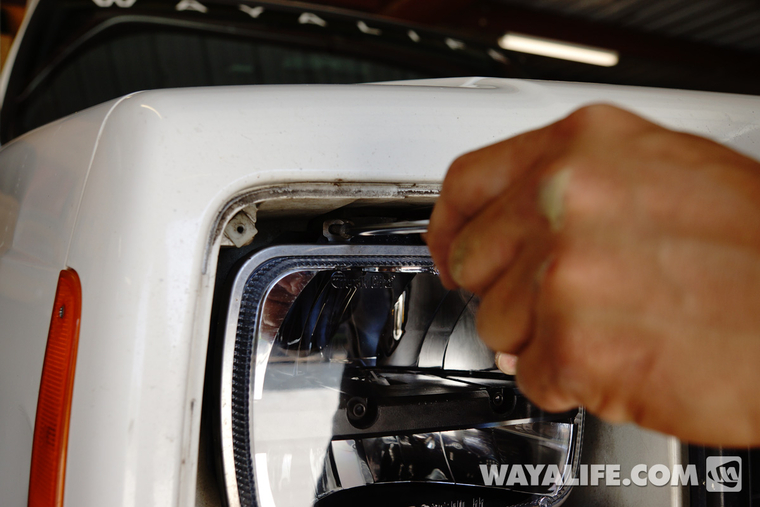 9. Reinstall the headlight bezel and secure it in place with the 2 factory screws. A Phillips screwdriver will be needed for this job.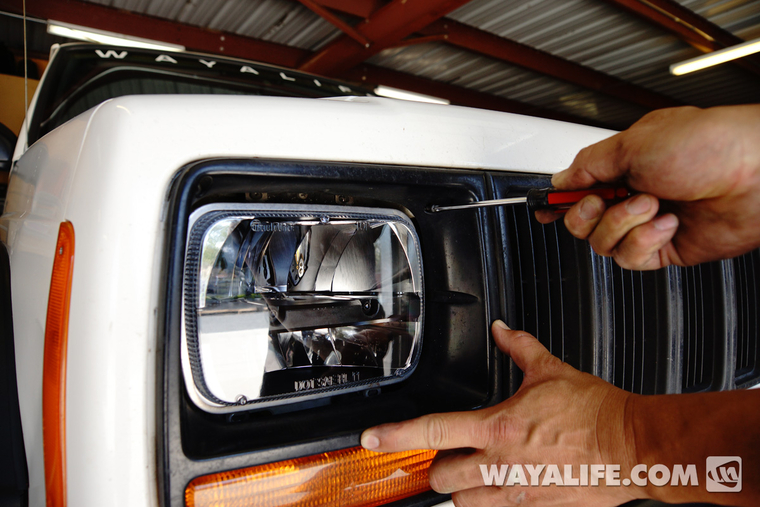 That's it, you now have a set of awesome Truck-Lite LED Headlights installed in your Jeep XJ Cherokee. When you turn them on, I think you'll be really surprised at just how well they work over stock and even upgraded halogen headlights.