Administrator
Staff member
It's crazy how starting just one little project can quickly turn into an open can of worms. In the process of removing and cleaning out Pappy's oil pan, something I did after reinstalling a new oil filtration system, I found that the previous owner had attached the throttle return spring to one of the bolts securing the pan to the block. Clearly, this was a hack job just like everything else on this CJ3B and so I went looking for what should be the correct spring attachment point. And, as I would soon discover, there was none or at least, none that I could see or find. After looking through my Universal Series Service Manual, I found that the Hurricane F-head motor had an "accelerator linkage retractor spring" that attached to a plug on the side of the block. Apparently, this is was a male, square head 1/8" NPT fitting that plugged a port on the oil galley and it had a hole in it that the spring could hook on to. Well, as luck would have it, the plug I found was a replacement female allen head and so it would need to be replaced if I wanted to do this right. Fortunately, I had a male square head plug that I removed from the oil filter inlet line port and just drilled a hole into it. Here are a few shots of what I did.
Here's a diagram of what the accelerator linkage should look like on a Willys CJ3B. As you can see, #15 is the retractor spring and the lower mounting point is the oil galley plug.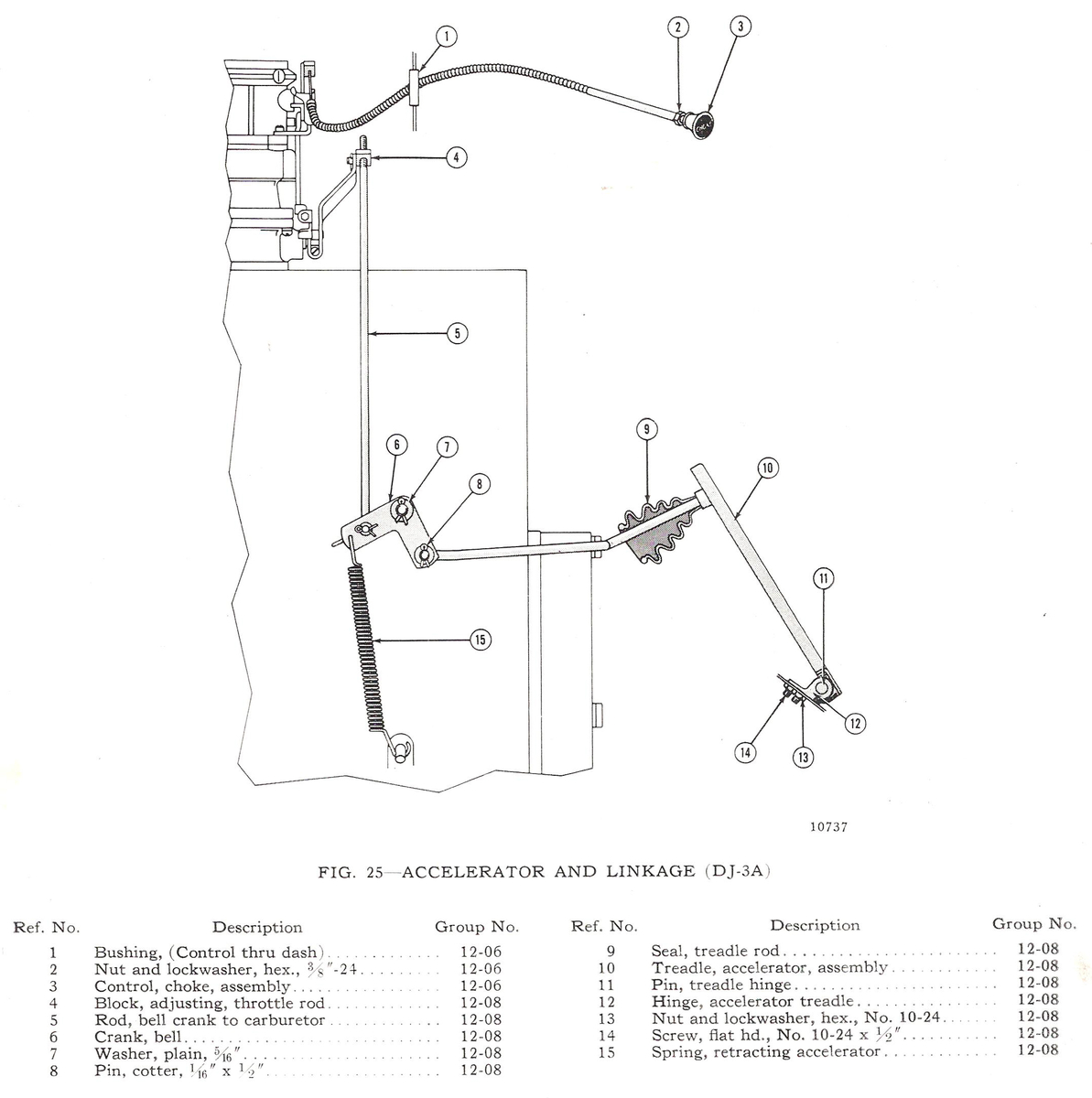 This is the male square head 1/8" NPT plug that I recycled and drilled a hole through so that I could attach the spring to it.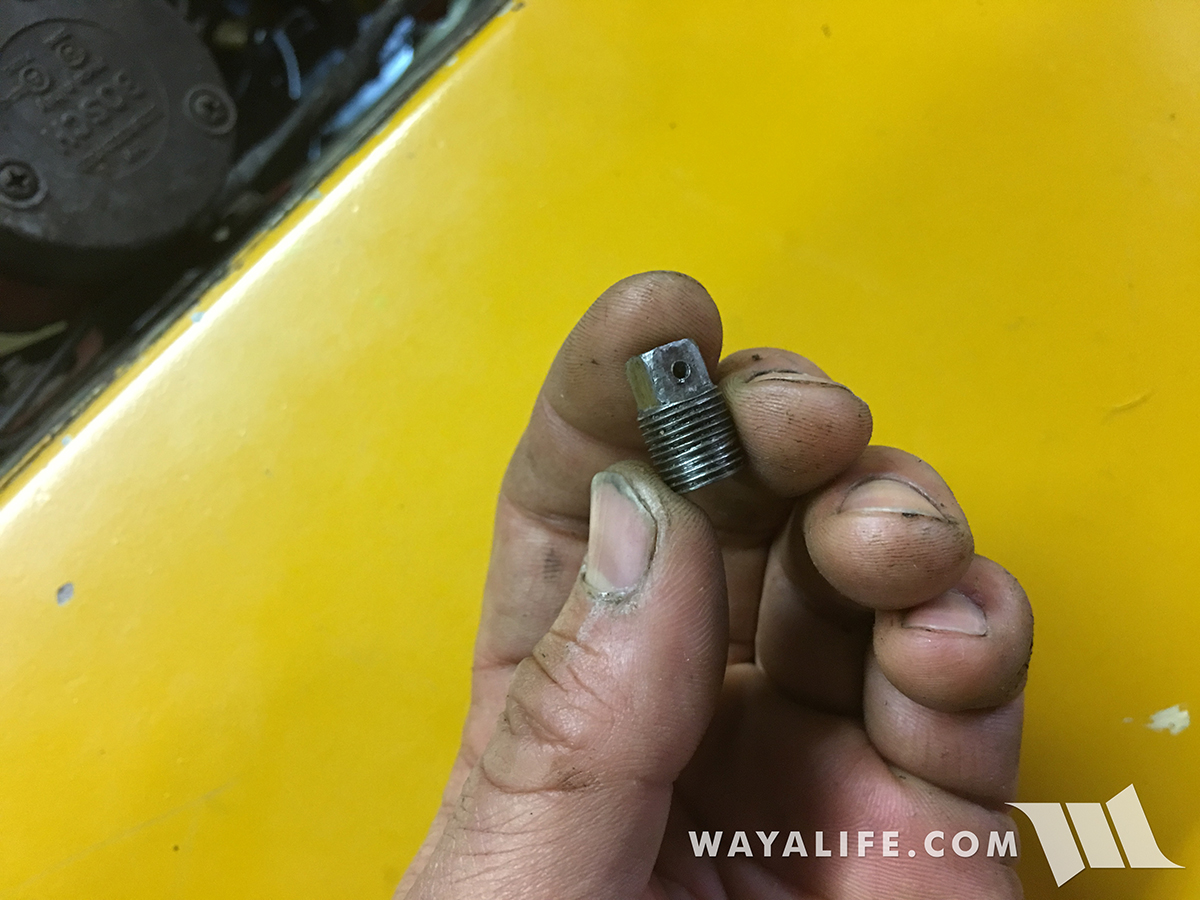 After removing the allen head plug, I installed the square head plug and connected the retractor spring.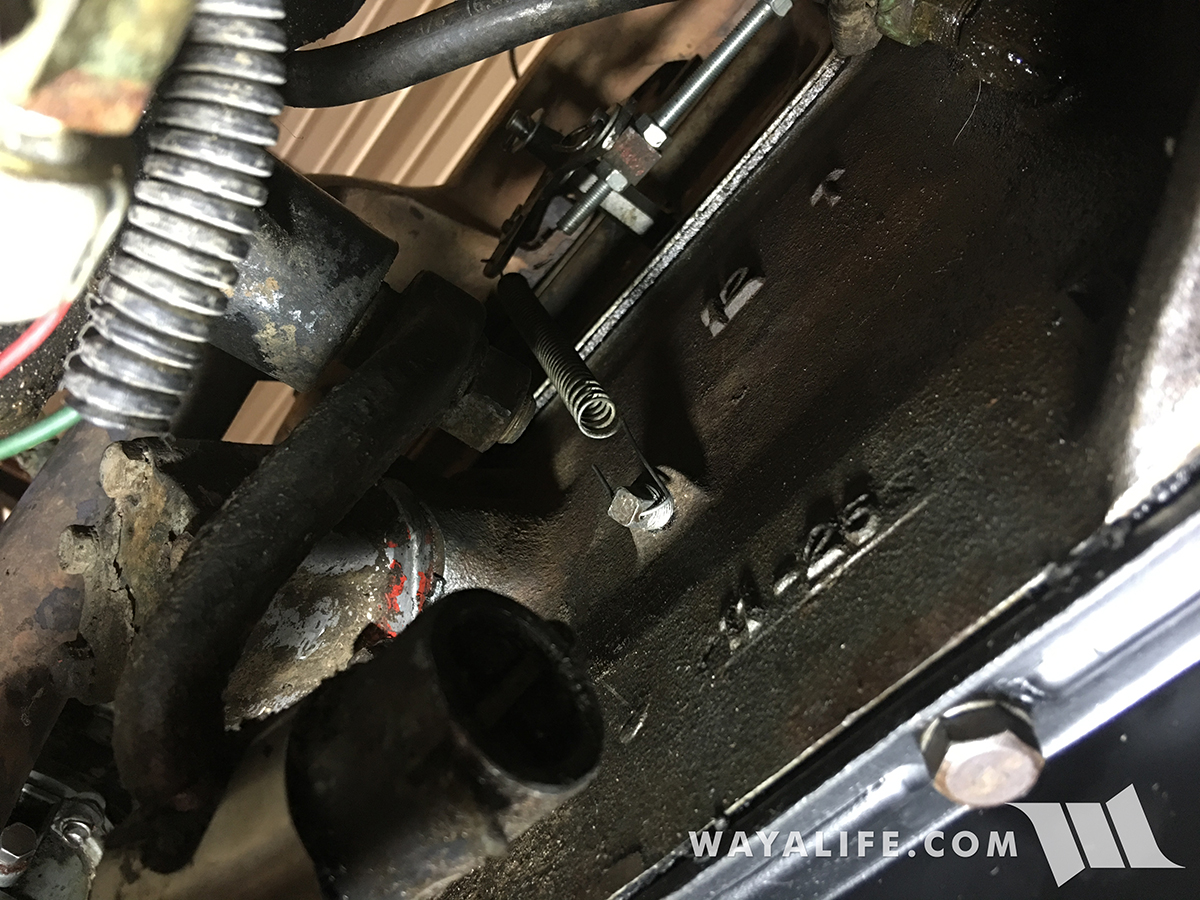 Here's a shot looking from the top down.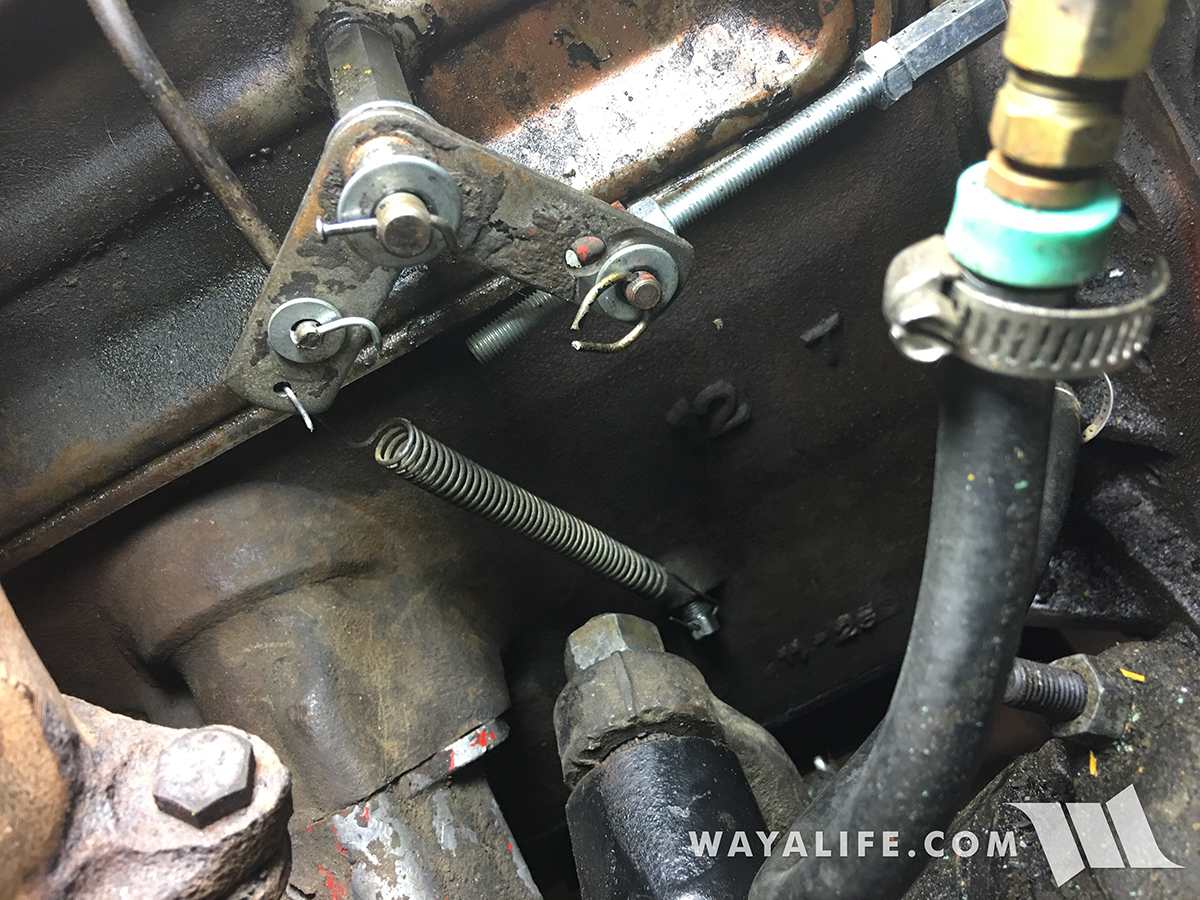 And just like that, Pappy now has a spring back in his pedal or as the Service Manual calls it, "treadle".