This is my wife's Jeep she is as big of a gearhead as I am and has a history of racing jeeps back in the day.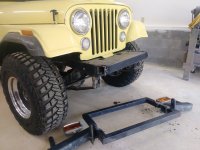 when we purchased it, it had a tow bar bumper on it. it spent the first part of its life behind a motor home, then it sat in an airplane hangar for 20 years!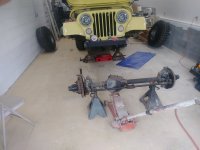 I took it apart and replaced the wear items and cleaned and painted the frame and axle.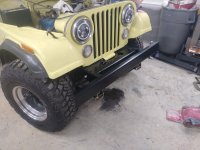 after everything was cleaned up and ground back to stock I fabricated a new bumper, I like stock appearing but with a twist, no bumper bolts!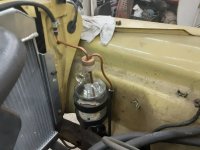 I had to replace the radiator so I added a recovery bottle.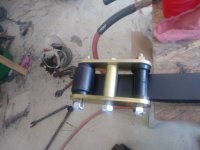 I repainted the springs and installed new shackles and bushings, I also installed a red head steering box and a drop pitman arm.