ALRIGHT, I AM A DUMB-ASS!!
My humble apologies to Baddestcross and EVO.
The front coilovers are actually REAR coilovers!!
.
I guess I need to Improve my active listening skills!
I am now putting the REAR coilovers up for sale. I will also throw in the front shock towers and front links if you want them.
Again thanks to Eddie for allowing me to post these items.
Seahawkfan: when the T-case is pulled from my Jeep I will let you know.
Take off parts from my 2009 JKU are for sale
These items are used. They are take off parts from my recent upgrades and have about 10,000 miles on them (except the T-case). All parts are pick-up only at the EVO Shop in Fort Mohave, meaning I cannot ship them to you. It's no rush, if you tell me you want them but cannot pick them up for a few weeks that's fine. You can pay me electronically via PayPal or Apple- or pay cash money on pickup.
+ EVO Spec King JK/JL/JT Front Bumpstops
Model: EVO-600081
MSRP: $632.08
WAL Price: $300 obo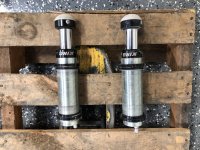 + EVO JK REAR Coilover shocks.
10.5-imch travel
I will also thrown in the FRONT Mounting Towers, sway bar links and MOST of the small parts from the kit.
WAL Price: $700 obo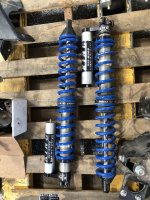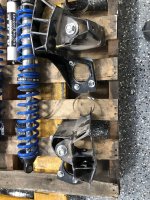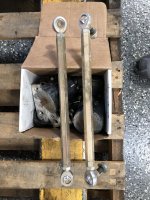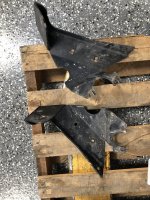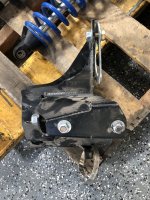 +EVO JK Front Vented Inner Fenders for EVO Bolt on Coilover Suspension
Model: EVO-119
MSRP: $350.89
WAL Price: $150 obo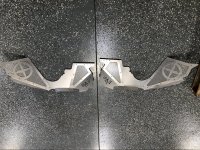 + Jeep JK Rubicon 241OR RockTrac T-Case
Has 39,350 miles on it.
No picture
Note: this will not be available until it is pulled out of my Jeep and there is no timeline for that yet, however if you want it let me know now and as soon as it is removed it's yours.
WAL Price: $850 obo
Thanks for taking the time to look at these parts and thanks to Eddie for allowing me to post this.
Last edited: