Administrator
Staff member
Got a Jeep JL Wrangler or JT Gladiator that didn't come with a factory 4-bank auxiliary switch system? Or maybe you do have one but would still like clean way to add a lot more switches. If so, I've got a solution for you - the all new WAYALIFE CB BAR Switch Mount made specifically for the Switch Pros SP-9100 8-Switch or RCR-FORCE 12-Switch Programmable Switch Panel Systems. The Switch Mount is adjustable so that it can be used with both small and full size CB radios. And, as an added bonus, the Switch Mount will also allow you to relocate most radios about an inch closer to the windshield. This not only makes it easier to see and operate your radio, it also gives taller guys a bit more clearance for their heads. Below are a few shots of what it looks like.
This is a shot of the CB BAR Switch Mount installed in a standard position and with a Switch Pros SP-9100 8-Switch Switch Panel System mounted on to it. I also have an ICOM Race Radio mounted up in and in the relocated position behind the CB BAR. As you can see, this helps to make it easier to see and use both the radio and switches and provide maximum head clearance as well.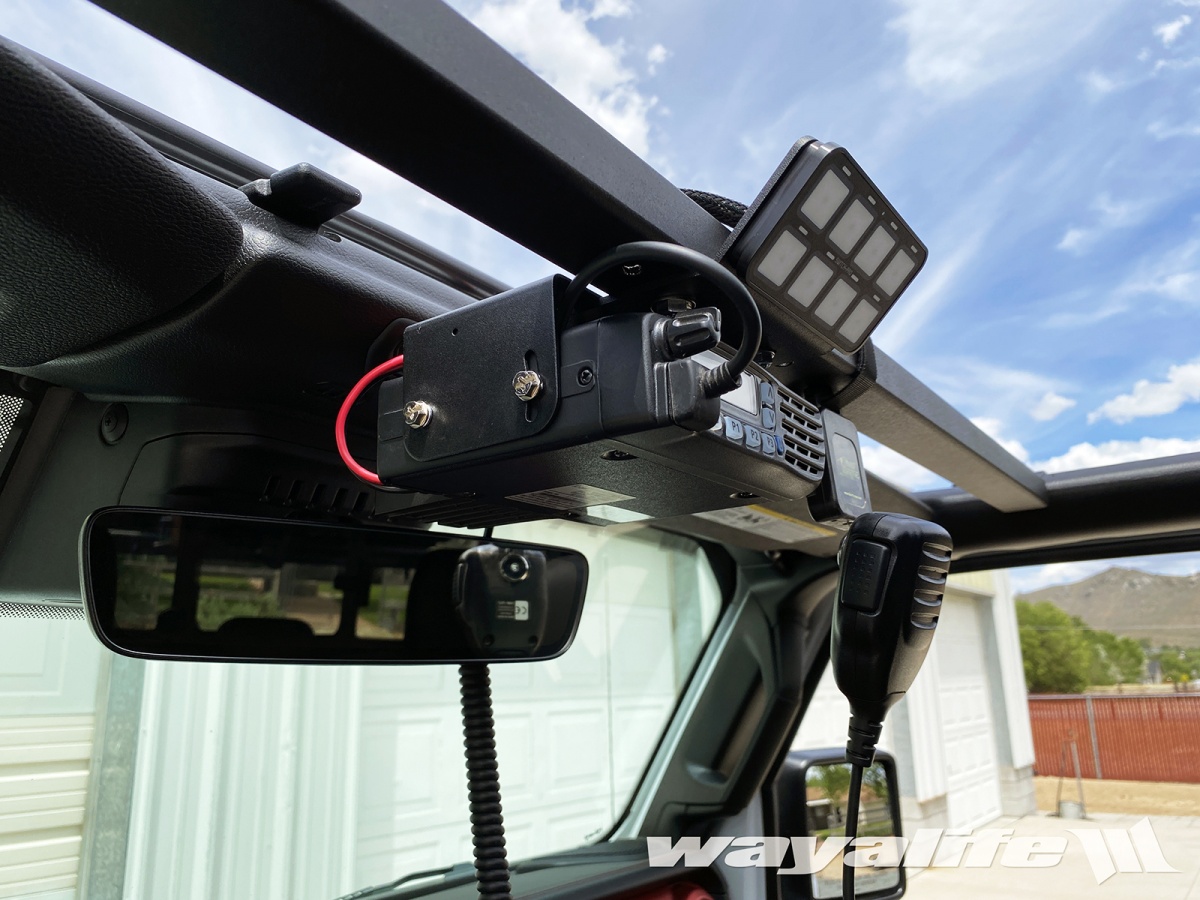 This shot from above shows how you can run the Switch Pros communication cable through the CB BAR for a clean finish. Obviously, the radio power leads and antenna cable can be run through the CB BAR as well and I may still need to do that someday.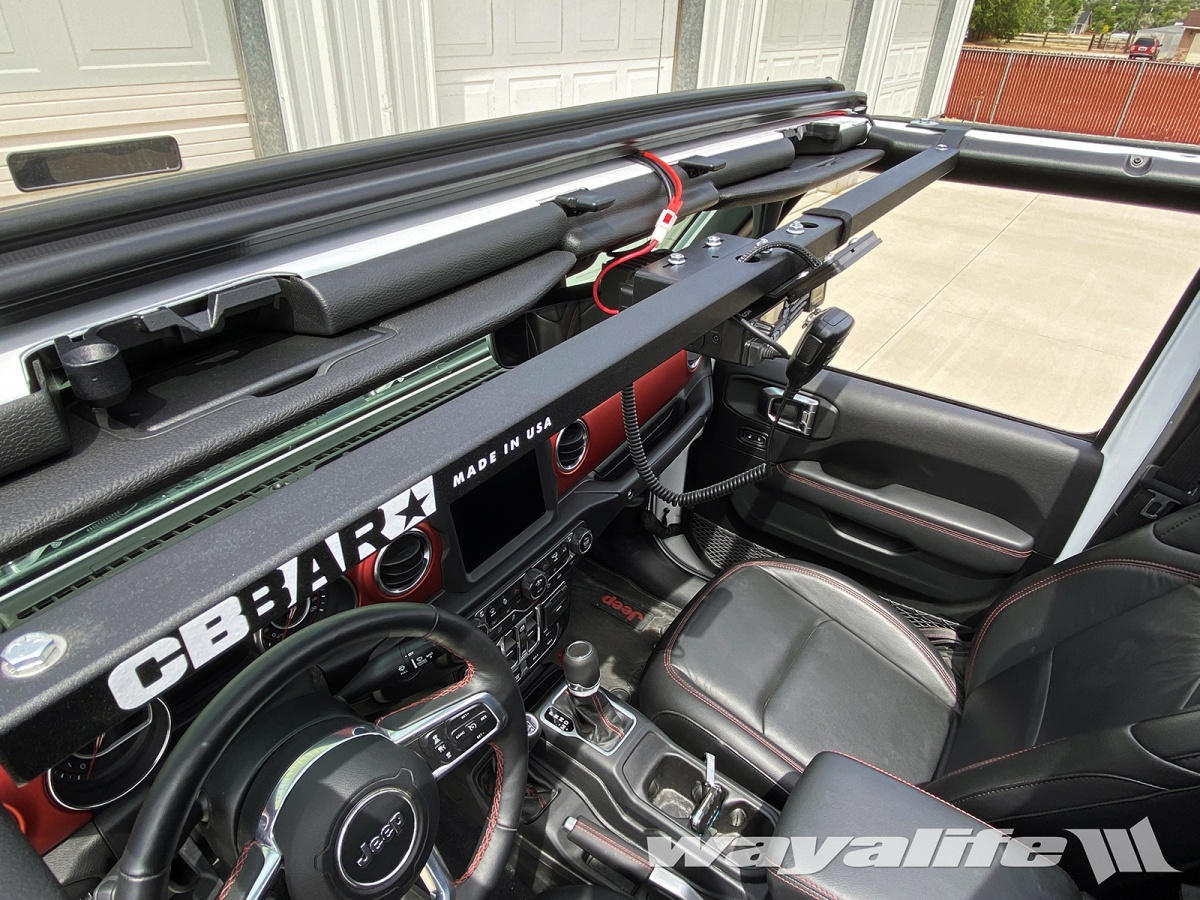 For all you gadget freaks out there, the CB BAR Switch Mount has been designed to work with the Switch Pros RCR-FORCE 12-Switch Panel System as well.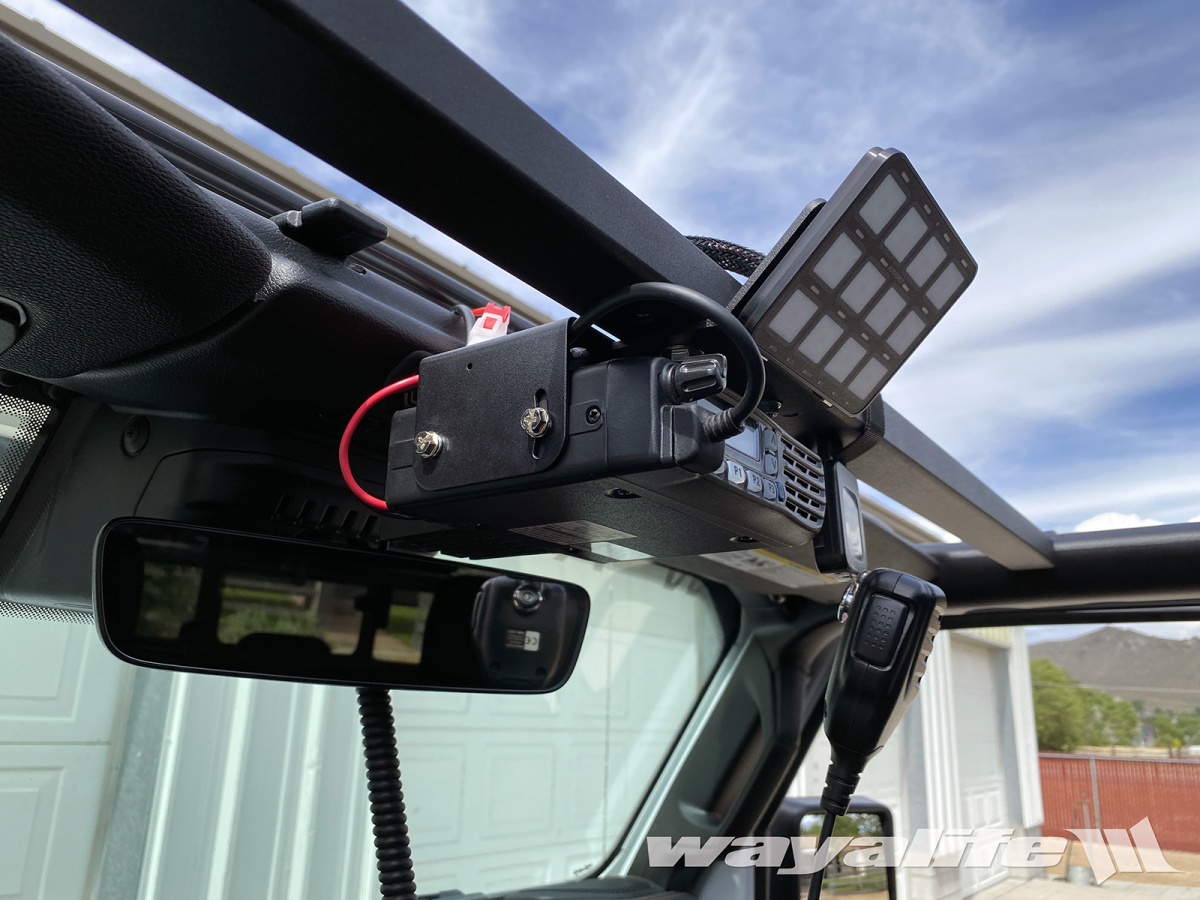 Of course, even with the RCR-FORCE 12-Switch Panel System, there is no interference with the Freedom Top Panels or their latches. Also, you can clearly see, the radio does NOT obstruct the rear view mirror.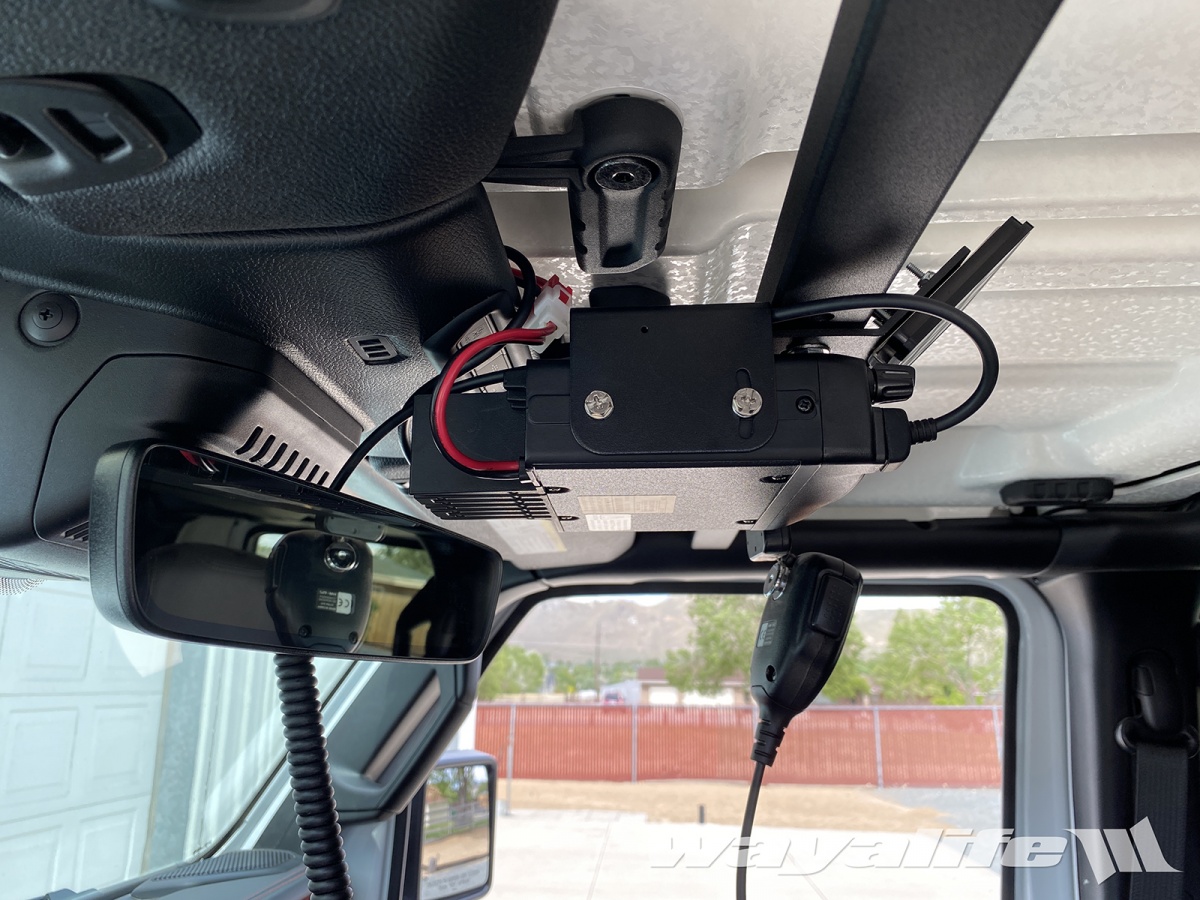 This shot shows how the CB BAR Switch Mount can even be used with a full size CB Radio like a Cobra 29. Because it's adjustable, the Switch Mount can be installed so that the Switch Pros Switch Panel can still be seen and operated with ease. And, while the fitment will be tight, you can even use the Switch Mount to relocate a massive Cobra 29 to give your head a bit more clearance.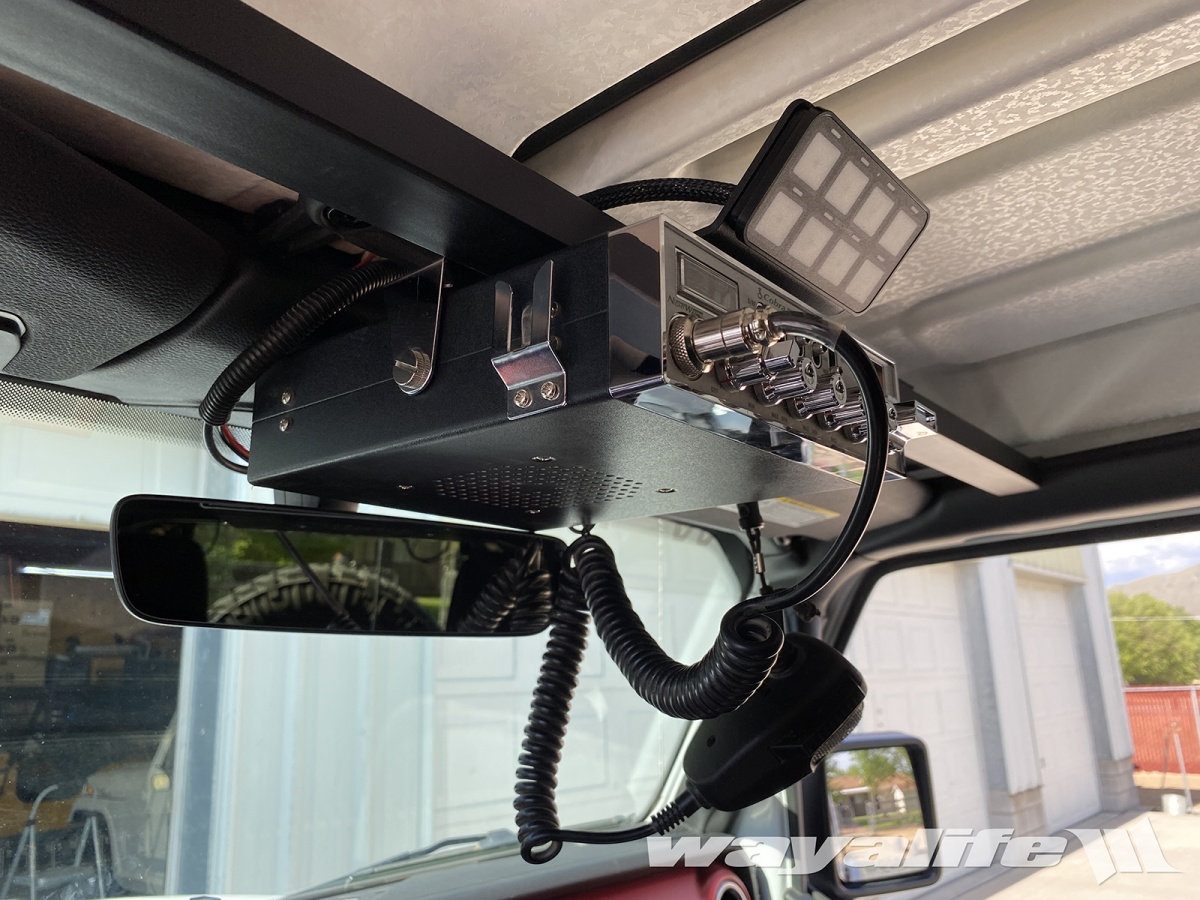 I should note that the holes on the CB BAR Switch Mount are universal and while they do work with the mounts that come with many CB, HAM and Race Radios, drilling may be required on some in order to make installation possible.
BUY The WAYALIFE CB BAR Switch Mount
https://bit.ly/3j3CP4N
Below are links to the Switch Pros Switch Panels that you can by on Amazon:
Switch Pros SP-9100: 8-Switch Panel Power System
https://amzn.to/2EmeUhW

Switch Pros RCR Force 12: 12-Switch Panel Power System
https://amzn.to/2FDtYZ3

JL Wrangler / JT Gladiator Mounting Kit
https://amzn.to/3l54xQs

Additional Switch Panel Legends
https://amzn.to/32gwiwH
Please let me know if you have any questions. :thumb: