Administrator
Staff member
Rounding out the Transamerica Jeep JK Wranglers on display at the 2015 SEMA show was this one at the ProComp booth called the "Command". While the Land Rover-ish hard top roof was what really catches the eye, the main focus of ProComp are it's wheels and tires. Still, here are a few pics of this Jeep along with some of the cool new wheels and tires they will now have to offer.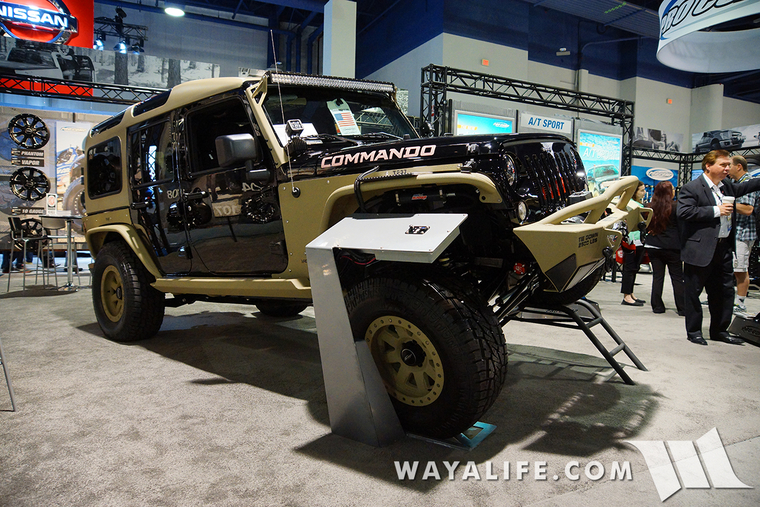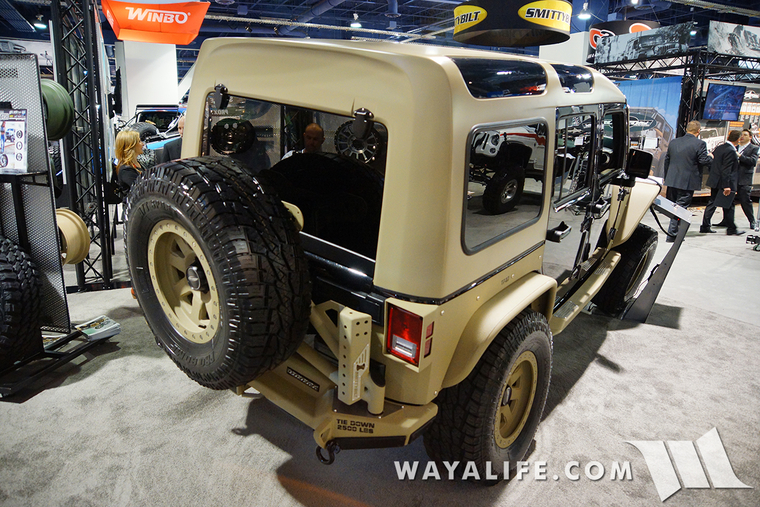 This Jeep was wearing the new ProComp Vapor simulated bead lock wheels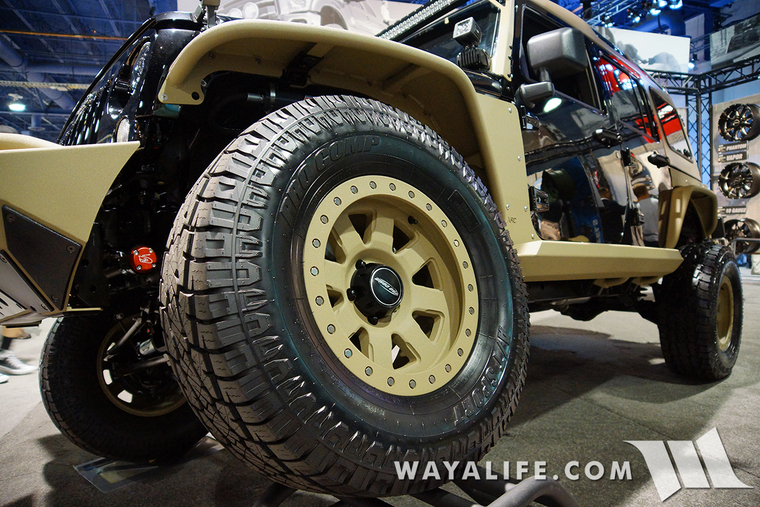 But, this is the actual new bead lock wheel that ProComp will be offering and from what I am told, it'll come in 4.5" and 3.5" of back spacing, 5 lug and 8 lug bolt patterns and most impressive of all, I am told that it is actually made here in the USA!! And, if what I'm being told is true, it'll still cost in the neighborhood of a Walker or ATX wheel.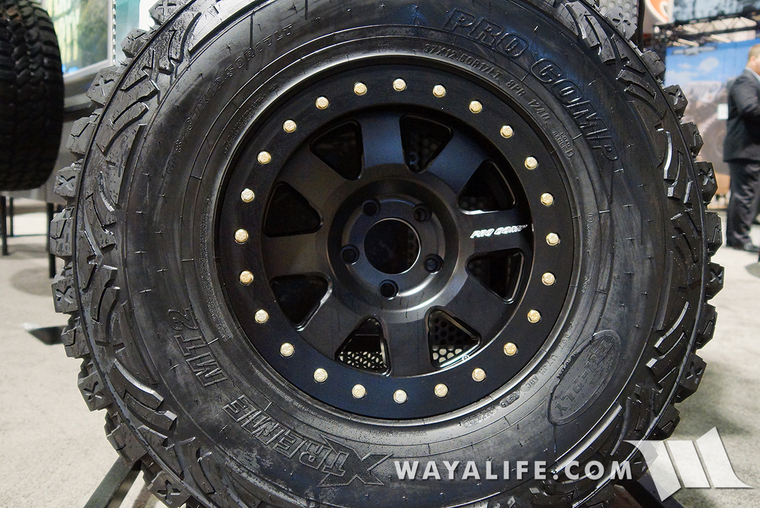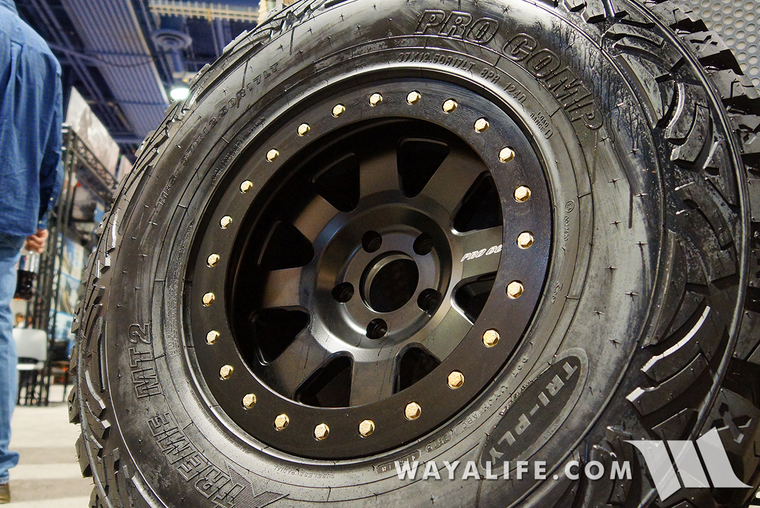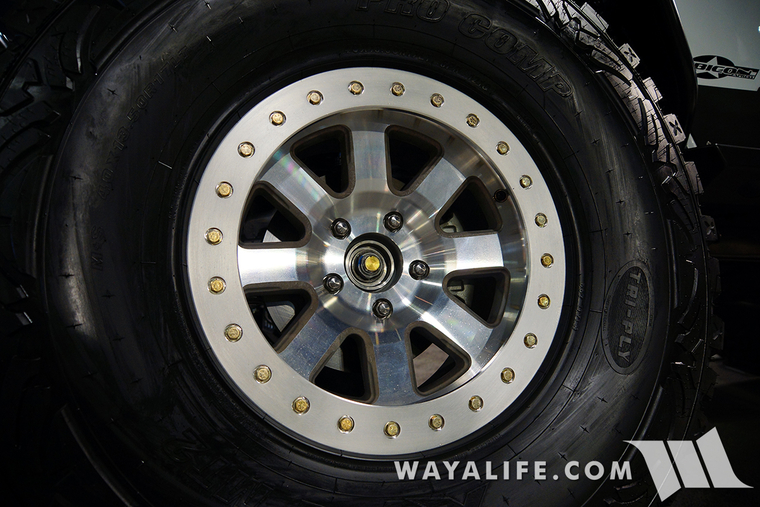 Another cool thing that ProComp will now be offering is a 40x13.50 Xtreme MT2 tire with a 40,000 mile warranty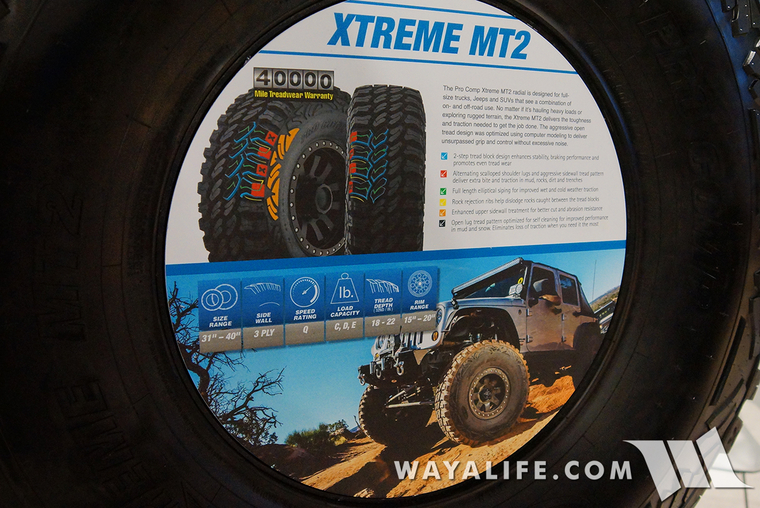 Last but not least are the new colored steel wheels they will have. Guess they're not the only ones getting tired of black wheels :crazy eyes: