This post is intended to help provide some information for anyone in the market for axles and specifically, the DSTRAC Axles. I'm sure there are a ton out there working just fine but wanted to share our experience with them thus far.
I have a local customer and friend who was in the market for a new set of axles which we talked about all of the available options. He eventually came across the DSTRAC Axles and like most, was sold on the price point. Front and rear tons for around 13.5K sounds pretty nice so he made the purchase.
I got curious and did some digging and from what I can gather (please correct me if I'm wrong), the main reason for the cheaper price point is due to the fact that all of the components are made "in house" or sourced locally in Brazil. This of course raises concerns on quality and availability on replacement parts when needed.
He ultimately received the axles relatively quickly, which is awesome, and installed them himself making modifications to them as he already had the EVO DTD installed on his JK.
After install, he quickly had issues after programming his Jeep for the new 5.38 gears so he decided to pull the rear diff cover to take a look only to find that they had installed a different ratio, not 5.38's which he ordered. He also stated the rear differential looked like a "Glitter Bomb" went off inside.
DSTRAC was contacted and advised they had a "bad batch of material" in the carriers and were going to send him all new gear sets and a new rear Air Locker (Not ARB as these are also their in house locker). After no response from them for almost two weeks, they finally sent him all of the replacement parts....
Here is the "New" rear air locker they sent him, complete with random welds and blemishes on bearing mounting surfaces.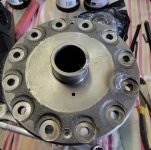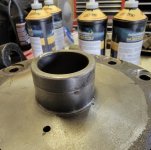 At face value, the ring and pinion doesn't look bad. Still waiting on the bearings to arrive.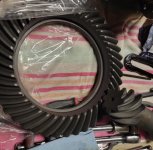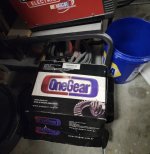 He also noticed some voids in the front hub assembly to which DSTRAC advised him "It's normal".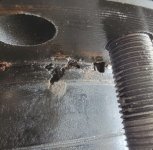 What we
CAN
see is definitely concerning but what about the things we
CAN'T
see? I personally don't think these are worth the "savings" and would still rather pay the extra 4-5K for axles that I can trust and readily get parts for. But that's just me.