So I never thought I would be getting the new JL, but I had to sell my old jeep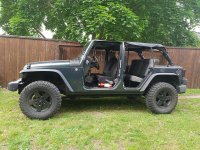 and was only Jeepless for a week and picked up my new JL yesterday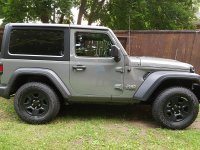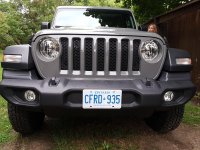 I purchased a 2 door sting grey sport.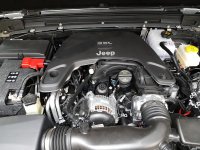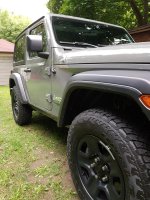 I thought the jeep logo in the headlights was kinda cool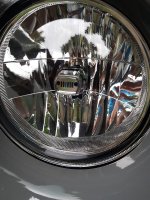 my first ever brand new vehicle and couldn't be happier for it to be a jeep wrangler :clap2:
as far as mods go I would like to do a
2" rancho sport lift and 35" tires.
I am liking the LOD bumper and sliders.
these probably wont happen till the spring next year, just gonna go out and enjoy this jeep as is for now. :thumb: